Buy-curious renters, staging tips, and water safety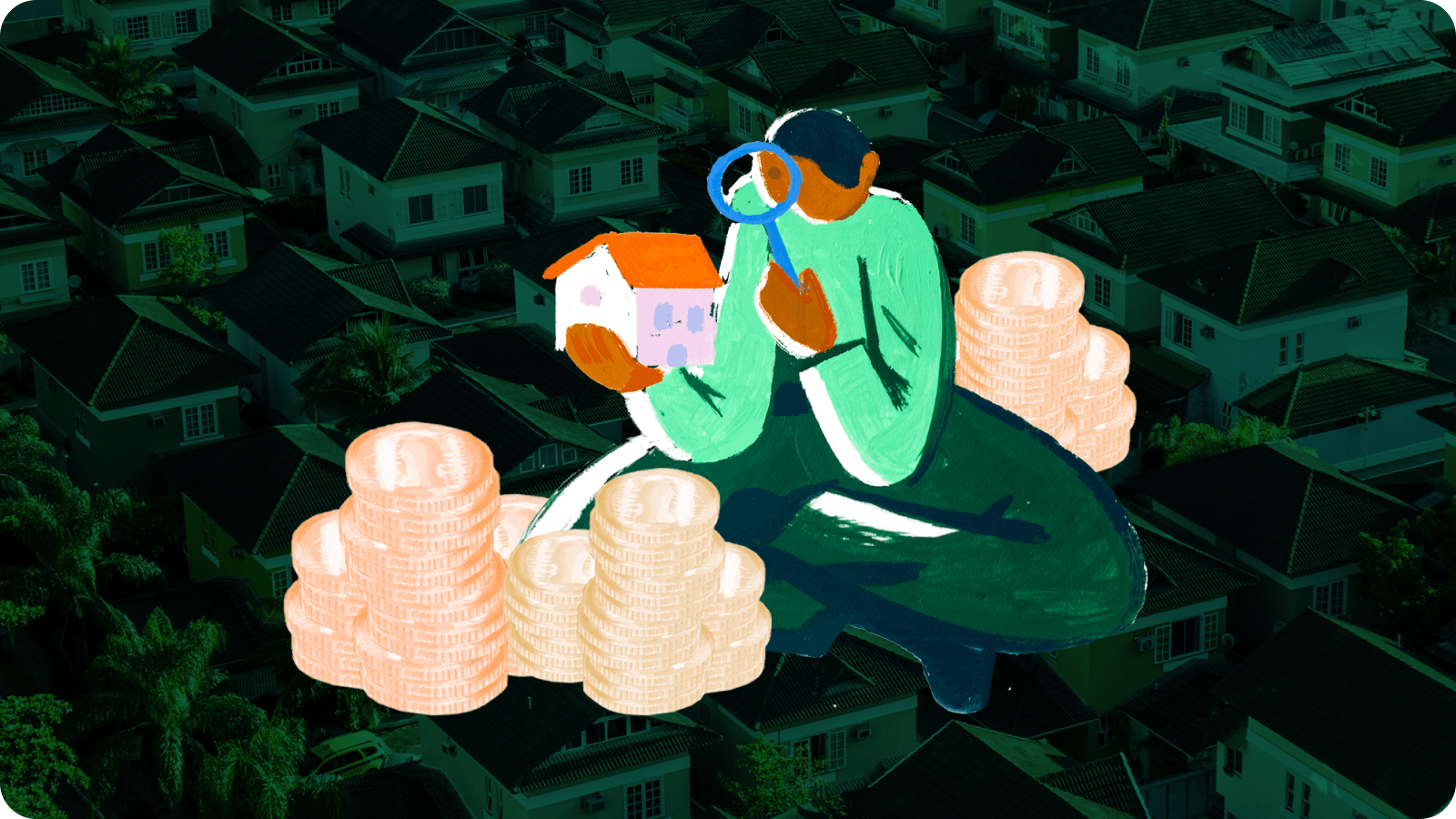 What buy-curious renters need to know
According to Rent.com, Rental costs are on the rise, with one-bedrooms up 25.3% and two-bedrooms up 26.5%. This leaves apartment-dwellers in a tough spot financially.
In some cases, the amount renters pay each month matches or even surpasses the amount they might reasonably expect to pay for a mortgage.
Is that fact alone enough to justify buying a home? Let's take a look at how to weigh the financial benefits of renting and owning:
01. Homeownership can be a path to long-term wealth
As a renter, you don't really see a return on your investment—once you pay your landlord, that money is gone. But homeownership can be a significant source of wealth. As you pay off your mortgage, you build equity which can be leveraged throughout the life of your loan. And as your home appreciates in value, you have an opportunity to eventually sell and make a potential profit.
02. Renting doesn't require repair and maintenance
Owning a home comes with day-to-day costs. Homeowners are responsible for all repairs, maintenance, and property upkeep. Laying out cash for a new hot water heater or fixing a leaky roof might not sound like fun, but it can happen when you least expect it and there's no shortcut solution. Renters typically aren't on the hook for those kinds of costs, which can be hefty.
03. Lifestyle factors outweigh some costs
As a renter you have less responsibility (a super, landlord, or handyman will likely be in charge of repairing the A/C when it conks out) and more flexibility (you can decide to pick up sticks and move each year.)
If you're not ready to sacrifice that freedom, buying a home might not be the right decision for you—even if the mortgage payment would be more affordable than the cost of renting.
If you're a buy-curious renter but aren't 100% ready to commit to homeownership, consider the benefits of rent-to-own agreements which give you the option to buy a home after your lease runs out. Some rent-to-own properties even have a provision that applies a portion of monthly rent toward your down payment.
"More and more clients are searching for rent-to-own homes," explains Better Real Estate Agent JoAnne LeRoy of Virginia Beach, Virginia. "These properties provide another way for clients to buy and work with the homeowners to secure a more affordable down payment."
Pros and cons are a great starting point, but you need to look at the numbers to understand whether buying a home is right for you. Use an affordability calculator to get a sense of your budget. From there you can more accurately estimate short-term + long-term costs, tally up the total, and make an informed decision.


Sellers, make your home look move-in ready with these tips
This time last year, buyers were under enormous pressure to move quickly and make aggressive offers. But rising interest rates combined with an influx of inventory have cooled the market. As a result, today's buyers are more confident and choosy—they know they can take their time and shop around without tons of competition breathing down their necks.
So how do you get them to go gaga for your home (without spending a boatload of cash in the process?)
01. Neutrals inspire passion
Ironic? Yes. But if you want to generate excitement for your home, help buyers see it as a blank canvas they can make their own. Having fresh neutral colors on the walls and carpets (creams, soft grays) can brighten your space and create a sense of luxury.
02. First impressions matter
The front door is a centerpiece of your home's curb appeal. Consider updating it with a bold color for a signature welcome—but pay it safe with traditional colors like red, blue, and yellow. Something unusual like purple or orange could be a risk that doesn't pay off.
03. Plants invite and delight
Plants are another subliminal sign of hospitality, and buyers tend to think that homes with some degree of landscaping have higher curb appeal. You may want to invest in a few large potted blooming plants for your front porch or entryway.
04. Clutter is a turnoff
When staging a home, keep in mind that most buyers open all closets, pantries, and storage areas to see how their own materials might fit. Taking the extra step to organize those spaces will help highlight the utility and avoid negative impressions of messiness.
A homeowner's guide to water safety
In the heat of summertime, you might think fire is the biggest worry for homeowners. But water damage is a year-round possibility, even in the hottest, driest seasons.
According to iPM, Home water damage emergencies affect about 14,000 people daily and the average home insurance claim for water damage is over $11,000. Among the biggest culprits? Appliances!
If you spend one hour per month on due diligence, you have an improved chance of making your home more resistant to water damage. Here's how:
Get the roof inspected annually and address any leaks immediately.
Clean the gutters every few months for effective drainage and runoff.
Replace and upgrade washing machine hoses as needed.
Inspect refrigerator ice makers/water lines to ensure hoses are secure.
Inspect water heaters, washer/dryers, dishwashers for leaks.
Inspect window A/C units for leaks.
On top of regular inspection and upkeep to mitigate water damage, cover your bases with homeowner's insurance.
This newsletter does not constitute an endorsement or recommendation of Better Mortgage Corporation; Better Real Estate, LLC; Better Cover, LLC; Better Settlement Services, LLC; or their services. Better Cover is solely responsible for homeowners insurance services. Better Mortgage is solely responsible for making all credit and lending decisions with respect to mortgage loans.