First time condo buyer: 7 things you need to know
Published November 30, 2021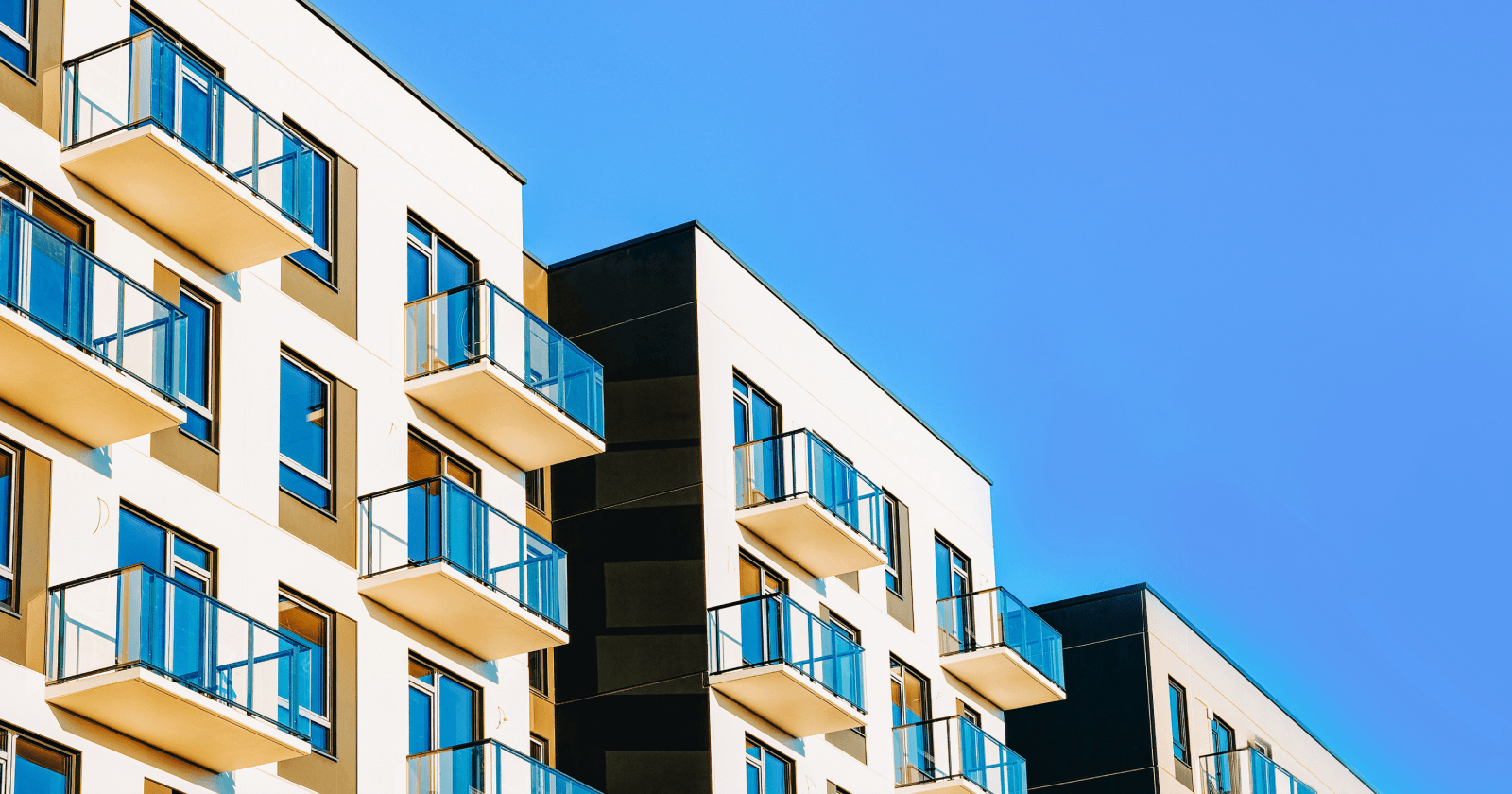 What You'll Learn
How to determine if condo living is a good fit for you
How to compare the unique costs of condos versus single-family homes
What financing options are available to first-time condo buyers
The perks of living in a condo can be majorly appealing—these homes offer more affordable purchase prices, unique amenities, and fewer weekend maintenance projects when compared to single-family homes. But is buying a condo the right call for you?
Check out our first time condo buyer guide so you know what to consider, what your mortgage options are, and how to get started.
First time condo buyer: Buying your first condo
No matter what kind of home you're looking to buy, it all begins with your budget. Keep in mind that the price tag on a home doesn't tell the full story when it comes to calculating monthly costs. Variables like property taxes, insurance costs, and HOA fees will impact the overall affordability of your mortgage. (Psst! If you're unsure of your buying budget, a mortgage calculator can be a good place to start.)
Once you know your homebuying budget, it's time to start shopping. This is the fun part! If you're working with a real estate agent, they can help you set your search parameters—starting with the type of home that best suits your needs.
The majority of homes in the country are single-family homes

. These standalone structures aren't attached to any other dwellings, and are typically found in the suburbs where space is more abundant. This is by no means the only type of home out there. Do some research before you default to a single-family home.
Another popular housing option that attracts first time buyers is a condominium, or condo for short. Condos are single units in a community building structure with access to shared "common property." In some ways, the experience of condo living is comparable to apartment living.
For first time buyers, condos can be an appealing way to enter the real estate market. They come in different layouts and styles, from townhomes to highrises, and in some areas prices may be lower than other types of housing.
Are you thinking of buying a condo for your first home? Explore our list of considerations before making an offer.
7 considerations when buying a condo as a first home
1. Consider if you're willing to share a wall with your neighbors long-term.
As a condo owner, you'll be living in close proximity to your neighbors. Depending on the layout, age, and condition of the building, noise could be a factor to consider. When touring a unit, be conscious of how much inside and outside sound you hear. Newer buildings subject to today's construction standards may help ensure you only share studs (not entire conversations) through the common wall.
2. Find out what amenities the condo includes.
Some condos include amenities in their listing prices—things like parking spaces, storage units, or access to the building's private gym or pool. Ask about amenities upfront so you get a clear grasp of everything you're paying for when you buy the home. If something isn't included in your mortgage, you'll need to tack that cost onto your monthly budget.
3. Learn about HOA fees and rules.
Just about every condo building has a homeowner's association (HOA), which is a collective group in charge of community and property oversight. Anyone who buys a property in the community is subject to the HOA regulations and must pay owner member fees. These fees typically help cover building costs, such as the upkeep of shared common areas, structures, and exteriors. When you're shopping for a condo, make sure you can afford your building's monthly HOA fees on top of your estimated monthly mortgage payment. Finally, review the property guidelines and make sure you don't object to any of the rules (like limitations on dog breeds or restrictions on renovations) before you commit.
4. Consider the cost of special assessments.
Buying a condo to avoid playing handyman at home? While maintenance and upkeep tasks might be regulated and carried out by a condo's management team, tenants may still be on the hook for covering those costs. Special assessments are added fees condo owners can face when a building's roof collapses, pipes burst, or a parking lot falls into disrepair. They are (hopefully) not routine, but still a potential financial factor to consider.
5. Research the management company that oversees maintenance.
As mentioned above, the quality of a building's management company can have a big impact on the experience of owning a condo. This team will help with general upkeep and maintenance requests that can affect the condition (and potential resale value) of your home, which is why it's crucial to research a condo's management company before deciding on a purchase. A management company with multiple complaints is likely a red flag. If tenants are available while you're touring a unit, you may want to ask if they have any feedback on the building's management practices.
6. Consider the lifestyle you want.
Condos are far from identical. They can feel down-to-earth and suburban, with access to private yards or community lawns. Or they can offer high-rise views in the center of a city. Some condo buildings contain just a handful of units, others are more crowded. Consider the kind of lifestyle you want your condo to offer early in the search process. Think about outdoor spaces, amenities, pet regulations, pools, and the little luxurious bonuses that will make your condo feel like your dream home.
7. Consider hiring a real estate agent who has experience with condos and regulations specific to condos.
Working with a real estate agent who has direct experience with the type of housing you want is crucial. They have a deeper understanding of how to assess property value, explain mortgage terms, and outline community regulations, all of which can benefit you during the shopping process.
First homeowner's loan: What are my options?
If you're interested in financing a condo as a primary residence (note: investment properties are subject to different lending rules) you can apply for conventional or government-backed loans. When buying a condo, though, you'll have to deal with some additional fine print in the mortgage process.
When you get a home loan for a single-family residence, you're buying an individual dwelling on private property. Condo properties are a bit more complicated. For starters, condo buildings are shared spaces with different mortgage requirements laid out by Fanie Mae and Freddie Mac. A lender has to also take the financial health of the overall building into consideration when determining the risk of the loan, and because of this, condo loans may be subject to higher interest rates to offset that risk.
Just like with mortgages for single-family residences, government-backed loans, like FHA, USDA, and VA loans can be advantageous to borrowers who want to minimize down payment costs. Again, keep in mind that you'll come across unique requirements when financing this type of property.
For example, to purchase a condo with an FHA loan, the building itself must be FHA-approved. This usually means that at least 50% of the building's units have to be owner-occupied, with no more than 15% of units carrying late association dues.
Get started: First time homebuyer pre-approval
Are you ready to buy your first condo? A pre-approval can help you determine your buying power and set the wheels in motion.
At Better Mortgage, you can get pre-approved in as little as 3 minutes.