How to save on rising closing costs
Published October 20, 2021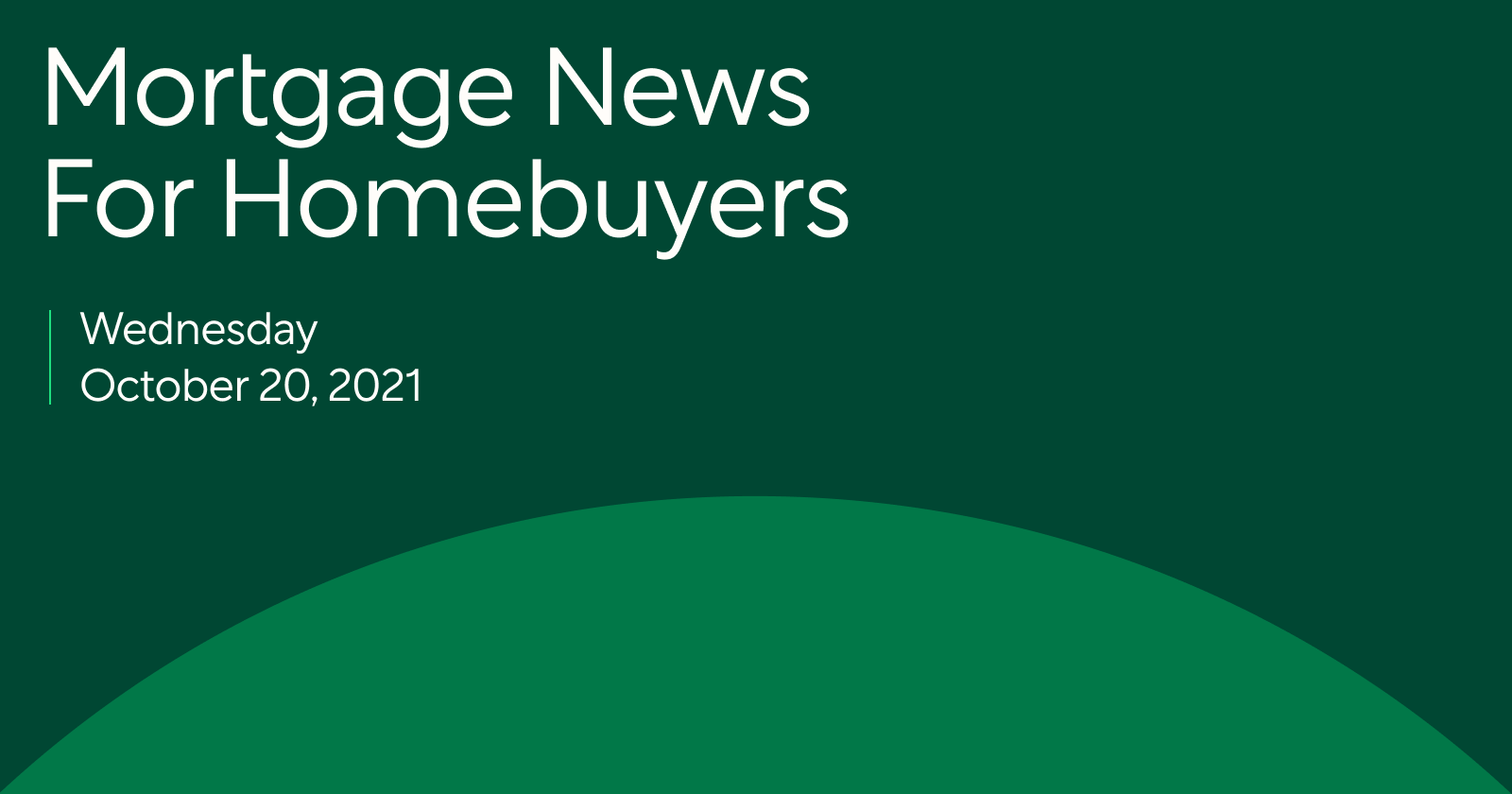 Here's a look at the latest developments in the homebuyers market this week.
Closing costs are rising around the country, but you can still save on some of them
If you're on the hunt for a new home, be ready to pay higher fees at signing. The national average for closing costs on a single-family home went up 12.3% in the first six months of the year, to $6,837 with taxes and $3,836 without. Refinance costs climbed nearly 5%, to $2,398 without taxes. Better Mortgage analysts noted a similar rise for their customers as well.
Closing costs refer to the fees homebuyers have to pay before signing their new loan. They include points and credits, third-party settlement fees, interest, escrow and taxes. Usually, the costs add up to about 2-5% of the loan amount, but since many are fixed, they don't always increase alongside it. In fact, even though the national average home price is up nearly $45,000 year-over-year, the closing costs for that property only increased by $400 without taxes.
Working with Better Mortgage helps you cut back on your closing costs. Thanks to their digital tools and services, they never charge unnecessary lender fees, like an origination fee, application fee, or loan officer commission. You can even roll your closing costs into the loan and pay nothing upfront. Read our guide to closing costs to find out more, and learn why working with Better Mortgage helps you save.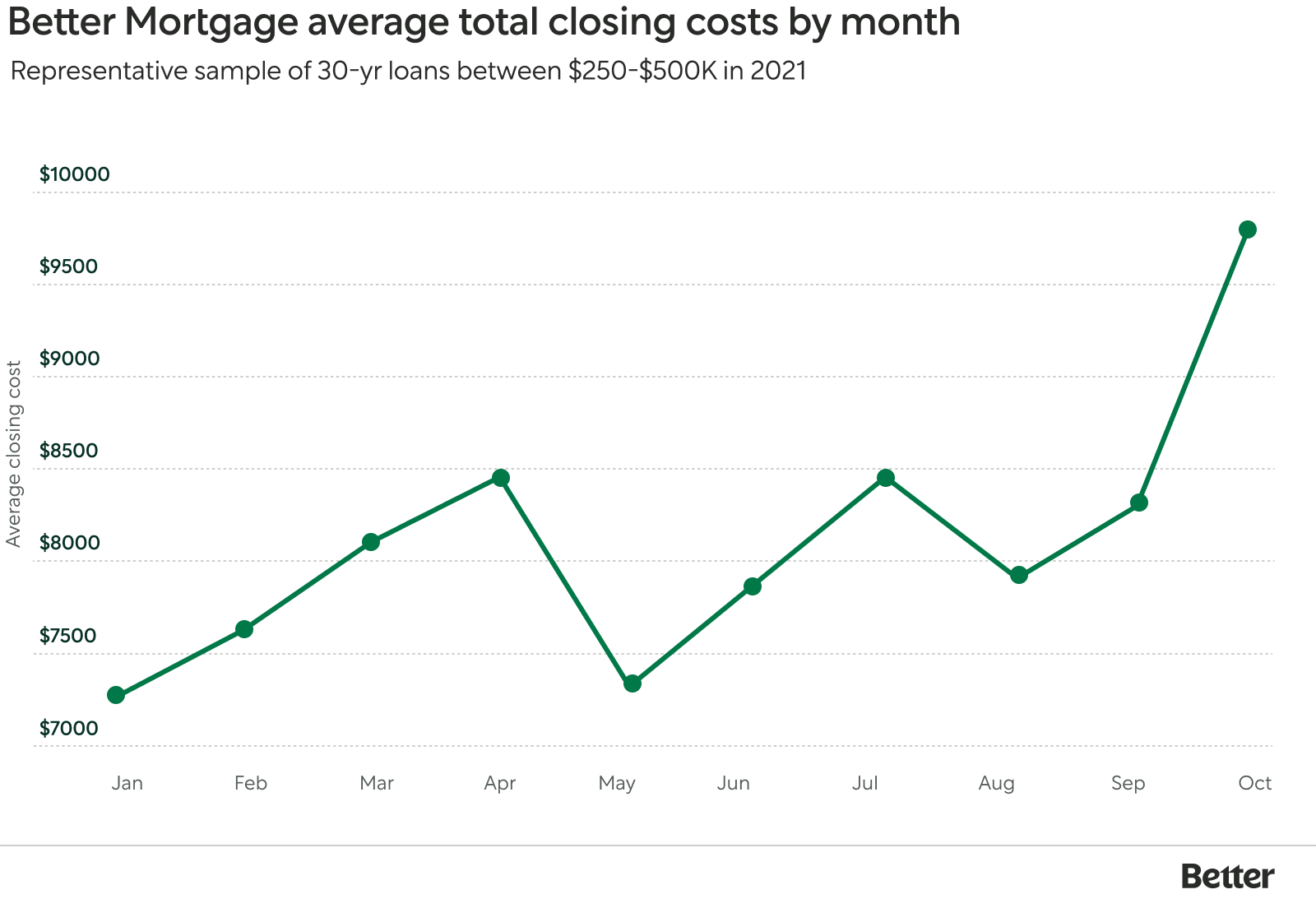 Source: Better Mortgage
Rates have jumped to their highest level since last April
Rates are going up as the economy strengthens and inflation rises around the country. The 30-year fixed rate jumped to 3.05% in the week ending October 14. That's the highest it's been since April, though it's still historically low considering pre-pandemic rates hovered closer to 3.50% or higher.
Better Mortgage analysts don't expect mortgage rates to reach past 3.25% between now and the end of the year, but they are expected to keep rising. Just half a percent can make a difference in your monthly payments, so get your personalized rates with Better Mortgage to find out how low they could be today.
How Shrikant Murali bought a home with Better's cash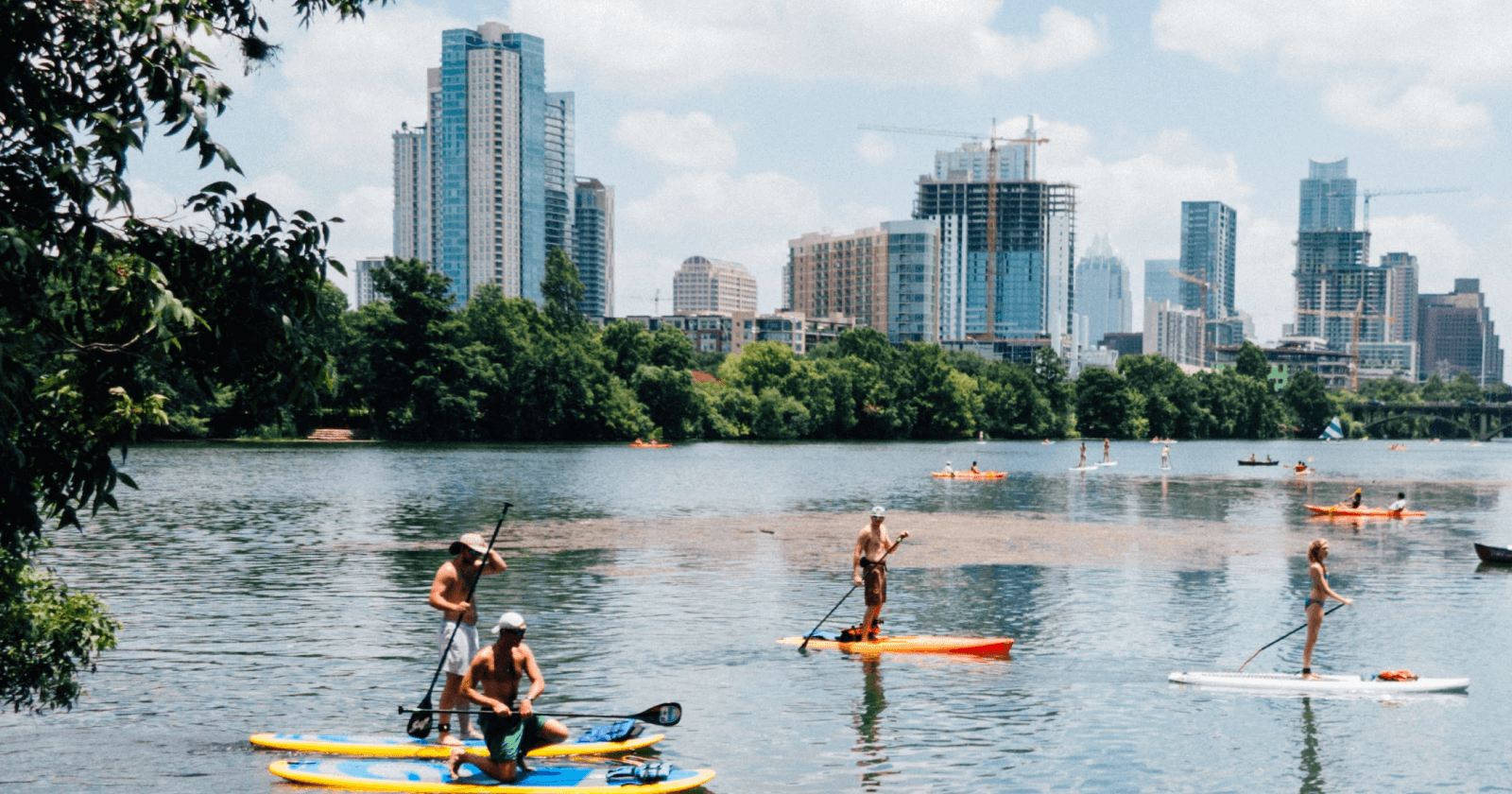 Software engineer Shrikant Murali spent a year shopping for a new home in Austin, Texas. Even with competitive offers and good standing as a buyer, he kept losing to bids that were entirely in cash. "There are a lot of investor buyers, and they're all paying cash, so it's a very hot market," he says.
To help Shrikant become a cash buyer himself, his real estate agent referred him to the Better Cash Offer program. He got pre-approved with Better Mortgage and worked with Better Real Estate to make a cash offer on a $360,000 townhouse. Shrikant won his bid and got to move in right away. By the end of October, Better will sign the home over to him.
Today's market is ultra competitive, and bidding on a home in cash can help you stand out and win. The Better Cash Offer program lets you make an offer using Better's cash with no added fees or hidden charges. It's available in major cities around the country, like Atlanta, Chicago, New York, Dallas, and more. Find out if you qualify to become a cash buyer at no extra cost.
Considering a home loan?
Get your custom rates in minutes with Better Mortgage. Their team is here to keep you informed and on track from pre-approval to closing.