How to help your clients avoid buyer's remorse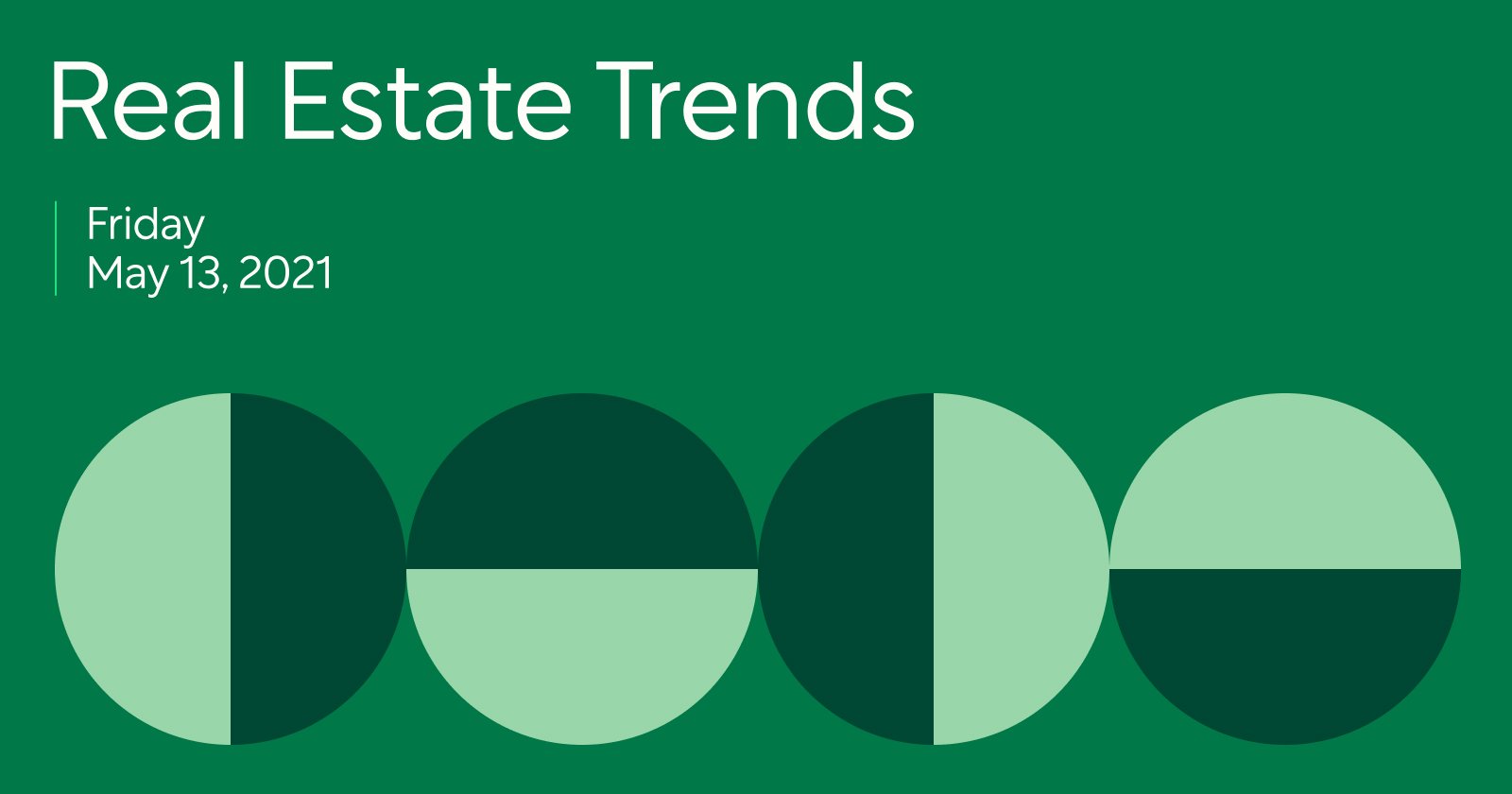 Here's a look at the latest developments in the real estate market.
Buyers making offers above asking price should set limits to avoid regret and financial strain.
Advise clients to be aware of "frenzied" buyer emotion and focus on finding homes with affordable monthly mortgage payments.
Stay in touch with listing agents about the potential pricing of expected offers.
The market is still hotter-than-hot and houses are selling faster than ever, but buyer's remorse is beginning to set in for some new homeowners. Throughout the four-week period ending May 2, Redfin reported that homes spent an average of only 19 days on the market—down from a 35 day on-market average during the same period in 2020. 48% of homes sold for more than their asking price (a record high that's up 20 percentage points year-over-year) and the median home-sale price rose 21% from a year ago to $348,500 thanks in part to limited inventory and ongoing market frenzy. This atmosphere has pushed buyers and agents alike toward more emotional decision-making.
For many homeowners, the initial excitement has started to wear off and reality is setting in. They're seeing that the neighborhood doesn't quite meet their needs or the mortgage payment is too high. This impulsive behavior is especially common among first time homebuyers, but even seasoned agents can catch the fever and throw caution out the window in this ultra-competitive housing market. According to an article by GlobeSt.com called "Pandemic Homebuyers Report Buyers Remorse", 55% of new homeowners regret taking out a mortgage during the pandemic. Of those 55%, 30% wish they had waited to purchase a home for financial reasons. Because Millennials are the country's largest group of homebuyers, this wave has hit them the hardest.
Home sales prices up 21% from 2020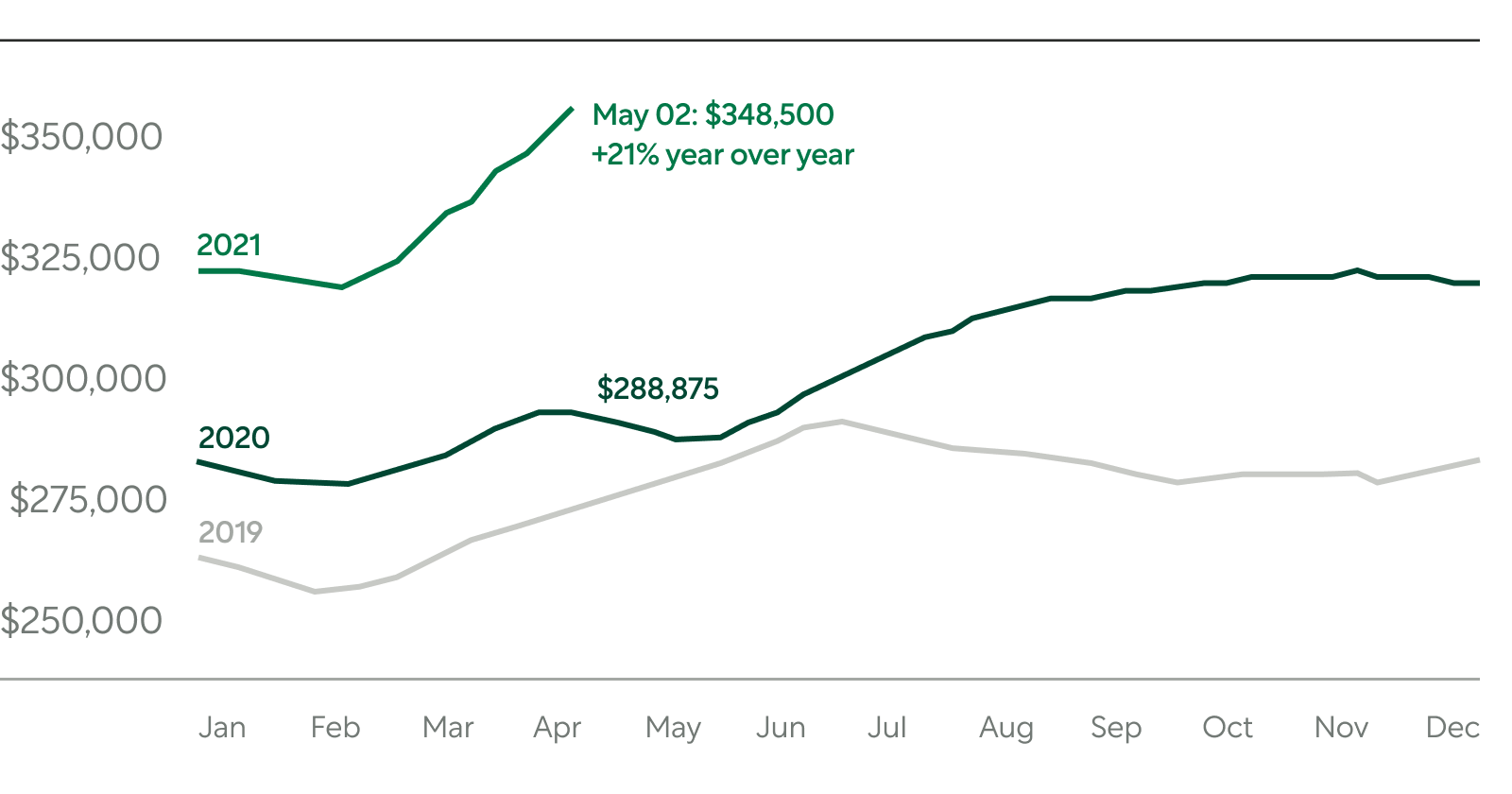 The Industry Trend
Realtor.com's latest data showed a 53% year-over-year national inventory decline for homes for sale in April.
That's a slight increase from the 52% percent year-over-year March inventory decline.
In February, according to Redfin, 36% of homes sold above list price.
The Appraisal Gap
Buyers making offers above asking price may have to deal with an appraisal gap once those offers are accepted. Because they're based partially on recent sales information for similar properties, appraisals may not reflect rapid spikes in home prices. This means more lenders are finding appraisals coming in below the accepted purchase offer price, and today's buyers should be prepared for the possibility that their home will not appraise for that amount they've offered—even if that offer has been accepted by the seller, it's not a guarantee that the transaction will go through.
Real estate agents can help buyers prepare for this possibility by including appraisal gap coverage in the purchase offer/sales contract, which caps the amount your clients are willing to pay based on the appraised market value. Let's say your client wins a bid on a house, and then the appraisal comes in $20K below that offer amount. Their lender will only be willing to fund a mortgage based on the appraised market value, leaving the buyer scrambling to come up with the extra $20K. But if the buyer has appraisal gap coverage clearly stating they're only willing to pay $5K above appraisal, they can walk away from the deal.
Without appraisal gap coverage, buyers could be stuck figuring how to move forward when they can't get a mortgage to fund their above-asking offer price. The other choice (and here's where buyer's remorse hits hard) is that your client agrees to make up the difference between the offered price and that appraisal number in cash. While it might be tempting, that's the kind of decision that can put buyers above their limit and create undue financial strain down the road.
What we're seeing at Better
Better Real Estate Agent Amanda Moreno works in Austin Texas, the country's top real estate market, and tries to help her clients stay grounded. "I keep myself from getting caught up in the current market frenzy by being overly communicative with my clients and educating them about the ins and outs of the process," Moreno explains. "That way they know exactly how things work and are in a position to make the best decisions for themselves based on their means rather than the demands of the market."
What real estate agents can do next
As the market continues to rapidly change, check MLS Listings daily to stay on top of area prices and fluctuations.
Talk to buyers about the pre-approval loan amount they received from Better.com and determine how comfortably it fits with their real-life expenses today and their future financial priorities. Thirty years is a long time to stretch on a monthly mortgage payment.
Select several properties to show buyers below their price point. This provides more affordable options when the bidding wars begin.