Homebuyers can take advantage of less competition during the holidays
Published November 30, 2021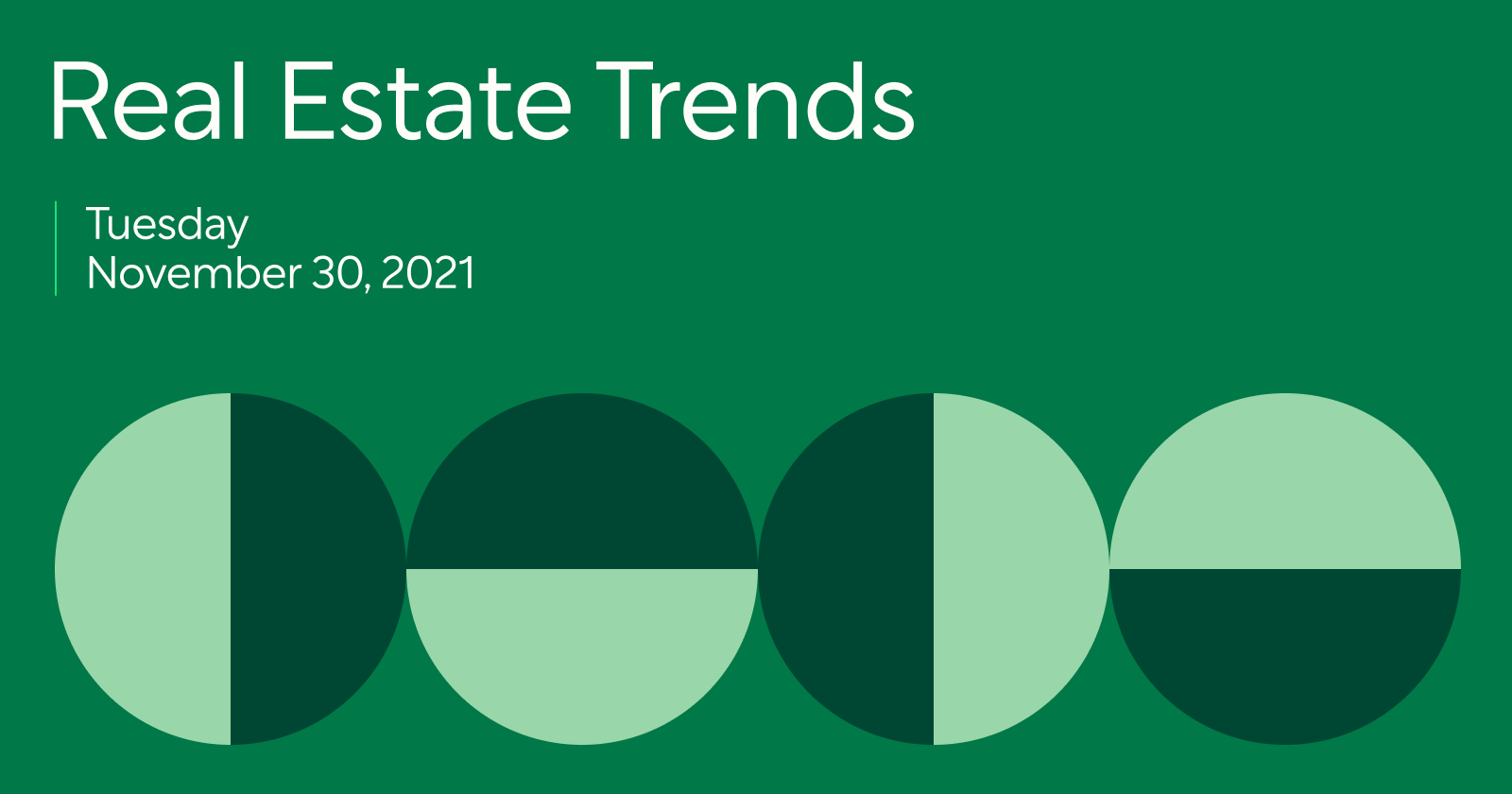 This holiday season, more sellers may be listing their homes to take advantage of hot real estate markets around the country. That means potentially more choices for buyers.
Typically, between Thanksgiving and the New Year, the number of buyers actively looking slows down. That means less competition for buyers.
Buyer Alert: Take advantage of the holiday lull to make your best offer.
Realtor.com's recent survey reports that nearly twice as many sellers are eager to take advantage of the current market (46%) compared to the spring. "The pandemic has delayed plans for many Americans, and homeowners looking to move on to the next stage of life are no exception. Recent survey data suggests the majority of prospective sellers are actively preparing to enter the market this winter," said George Ratiu, Manager of Economic Research for Realtor.com®.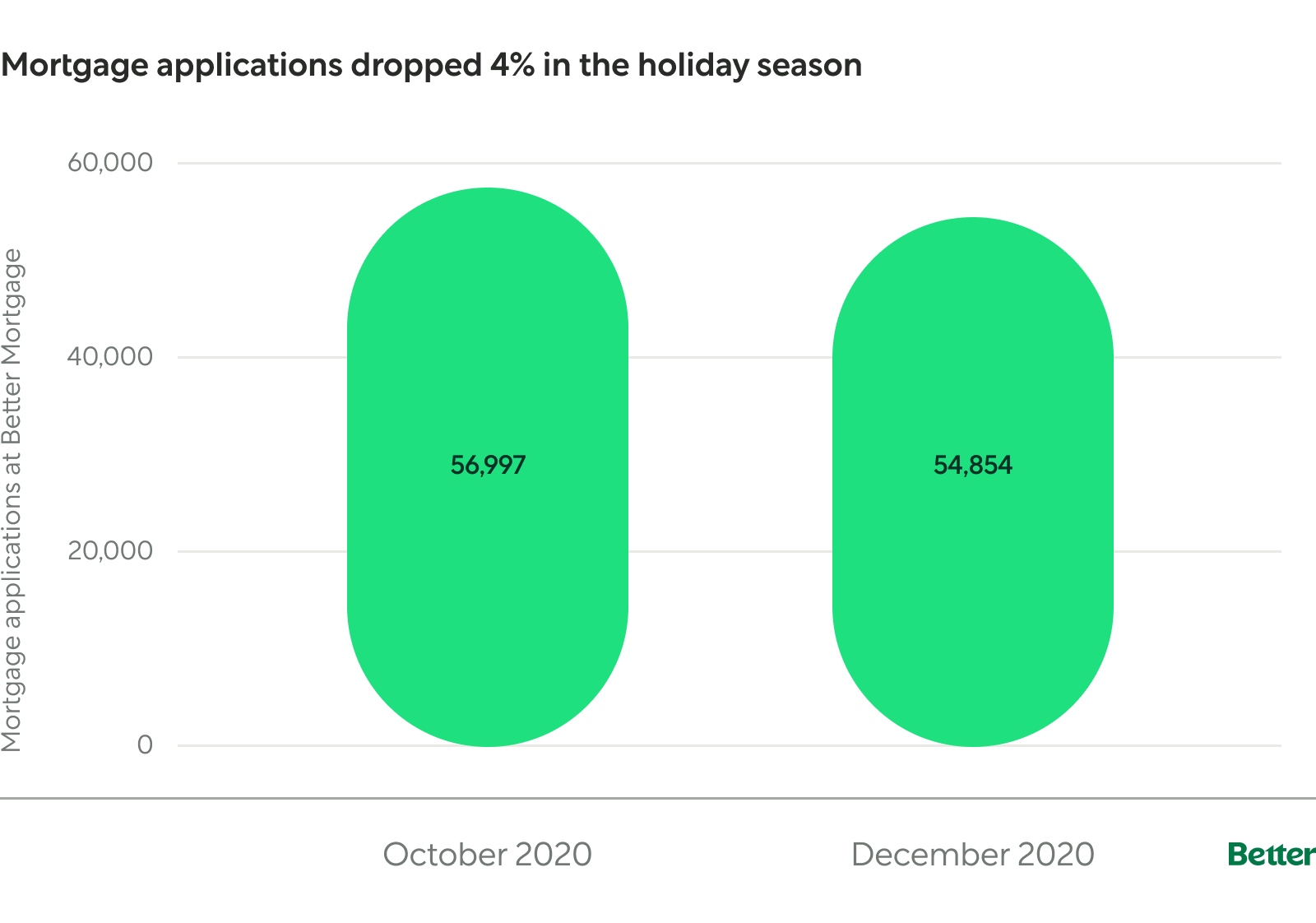 Last December, mortgage applications at Better Mortgage dropped 4% from October 2020, revealing fewer buyers and less competition during the holidays.
Holidays are often the best time to make an offer that a seller will accept. Better Real Estate Market Manager Jack Mager of Pikesville, Maryland, has encouraging words for buyers. "During the holiday season, after Thanksgiving to New Year, there are fewer people on the road, house shopping, because people tend to be busy with other things. If you decide to make a move on a house you love, you might have just a little less competition. Even in a heated market like we have now."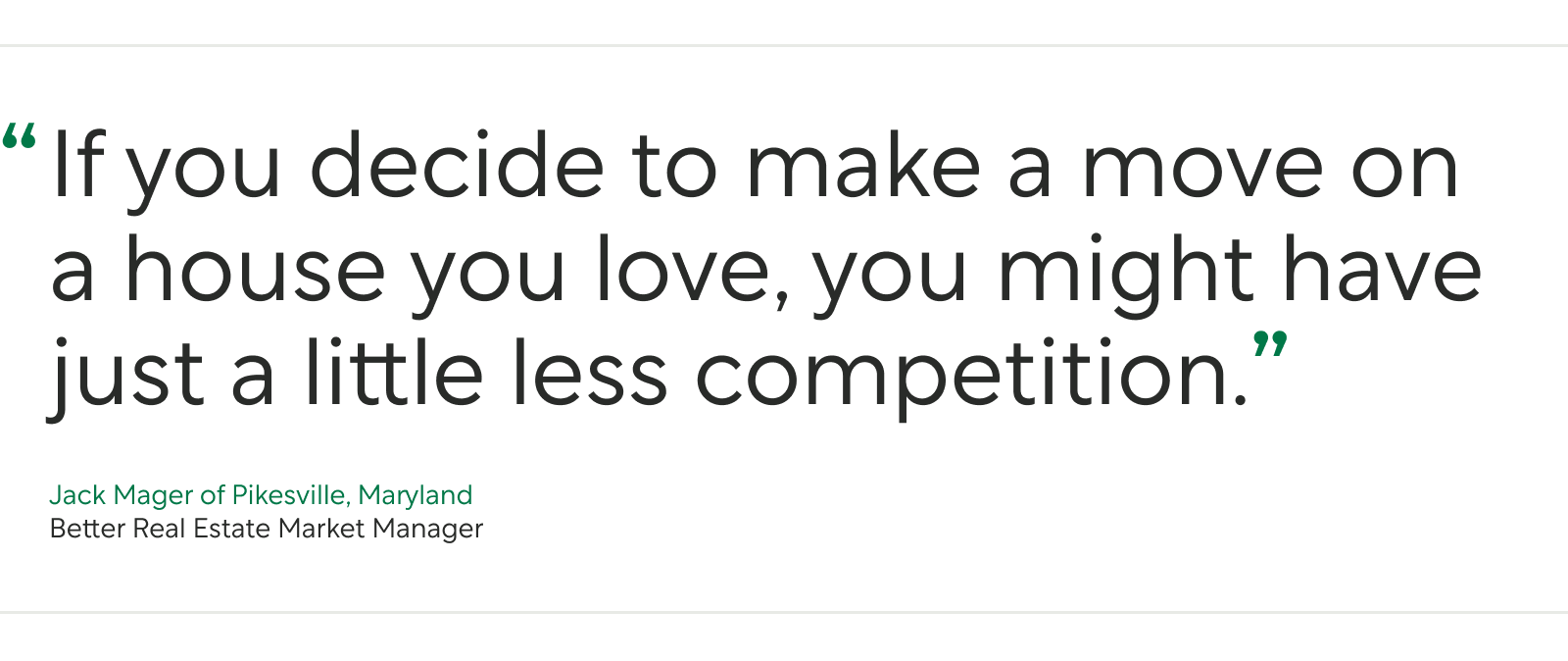 Bidding wars are slowing: That's good news for buyers.
According to Redfin's latest report bidding wars hit a record low for 2021 in September.

Fewer homes sold above the listing price in September 2021 compared to April 2021, according to Redfin.

Buyer Alert: Make an offer now for less chance of a bidding war.
Less bidding wars mean less competition for homes. Increase your efforts to find that home and have your offer accepted as bidding wars trend down. In September, 58.9% of home offers written by Redfin agents faced competition—a record low for 2021. That's down from a revised rate of 60.8% in August and a peak of 74.3% in April.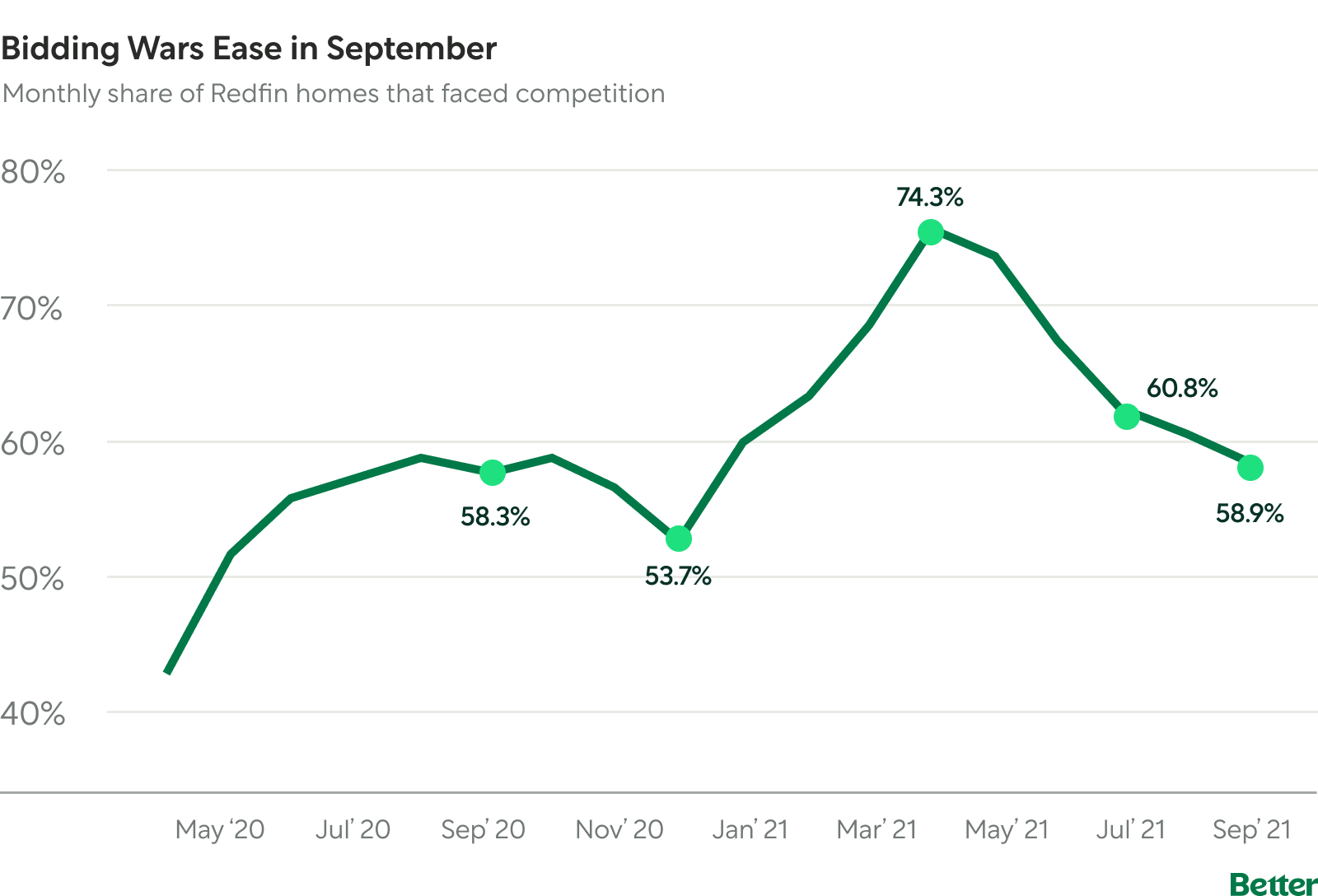 Source: Offers submitted by Redfin agents
September marked the fifth-straight month of bidding-war declines, putting the rate on par with the level seen a year earlier (58.3%).
According to Redfin, in September 2021, 47.9% of homes sold above the listing price, while in April 2021, 49% of homes sold above the listing price. The number may be small, yet the market seems to be heading in the right direction on the bidding war front. That's good news for buyers.
Get your custom rates in minutes with Better Mortgage.