7 must-read first time homebuyer tips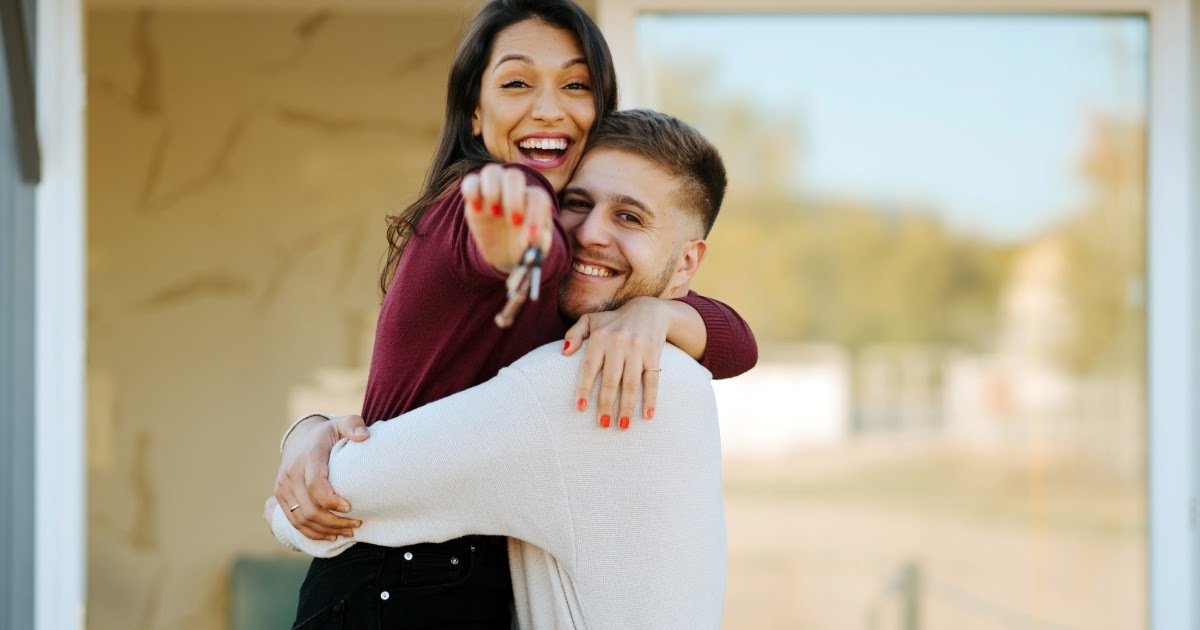 What You'll Learn
The order of operations for first-time homebuyers
How to formalize your home buying budget
What to know before you shop for homes
So you're ready to buy a home—or at least, you think you are. But sitting on your sofa and scrolling through online listings feels lightyears away from being handed a set of keys to your new home. In between, there are a bunch of steps that involve attorneys, appraisals, underwriting... it's a lot to navigate, especially for first-time homebuyers. How do you know where to start?
Luckily, helping people with their mortgages is our happy place. Not only have we designed a digital lending process that's simple and streamlined, we've also compiled some expert insights about homebuying along the way. Here's how to wade through the uncharted waters of being a first-time homebuyer:
Tips for first time homebuyers
1. Do some soul-searching before you dive in
So you've saved a bit for your down payment, your credit score is decent, and you even have a dedicated interior design board on Pinterest. But you should also have a good grasp on what's motivating your move. Why do you want to buy a home? To minimize your monthly housing costs? To start a family? Taking an honest look at big-picture goals will help you stick to your priorities during the house hunt. For example, if you're ready to start a family maybe you'll want to focus on houses in certain school districts. We recommend writing out a list of must-haves and researching the type of house you picture yourself living in. Doing this work upfront will give you a strong jumping-off point and help filter your search for homes when the time comes.
2. Get pre-approved to start formalizing your budget
Getting pre-approved is an extremely useful tool in the budgeting process. While you can use an affordability calculator to get a quick sense of monthly payments for different loan products based on current market rates, pre-approval delivers a more detailed and customized look at your loan options. It's also the best way to show real estate agents and sellers that you're serious about buying a home. By sharing some key financial details such as your credit score, income, savings, and debt, you'll be able to see which rates you qualify for and the maximum amount of money you can borrow from a lender—if you're working with Better Mortgage, the entire process takes as little as 3 minutes and doesn't even require a hard credit check!
However—and this is crucial—it doesn't mean you should plan to borrow the max amount of your pre-approval. Pre-approval tells you what's possible, not what's necessarily affordable or even advisable based on your financial priorities. In order to determine your true budget, you need to factor in upcoming planned expenses (say, having a kid or buying a new car) and known lifestyle preferences (if you like lavish vacations or exclusively buy cashmere sweaters, you need to realistically consider those ongoing costs as you plan for your mortgage.) Once you set up an account with Better, you'll also get a Home Advisor to guide you through every step of the process.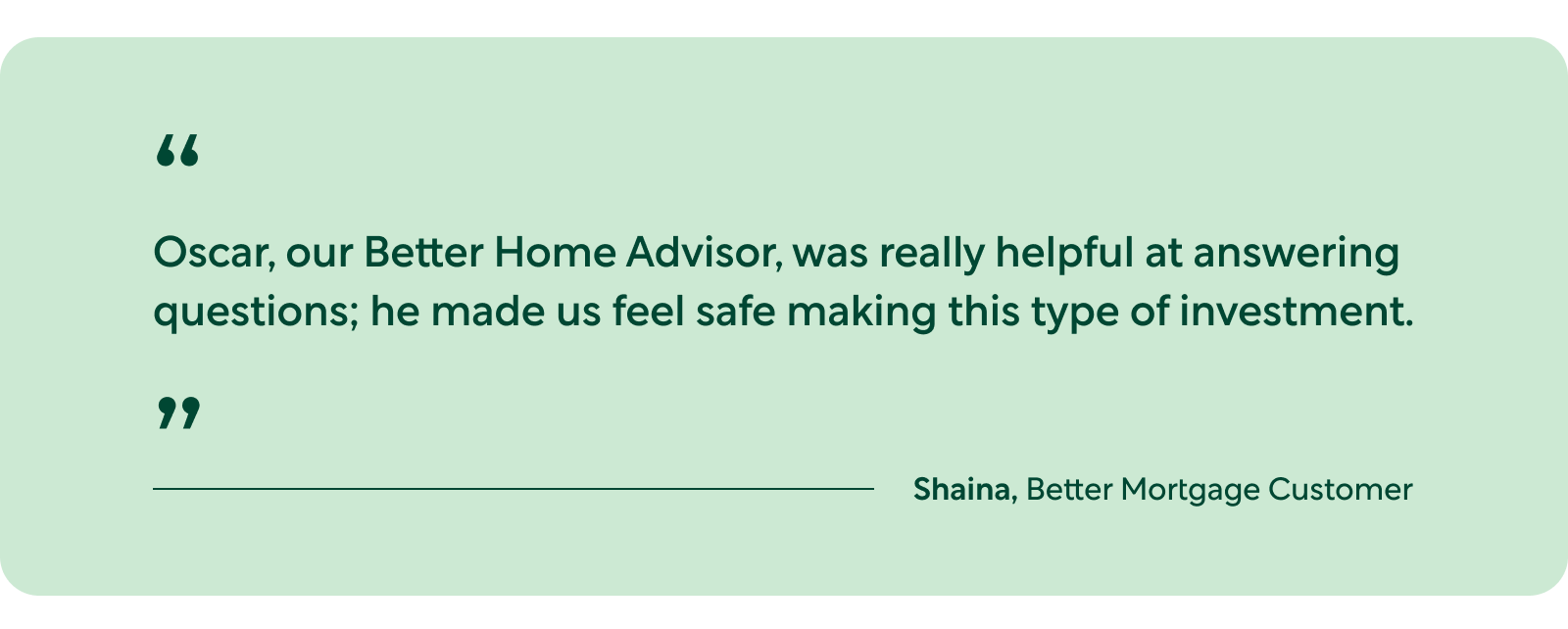 Check out more customer stories here.
3. Shop for homes based on more than just listing price
If pre-approval is the first step in mapping out your general budget, the next part of the process is all about zeroing in on the nitty-gritty details of what you can afford and understanding how much your mortgage will really cost you. At this point, you know how much you can put toward your down payment (typically anywhere between 3%-20% of the loan) and what rate options are available to you. Now it's time to think beyond just the principal and interest of your loan.
While it's not technically incorrect to think of homebuying as a singular purchase, it can set up some false expectations for first-time homebuyers. Certain expenses are non-recurring, upfront costs—a down payment, for example, will be due in a lump sum at closing. But homeownership is also an ongoing, recurring expense. And the listing price of a property is only one variable in this equation. A few other factors to consider are:
Private mortgage insurance (PMI): typically runs between 0.5%-1.5% of the loan; you'll probably be required to pay this every month if you put down less than 20% on a conventional loan
Property taxes: goes toward funding schools, repairing roads, and other local community initiatives; can fluctuate based on property value and location
Homeowner's insurance: required for all mortgages, but can cost more if your home is older or in an area where natural disasters are more likely to occur.
These ancillary costs will vary from one property to the next and ultimately have a major impact on your monthly payment amount. As you start looking at listings, factor in an amortized breakdown of these expenses on top of your principal and interest costs to accurately evaluate the affordability of different properties. Let's say you're looking at 2 similar houses in different neighborhoods They're both listed at the same price with similar PMI and homeowner's insurance costs—but for one, the property taxes cost $4500 annually; for the other, $7000 annually. The first home adds $375 to each monthly mortgage payment, the other $583. Can you afford the extra $200+ per month? While it might be tempting to widen the search and consider more expensive homes, you don't want to get saddled with a mortgage that causes financial strain.
4. Don't let moving and closing costs sneak up on you
In addition to the recurring costs that can impact a monthly mortgage payment, first-time homebuyers also need to account for one-time, up-front loan expenses—namely, closing costs and moving costs. Closing costs cover things like attorney fees, appraisal fees, and title insurance; while there's some wiggle room on what the total amount comes to (usually between 3-5% of the loan amount) this money is due in full at closing. Keep in mind that you can shop around for some services and even avoid certain fees altogether—at Better Mortgage, for example, we don't charge origination or commission fees like most traditional lenders do.
On top of closing costs, moving into a new home can be expensive—there's furnishing all the rooms, paying for movers, and budgeting for any immediate repairs/updates you might want to make in the short-term. Set aside cash for these needs to avoid unpleasant surprises at or after closing.
5. Work with an agent to optimize your search
This is it! You have a rock-solid grasp of your priorities and a holistic understanding of your budget, not to mention your newly issued pre-approval letter in hand so sellers know you mean business. You're aware of the details you need to look out for in listings, and how different expenses like property taxes and homeowner's insurance can impact the monthly cost of your mortgage. You've taken a preliminary look at loan products that fit your needs and are seeing some properties in your price range. In other words, you're ready to take the plunge and start touring homes!
Working with a real estate agent can help you expedite the shopping process. Better Real Estate agents bring tons of local expertise to the table and do the legwork to find homes that fit your search criteria—they do everything from researching neighborhoods with no HOA fees or to finding properties that have the outdoor space you need, and then work around your availability to schedule tours. This translates to less wasted time across the board. When you're ready to make a bid, they also work in-house with our underwriting teams to get your paperwork processed and your offer submitted. At Better Mortgage, our average closing time is 32 days—10 days faster than the industry average*.



6. Stay focused yet flexible as you see homes
While some people only see a handful of homes before they make an offer, others spend months searching and take dozens of tours before they find the one. Shopping for a home is often a process of elimination. You can filter based on cost, neighborhoods, square footage, school districts, property value, whatever's most important to you. The best approach is to stick to your big-picture goals and your budget. Having said that...leave a little room for flexibility. If you know where you're willing to compromise, you might find the home of your dreams when you're least expecting it.
7. Look for mortgage options that fit your financial plans
Once you're ready to make an offer, choosing the type of mortgage that fits your financial needs will require a bit of research and (unfortunately) some unavoidable math. Yes, it's important to calculate your monthly mortgage payments and understand exactly how much cash-to-close you need. But beyond that, you also need to evaluate the long-term details of your financing options and understand how things like interest rates (fixed or adjustable?) and loan type (conventional or FHA?) impact costs in the long-run. Getting pre-approved will help you understand the types of loans available to you, and see the pros/cons of each mortgage option based on your financial situation.
Consider your financial future and what you're working toward. If the home you're planning to buy is just a stepping stone toward something bigger in the next few years, you could save thousands with an adjustable-rate mortgage. If you're planning to stay in a home for a long time, it may be smarter to lock in a fixed interest rate. Loan Estimates are the best way to compare different types of mortgages; instant Loan Estimates are available 24/7 online at Better Mortgage after you get pre-approved. They include all the details in a standardized format so it's easy to cross-reference and see how fluctuations in interest rates and term lengths can change the total cost of a loan.
Become a first-time homebuyer with Better Mortgage
These tips should help you get organized and make the most of your first-time homebuying experience. Once you know how to break down all the costs that go into a monthly mortgage, you'll be able to formalize your homebuying budget (beyond just the down payment and cash-to-close) and figure out what kind of houses are right for you. From there you can filter your search with a real estate agent and zero in on homes and mortgage options that help you achieve your personal wealth goals. Ready to start the journey home? The first step is getting pre-approved and it takes as little as 3 minutes with Better Mortgage.