FHFA pushes refinance fee until December allowing homeowners a chance to save
Published August 26, 2020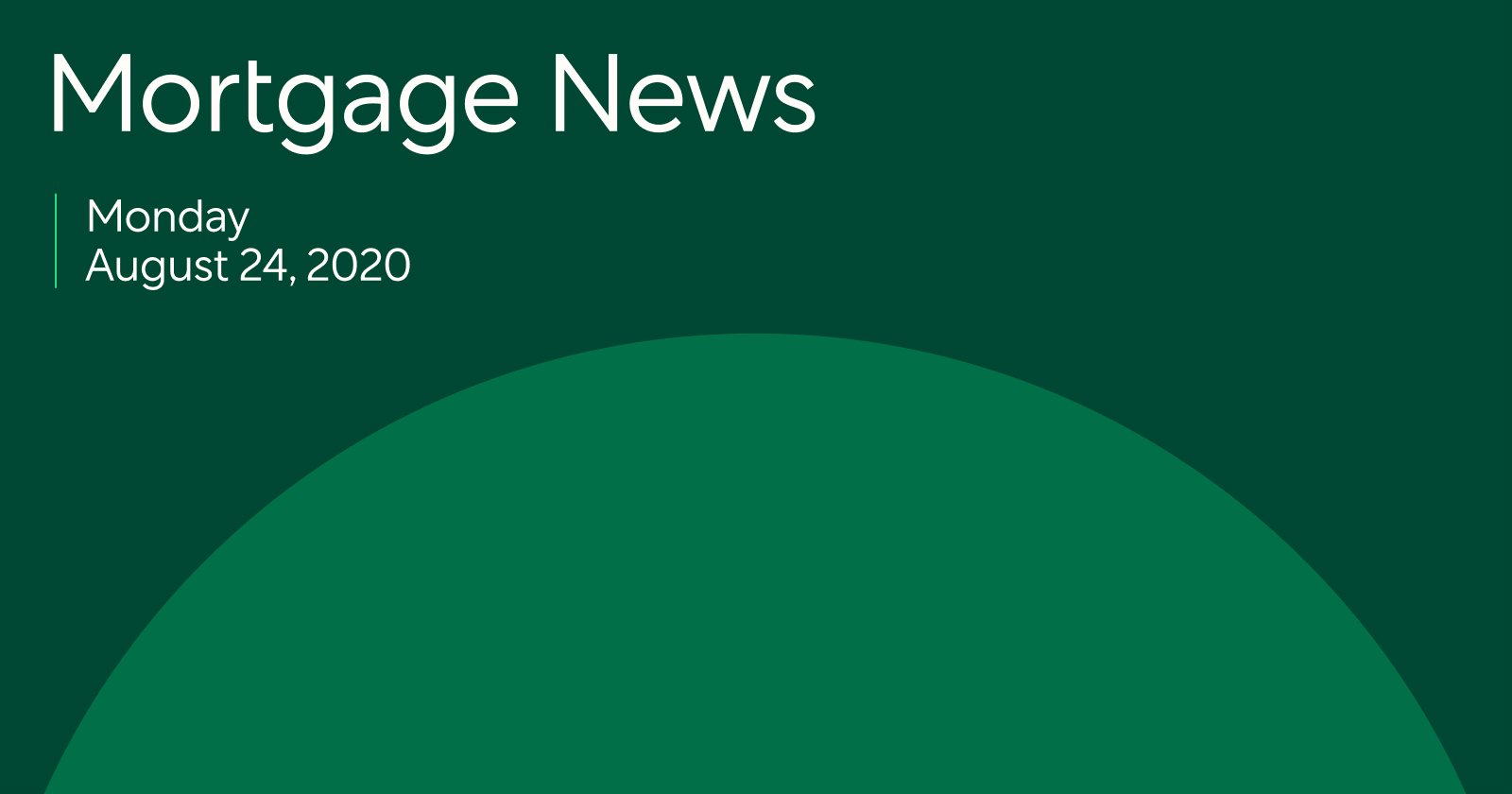 Here's a look at the latest developments in the mortgage market for the week beginning 8/24/20.
FHFA refinance fee delay gives homeowners a chance to save now
Record rise in home sales even as prices skyrocket
15-Year or 30-Year Mortgage: Which is the right option?
Better.com CEO among finalists for Entrepreneur of the Year
FHFA fee delay creates window of opportunity for homeowners
The Federal Housing Finance Agency (FHFA) is delaying its surprise 0.5% fee on all mortgage refinances to December 1, 2020, giving homeowners a window of opportunity to lock historically low rates. The fee was previously scheduled to begin September 1, 2020.
The decision comes after weeks of backlash. Groups such as the Mortgage Bankers Association and the National Association of Mortgage Brokers sent an urgent letter and launched a campaign calling on the FHFA to remove the fee. Members of Congress also joined the long list of voices against the refinance fee, sending a letter to the FHFA criticizing the decision to include the surprise fee and their concerns about how it will impact the nation's economic recovery.
At a time when mortgage delinquency is at record highs, refinancing has made monthly mortgage payments more affordable for millions of homeowners. Adding a new fee on such short notice would reduce the number of homeowners who can save and take advantage of the benefits refinancing offers.
If you're a homeowner considering a refinance, locking in a rate as soon as possible is encouraged. Though the fee goes into effect December 1, many lenders will adjust their pricing to include it before that. To be on the safe side, it's best to lock in your rate by early Septemeber.
Record rise in home sales even as prices skyrocket
Home sales saw a record increase, jumping almost 25% from June—the strongest monthly gain since 1968. This comes as prices continue to rise in the market. With more buyers snatching up properties in regions across the country, housing inventory decreased by 36% compared to last year.
A combination of low interest rates, low supply, and high home demand caused prices to spike, leading the median home price to tip over $300k for the first time ever. To balance low inventory in the housing market, construction of new homes has increased.
15-Year or 30-Year fixed-rate mortgage: Which is the right option?
One of the most important decisions in the homebuying process is choosing a mortgage term, or payback period. When it comes to fixed-rate mortgages, there are usually two options offered: 15-year or 30-year loan terms—although 10-year and 20-year loan terms are available too.
While many people prefer the low monthly payments that come with a 30-year mortgage, it also means paying more over time. A 15-year mortgage however, allows borrowers to pay less over the life of the loan, but with a higher monthly cost. Our team of mortgage experts outlined the pros and cons of each loan term to help borrowers decide which works best for their financial goals.
Better.com CEO among finalists for Entrepreneur of the Year
Better.com's very own CEO, Vishal Garg, was named an Entrepreneur of the YearNew York Award finalist by Ernst & Young. This year, judges paid special attention to courageous entrepreneurs who supported their communities and employees during the COVID-19 crisis.
Finalists were judged on a range of capabilities, including overcoming adversity, societal impact, and commitment to build a values-based company, to name a few. Official winners will be announced in early October.
Considering a home loan?
Get your custom rates in minutes at Better.com. Our team is here to walk you through your options and help you make an informed decision about which loan is right for you.