Interest rates, budget fine-tuning, and curb appeal
Buying a $250,000 home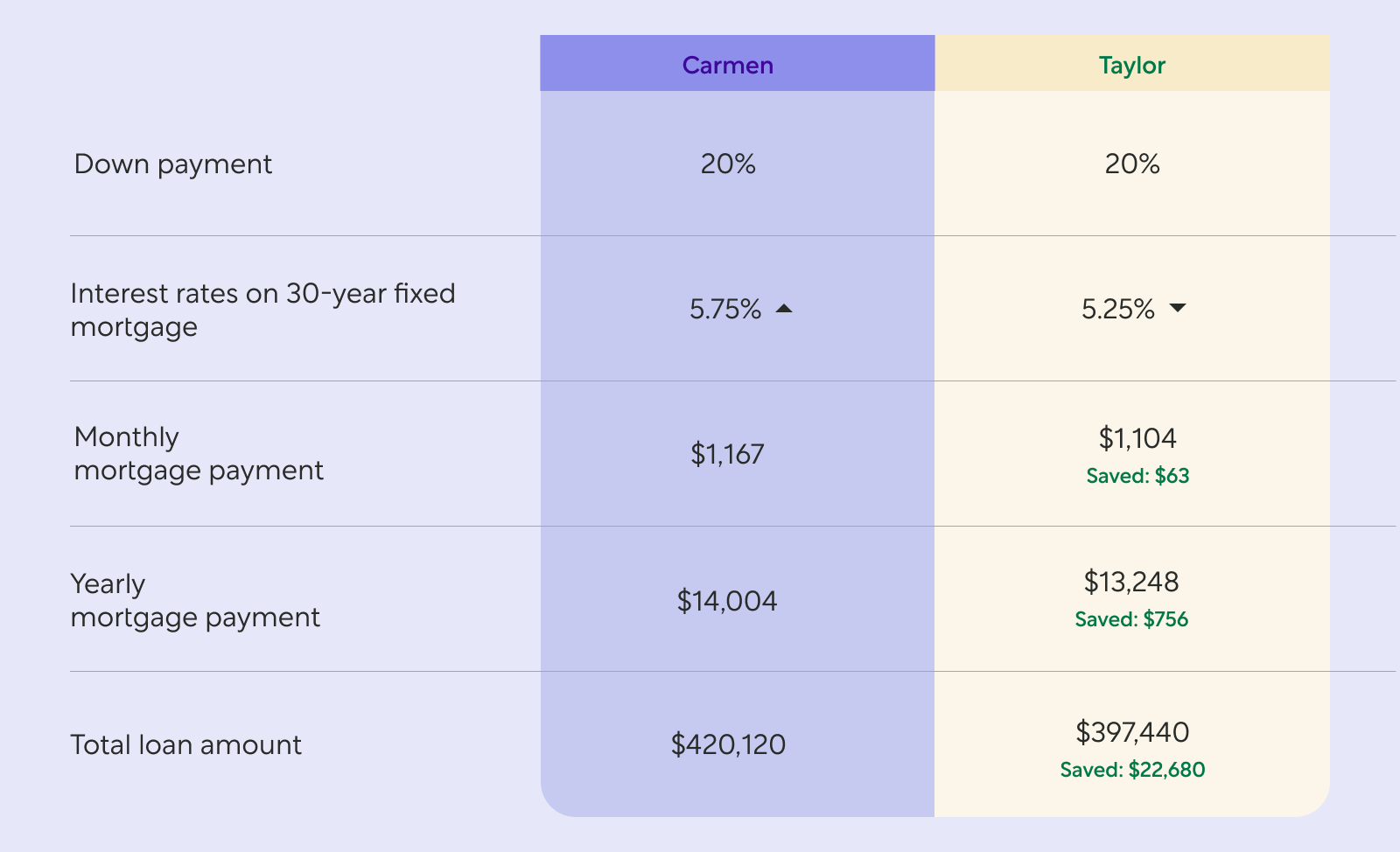 See interest rates in action
So far in May, the average interest rate on a 30-year fixed mortgage has increased by about half a percent. But what does that really mean in practical terms?
In our example scenario above, Taylor just bought a $250,000 home and made a 20% down payment. Taylor locked their rate a couple weeks ago at 5.25% and the cost of their monthly mortgage payment is $1104/month.
Carmen also just bought a $250,000 home and made a 20% down payment. But Carmen waited a little longer to lock, and rates had jumped to 5.75%. That means the cost of their monthly mortgage payment is $1167/month.
Over the life of the loan, Taylor would save a total of $22,680 with that lower rate. The moral of the story? Unless you have access to a flux capacitor and a souped up DeLorean, you can't go back in time and lock that lower rate. So it's good to understand the pros and cons of locking your rate today.
Finetune your budget as you shop
Interest rates impact the overall affordability of your mortgage. Savvy buyers can offset the cost of higher interest rates by tinkering with other key variables in their home buying equation.
Widening your search to include more neighborhoods (property taxes and HOA fees can fluctuate significantly in different locations) or looking at homes with slightly lower list prices (higher interest rates reduce your overall buying power) can be effective house hunting strategies for budget-conscious buyers in the current market.
Looking to buy a home that fits your budget?


Check out the Better Mortgage Home Affordability Calculator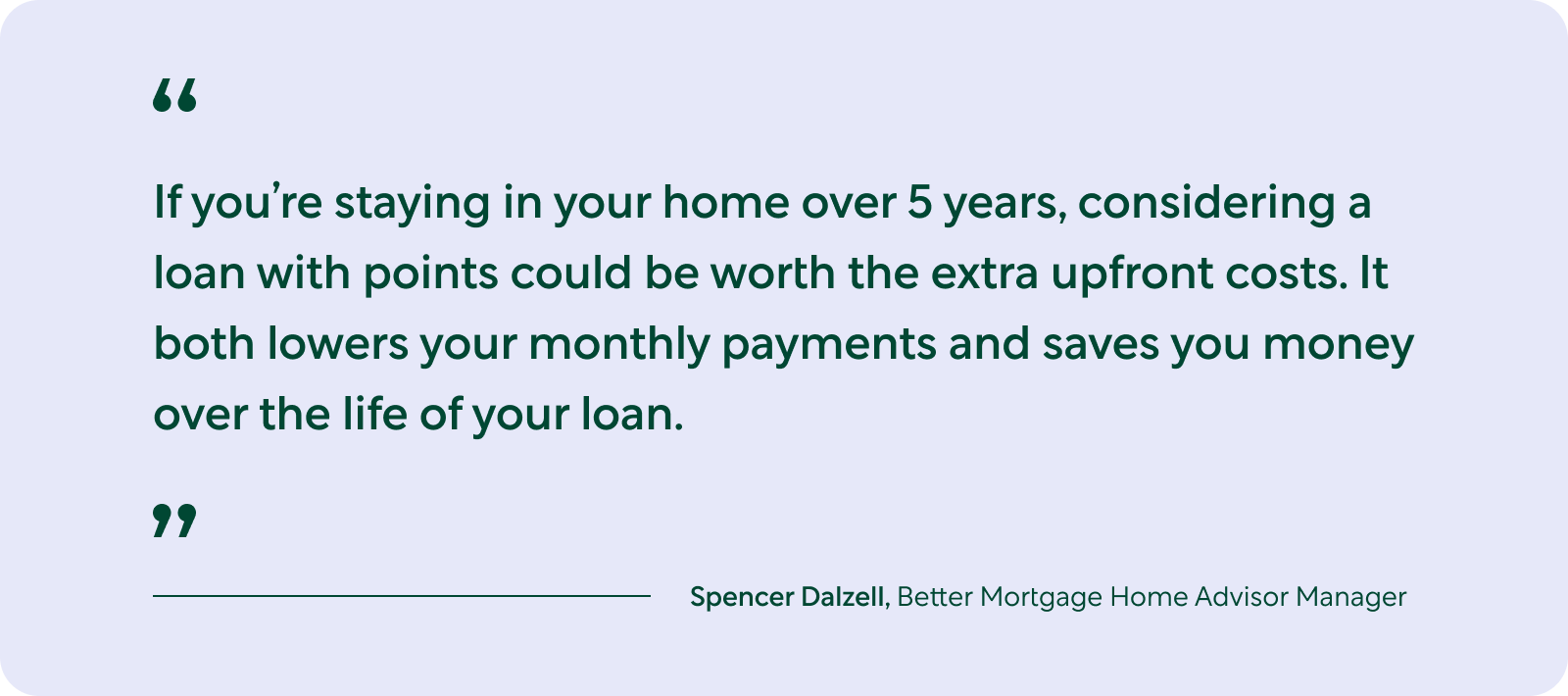 Pump up your property's curb appeal
Step aside, hot girl summer—hot curb summer is imminent. If the housing market supply increases in the coming weeks as predicted, homeowners looking to sell may need to step up their game. Curb appeal, or the attractiveness of a home when viewed from the street curb, is one way to stand out and spark that gotta-have-it excitement among potential buyers.
Houses with curb appeal sell for an average of 7% more than similar houses that lack it, according to one study in the Journal of Real Estate Finance and Economics. So freshen up your front door with a new coat of paint, invest in some light landscaping, and clean and pressure wash exteriors so they pop. A little effort can go a long way.
Considering a home loan?
Get your custom rates in minutes with Better Mortgage. Their team is here to keep you informed and on track from pre-approval to closing.


This newsletter does not constitute an endorsement or recommendation of Better Mortgage Corporation; Better Real Estate, LLC; Better Cover, LLC; Better Settlement Services, LLC; or their services. Better Cover is solely responsible for homeowners insurance services. Better Mortgage is solely responsible for making all credit and lending decisions with respect to mortgage loans.