A recap of our biggest wins and changes in 2018
Published January 10, 2019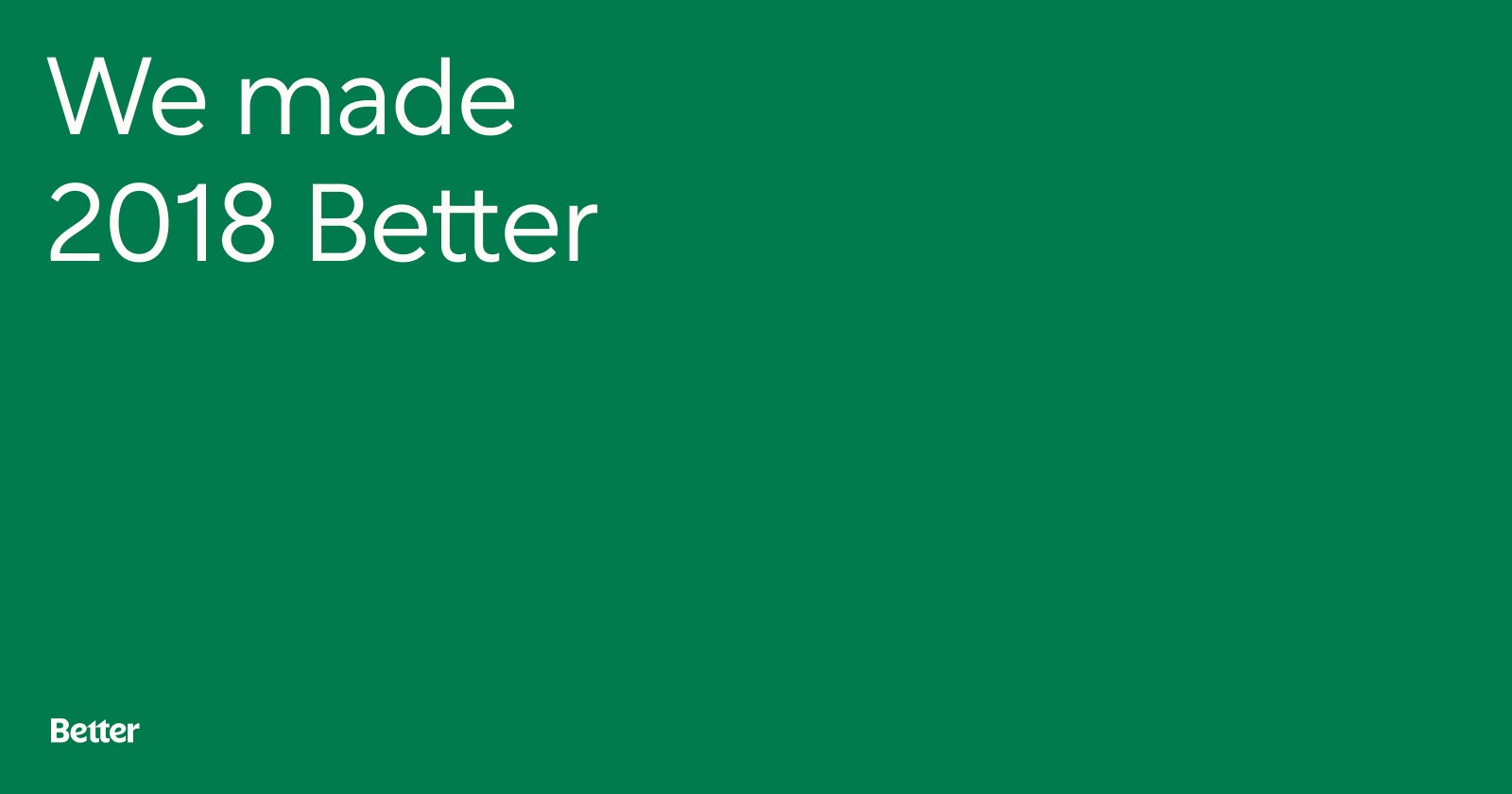 We make homeownership so simple it feels magical. Last year alone, we helped thousands of customers save money, time, and stress. And built the foundation to help even more people get home in 2019. Let's take a look back.

We became the fastest growing homeownership company in America.
Slow market? We didn't notice. Our loan originations jumped from $450 million to $1.4 billion, as we beat our personal records month after month.
We expanded all over.
We added top-tier talent — 200 people, in fact — and opened offices in Irvine and Oakland. Our newly launched in-house training program, Better University, helps get our team from start to success faster.



NerdWallet, Crain's, Forbes, and Benzinga gave us the nod.

We're humbled (but not surprised) they recognized our superior customer service, innovative technology, and seamless mortgage process.


35 states got Better.
We settled into new neighborhoods and got to know the locals by helping people buy and refinance homes in 28 states — with licensing in 35 total.
Our backers committed.
Goldman Sachs and Kleiner Perkins continued to love our product (and our numbers). They helped us successfully close our Series C with even more investors.


By getting them a Better home
This is my first experience shopping for a house. I used other online mortgage companies, but found that your company's portal was much easier to use and I was able to increase my budget by $30,000 due to the better 30 year fixed rate you pre-approved me for (compared to the other companies where I was pre-approved).

This makes a huge difference to my family and myself as
 we can now afford to shop for houses in better school zones with shorter commutes to my work."

— Homebuyer in Ocala, Florida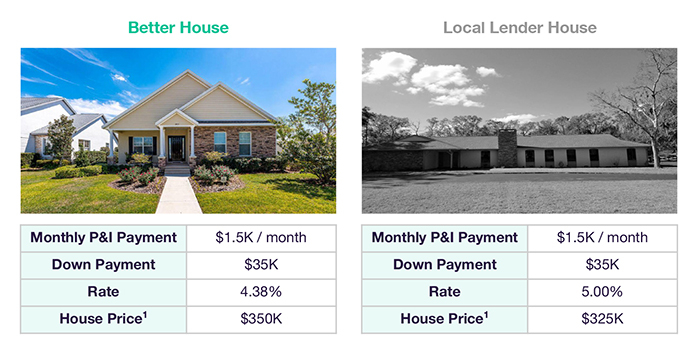 At a Better rate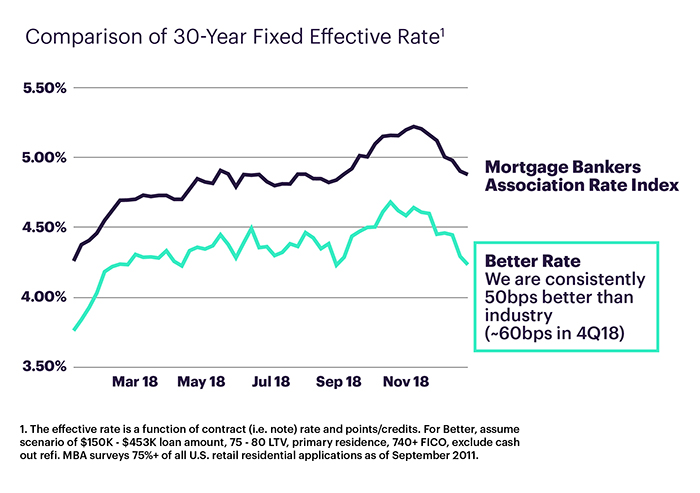 For a Better life
We changed the steps of homebuying.
Our affordability estimator helped thousands of people understand their true purchasing power. We showed borrowers how much house they could actually afford so they could buy the home that was right for them, and their budget.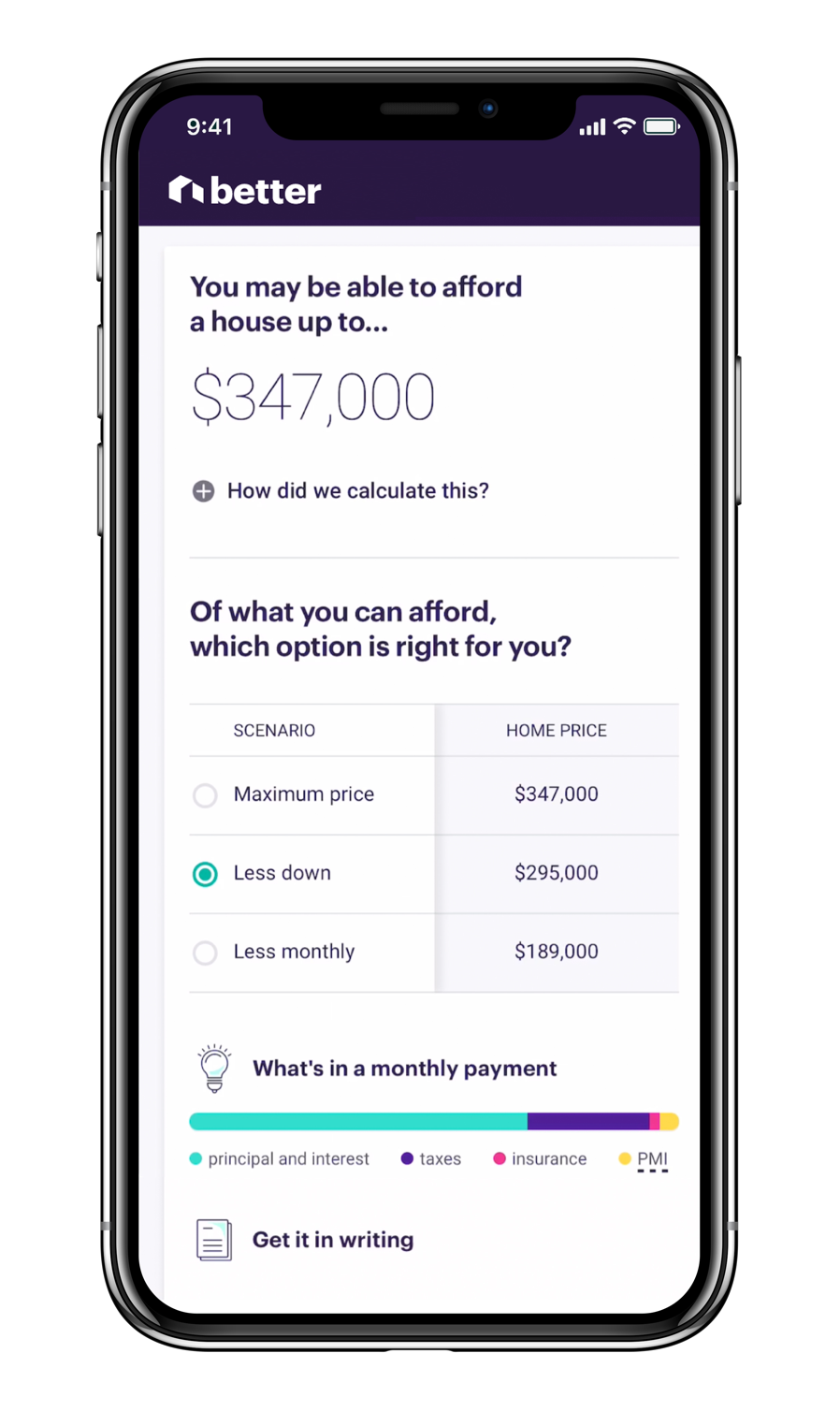 And so much more…
$375,000 in CRA discounts alone
Launched Solar Mortgage, a commission-free cash-out refinance for solar roofs
Launched SolarSecond, a second lien loan to help homeowners finance solar roofs
Fought for the best mortgage insurance rates
8 new mortgage investors