What is a refinance and how it helps you save
Published December 24, 2021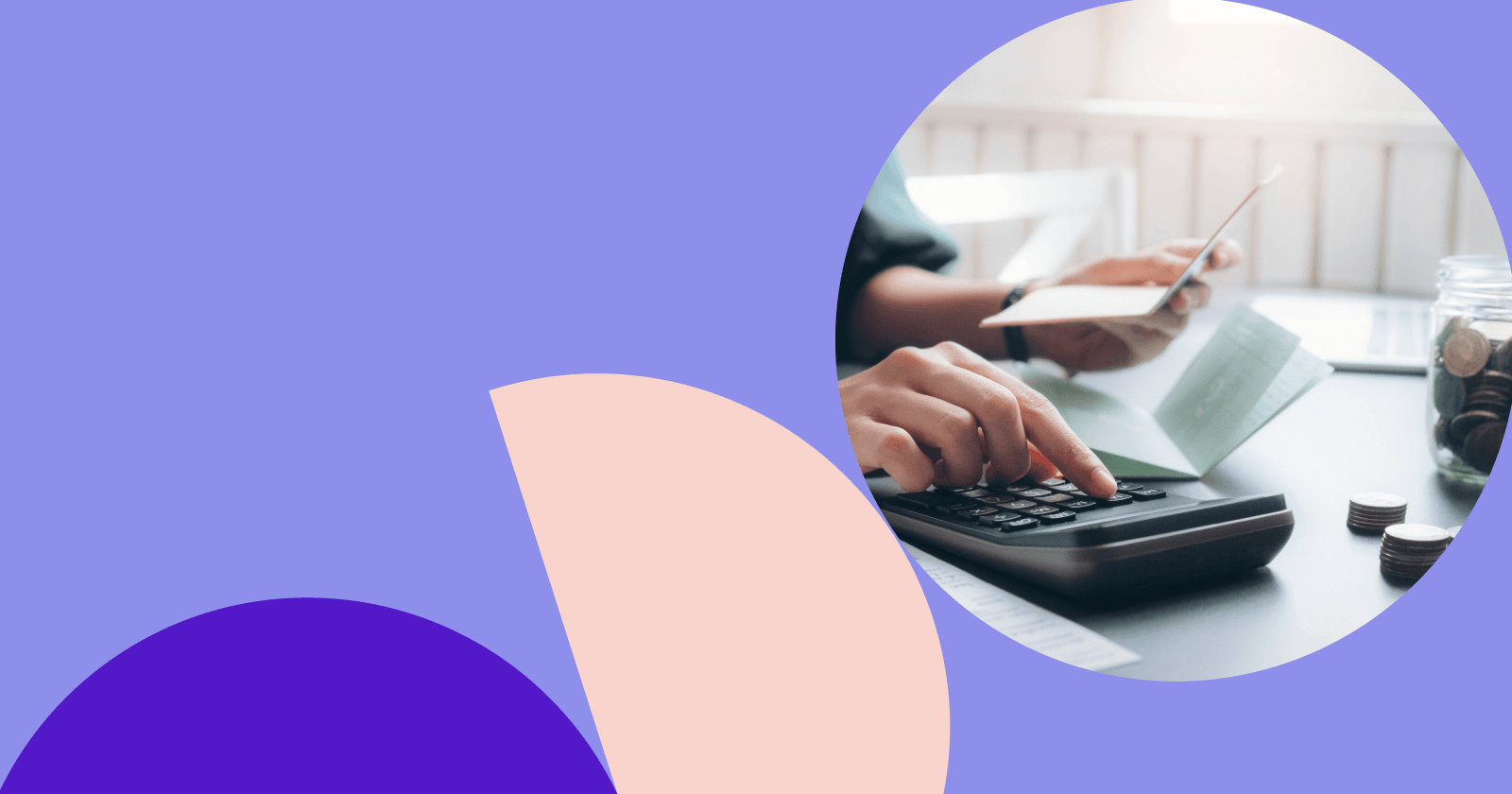 What You'll Learn
How to refinance your home, step by step
Your refinance options and how they compare (including an example)
What you need to refinance your home
A mortgage is like a snapshot of your financial situation, frozen in time, put in a frame, and kept on the fridge for years. After a while, the picture starts to look dated, and you wonder, isn't it time I had a current reflection of me: a mortgage that suits my current financial situation? That's when it's time to consider a mortgage refinance.
What happens when you refinance your home?
When you refinance your home (also known as getting a refi), your original mortgage gets replaced with a new one. You can refinance your home through the original lender or, like many homeowners, find a new lender that meets your needs. The new mortgage company pays off your original debt, and you start making regular monthly mortgage payments to the new lender until the new mortgage is paid off (or you sell the home...or refinance again).
Common reasons for refinancing include:
Interest rates dropping
Your financial situation has changed (for better or worse)
To tap into home equity (the value of your home, minus what you owe on the mortgage)
To remove someone's name from the mortgage (most often due to divorce)
Benefits of refinancing
Refinancing can help you:
Lower your monthly mortgage payments
Get cash or home improvements or large expenses
Consolidate debt
Secure a predictable monthly payment
Stop paying FHA mortgage insurance premiums (MIP)
As you can see, there are many ways a mortgage refinance can help a homeowner. That's why it's important to know what you want from a loan refinance before you commit to the new mortgage. To dig into these benefits of refinancing and see more ways a loan refinance can help you save, read this article.
How does refinancing work, and how do you do it
When you boil it down, to get a refinance you apply, you're approved, and you're done. However, a loan refinance costs money, so you want to make sure the new mortgage gets you the savings you want.
The charges for a loan refinance are called closing costs, and they're typically between 2–5% of the loan amount. Refinance closing costs cover lender fees, third-party fees, and prepaid items. If these sound a lot like the closing costs you paid for when you originally got your first mortgage, you're right. Lenders use the term closing costs for brand new mortgages and loan refinances. While having a mortgage on your home is old news for you, a refinance mortgage is new for your new lender. If you choose the right loan, you may be able to get a no-closing-cost mortgage refinance.
Fund Fact: Loans from Better Mortgage do not include lender fees or loan officer commissions.
Refinance your home in 8 steps
Define what you want from a loan refinance
Use a refinance calculator to see if it will save you money (sometimes a refinance won't)
Complete a free 3-minute mortgage pre-approval to see personalized refinance interest rates without impacting your credit score
Select the mortgage that meets your goals and apply
Lock your interest rate and upload your financial documents
Get your home appraised
Wait for an underwriter to approve your loan
Sign your closing documents and pay your new lender (or loan servicer) each month
Refinance options: Choosing the refi that works for you
There are two types of refinance loans you can apply for: a rate-and-term refinance and a cash-out refinance. To decide which refinance to get, you need to answer this question: Do you want to keep your mortgage amount the same, or do you want to unlock your home equity?
If you want to keep your mortgage amount the same, then you want a rate-and-term refinance
A rate-and-term refinance will give you a new mortgage with a new interest rate and/or a new loan term. Depending on the loan term you choose, in other words, how long you give yourself to pay off the loan, a lower interest rate will typically lower your monthly mortgage payments. It's also possible to increase your loan term so you can pay it off over a longer period—It's important to know that if you choose this option, you'll end up paying more interest in the long run.
If your goal is to unlock your home equity, then you want a cash-out refinance
A cash-out refinance gives you a new mortgage to replace your original mortgage, plus the additional cash you want access to. This increases the overall amount you borrow. As the name suggests, with a cash-out refinance, you'll get the cash you need to cover large expenses like home improvements, college tuition, or medical bills.
You can also use a cash-out refinance to consolidate debts. Mortgage interest rates are typically lower than those charged on credit cards, auto loans, and other unsecured debt. To consolidate debt, you get the mortgage refinanced for more than you currently owe, and your refinance lender pays off your debts with the extra cash you borrowed. So instead of having multiple bills to pay each month, you'll just have your monthly mortgage payment. (And, of course, any bills you didn't consolidate into your mortgage.)
Fund Fact: Mortgage interest is tax-deductible, making a debt consolidation refinance an attractive option.
What a loan refinance looks like for one homeowner
10 years ago, this homeowner got a $352,900 30-year fixed-rate mortgage to buy their $400,000 home. They've increased their home equity through their regular mortgage payments, and since they bought their home, interest rates have gone down. They want to have their home fully paid off in 20 years and are deciding between a rate-and-term refinance, and a cash-out refinance to pay for home improvements.
Here's how their original and 2 different refinance mortgages compare:
| | Original 30-year fixed rate mortgage | New 20-year fixed-rate rate-and-term refinance | New 20-year fixed-rate cash-out-refinance |
| --- | --- | --- | --- |
| Home value | $400,000 | $400,000 | $400,000 |
| Mortgage principal | $280,000* | $280,000 | $280,000 |
| Home equity | $120,000 (70% LTV) | $120,000 (70% LTV) | $120,000 (70% LTV) |
| Interest rate | 4.3% | 3.1% | 3.5% |
| 3% closing costs | N/A | $8,400 | $9,000 |
| Cash-out amount | N/A | N/A | $20,000 |
| New principal balance | No change | No change | $300,000 (75% LTV) |
| Monthly payment principal + interest | $1,746 | $1,567 | $1,740 |
| Total interest paid over 30 years | $275,804 | $234,552.38** | $256,060.38** |
| Refinance interest savings | N/A | $41,251.62 | $19,743.62 |
| Total savings (Refinance interest savings - closing costs) | N/A | $32,851.62 ($41,251.62 - $8,400) | $10,743.62 ($19,743.62 - $9,000) |
*After 10 years of paying off their original loan, this homeowner would have an actual remaining mortgage principal of $280,074.82. For more straightforward calculations, this amount has been rounded down to $280,000.
**This amount includes 10 years of interest payments made to the original mortgage, plus 20 years of interest payments on the new refinance loan.
The interest rate for the cash-out refinance is slightly higher than the rate offered on the rate-and-term refinance because the homeowner is increasing the size of their mortgage. As you can see, both refinance options save the homeowner money in the long run. The decision about which type of loan refinance to choose depends on whether they want to tap their home equity now.
What do I need to refinance my home?
Better Mortgage offers conventional loan refinances, jumbo loan refinances, and for borrowers with low credit scores, low equity in their home, or high debt to income ratio (DTI), RefiNow™ and RefiPossible™ loan refinances.
While the qualifying criteria for these refinance loans vary, you'll typically need to provide documentation to verify your income, your current debts, and your assets. Necessary documentation can include tax returns, bank statements, a mortgage statement and your homeowners' insurance policy, and documentation that explains any large deposits or recurring payments that are out of the ordinary.
If you're looking to do a cash-out refinance, you may also need to wait. Cash-out refinances generally need to have their original mortgage 6 months before they can get a cash-out refinance. (Homeowners in Texas will need to wait 12 months before they can do a cash-out refinance or a rate-and-term refinance on a single-family property.)
See your personalized rates: Start a refinance mortgage application
When you apply for a refinance, your interest rate is based on your credit score, the value of your home and its location, the amount you plan to borrow (60% LTV typically qualifies for better interest rates than 80% LTV), market conditions, and the type and length of refinance loan you want. The easiest way to see how much a mortgage refinance could save you is to get a free, no-obligation pre-approval from Better Mortgage. In as little as 3 minutes, you'll see a range of loans and rates you qualify for without impacting your credit score.