Handy homeowners could be hurting their resale value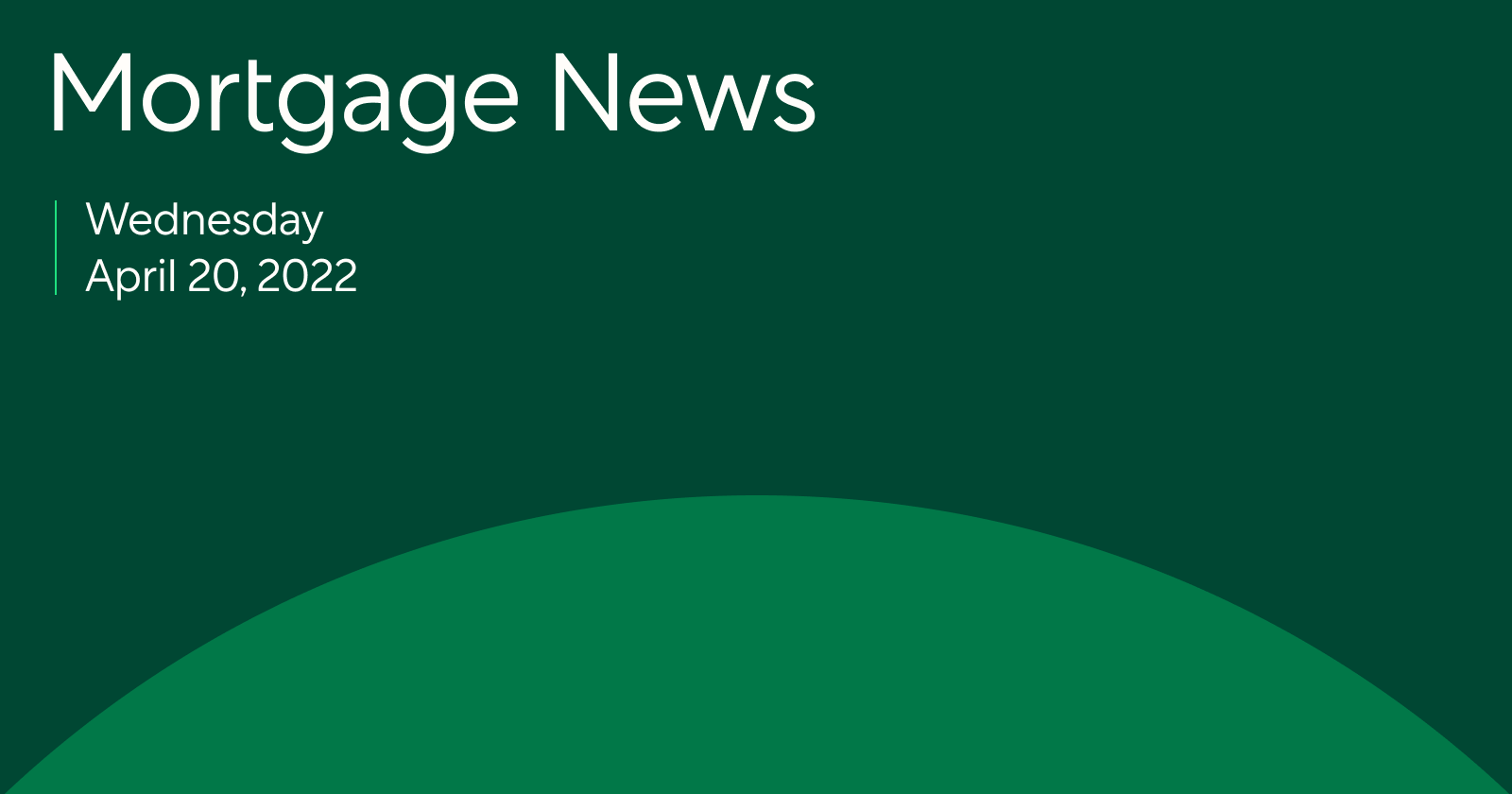 Here's a look at the latest developments in the mortgage market this week.
See when DIY hurts or helps your home remodel
DIY home improvements fueled by cash-out refinances become more appealing in the face of inflation and increasing labor costs. But inspiring home makeover shows are rife with unrealistic budgets, misleading timelines, and sometimes even the professionals bite off more than they can chew.
DIY remodeling skyrocketed throughout lockdown, and the pandemic as people stayed home seeking meaningful projects to fill their time and thoughts. In addition, the pivot to working from home and the extended hours people spent within their homes motivated many to create spaces that worked with their new work/live environments.
For those of you who've ever started but not completed a project, it should be no surprise that there are partially completed projects across the country. These can range from bathroom remodels that got started before all the parts arrived to backyard decks and patios that fell victim to lumber price rises and shortages. Homebuyers can spot a poorly done DIY job a mile away, so if you're considering a project, make sure it's well finished and adds value to your home.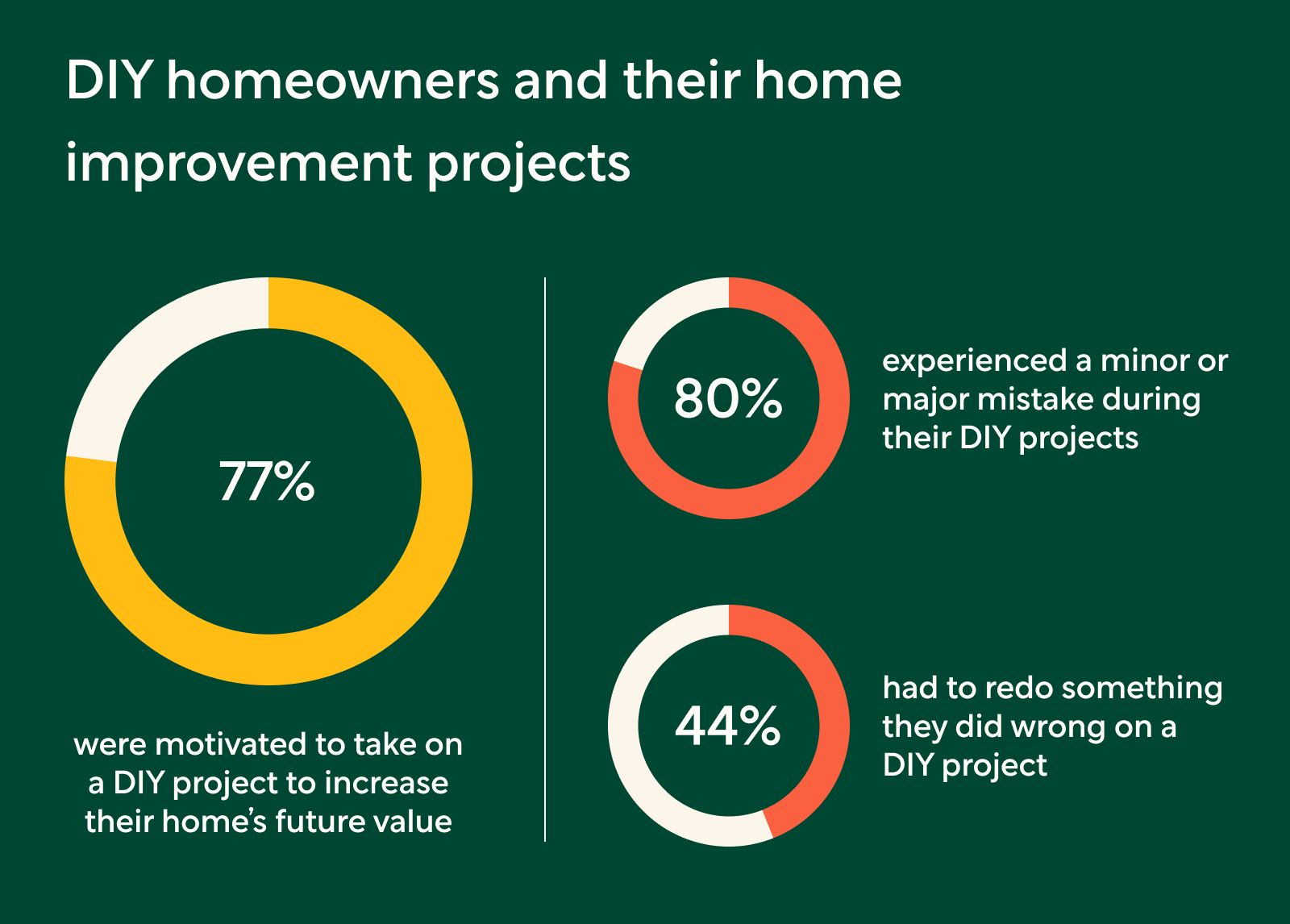 Source: Angi
Your home equity can help you get the money you need, and these tips will help you get the most out of your renovation.
Questions to answer before you renovate
⏰ How much time and money can I spend on the renovation?
Licensed professionals are typically faster, DIY may be cheaper. But when you consider your time is also money, you may find that a licensed contractor will save you time and money.
📋 Do I need permits for this renovation?
When you eventually sell your home, most renovations will come under scrutiny of a home inspector. They will ask about and may verify official permits for the work—without permits, your sale may very well fall through. So do your due diligence and call your local city/county building department to find out.
🛁 Is this renovation crucial to my home value?
Bathrooms and kitchens sell homes, so you may want to leave these to the professionals. Living without a kitchen or bathroom while it's under construction is an inconvenience regardless of who's doing the remodel. An experienced professional has done this work before and knows how to get everything done quickly.

When to use a licensed contractor
👷 Plumbing, HVAC, electrical work. Permits and background knowledge are essential, and errors can be costly to fix. Even if you are skilled with a power tool, these renovation plans may go far beyond your current skill set. This is when it's time to work with an experienced general contractor to get the job done right.
When to DIY
🛠 Paint, paneling, and maybe floors. Research, patience, plus practice make a DIY job a successful money saver. Professionals have spent years honing their skills in other people's homes. If this is your first time tackling this kind of project, expect to have a learning curve. Research the best ways to do it, give yourself extra time to get the hang of it, and don't hesitate to go back and redo something that didn't come out looking perfect the first time.
💡 A mix of outsourcing and DIY can be an effective way to balance costs.
Homeowner advice
Year-over-year home values have increased significantly. A pre-approval for a cash-out refinance shows how much equity you can tap for a home renovation without impacting your credit score.
Considering a home loan?
Get your custom rates in minutes with Better Mortgage. Their team is here to keep you informed and on track from pre-approval to closing.
This newsletter does not constitute an endorsement or recommendation of Better Mortgage Corporation; Better Real Estate, LLC; Better Cover, LLC; Better Settlement Services, LLC; or their services. Better Cover is solely responsible for homeowners insurance services. Better Mortgage is solely responsible for making all credit and lending decisions with respect to mortgage loans.