10 factors that impact your home property value
Published February 25, 2021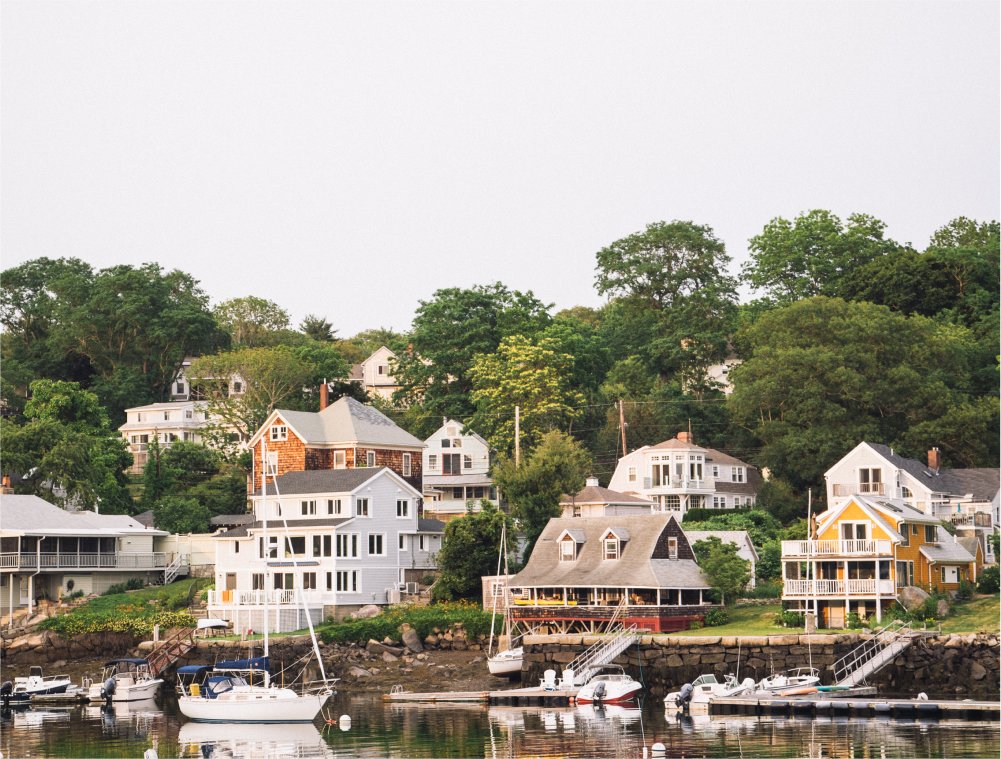 What You'll Learn
The difference between appraised value and market value
Ten factors that impact how much a home is worth
Often overlooked reasons why home values matter
Understanding property values is a must for homebuyers and homeowners alike.
A home's value shows sellers or owners how much they can make from a sale, and helps buyers understand what they can realistically afford on their budget. Value also affects those seeking a mortgage refinance or home equity loan because a bank or lender uses the value to determine how much it will finance.
If you've ever wondered how the value of a home is determined, here's a rundown of how it works and why property value matters.
Appraised value vs. market value: Why the difference matters
It's easy to get overwhelmed by all the real estate jargon you hear throughout the homebuying and mortgage process. For example, your real estate agent or mortgage lender may drop terms like "appraised value" and "fair market value" when describing a home, so it's helpful to know the difference.
Appraised value is determined by a licensed home appraiser. This figure is based on formal market data and typically must follow the Uniform Residential Appraisal Report, which accounts for property details, such as lot size, zoning, utilities, structure, and more.
What does a home appraiser do? An appraiser inspects a property to provide an unbiased professional estimate of how much the property is currently worth.
Fair market value, on the other hand, is how much buyers are willing to pay for the home. This is a subjective measurement of market value and ultimately depends on supply and demand. The market value may also be affected by similar sales nearby, the property's size, location, neighborhood, condition, and more. So, if you're a buyer in a hot housing market where homes receive multiple offers and sell quickly, you may be willing to pay more to keep up with or outbid the competition.
In short: Appraised value and market value may be similar, but in some important ways the two can be very different.
Buyers who plan to obtain a mortgage for their new home will want to be cautious when offering much more than a home's likely appraised value. Mortgage lenders typically require a home appraisal before providing a mortgage for a purchase or refinance to ensure they're not extending a loan for more than a house is worth.
How is the value of a home actually determined?
There are specific elements that can influence what a professional appraiser and buyer would consider a home to be worth.
While some factors, like local and national economic conditions, are out of your control, others can be a result of home upgrades, such as a new roof or added bathroom.
Here's what every homeowner or homebuyer should know about how a home's value is determined:
1. Condition
While browsing real estate listings, you may notice a wide range of property conditions. Some homes are move-in ready now, while other properties may need a lot of TLC. This extra work can be costly and time-consuming, which is why a well-kept home may have a higher value than a property that needs maintenance.
For homeowners: Keeping up with necessary repairs and upgrades, such as adding new exterior paint, replacing an old fence, or re-staining the porch, will keep your home in good condition and help it retain or increase in value over time.
For homebuyers: Take notice of these conditions next time you tour a home, as a well-kept property may be less likely to require costly repairs after purchase.
2. Age
A Colonial or Victorian-era home may be Instagram-worthy, but older homes may require more upkeep than excited homebuyers may realize. Things like dated water or electrical systems, an older roof, or 20-year-old windows could reduce value. Older, well-maintained homes that have been regularly repaired and renovated can retain their value nicely.
To help an older home maintain its value, homeowners may want to consider upgrading outdated systems to newer models. While the appeal of a historic home can be irresistable, newer, eco-friendly HVAC system and energy-efficient windows can make living in an older home much more enjoyable
3. Size
Square footage is often a major factor in a home's value. A larger home with more livable space is typically worth more than a comparable smaller home within the same market.
Keep in mind that while adding square footage can boost property value, there may be a limit. Adding higher-than-average square footage for the neighborhood can make it difficult to find comparable homes (see #9 below), a major factor in determining property value. It's counter-intuitive, but remember that a house, no matter how nice, that stands out from other homes in the neighborhood may not receive the same valuation sellers may expect as if it was located in another market where houses are similar in size.
4. Location
One thing everybody's heard about property value is location, location, location. For example, a home's proximity to the center of the city can significantly impact a home's value. While many folks prefer a shorter commute or easy accessibility to nearby amenities, other location factors, such as noise and safety could affect the home's value, as well.
5. Historic property information
A home's sales history, which you can typically find online through a local property records search, can also affect property values. A quick sleuth online may uncover details like the history of the home's ownership, permits, zoning changes, property taxes, and more. Property tax increases — or lack of recent tax hikes — also may be meaningful indicators of higher tax bills in the future.
As a homebuyer, keep in mind that county property tax assessments vary state by state. Some states require assessment based on the property value each year, which increase or decrease depending on market conditions. Other states reassess taxes when the property changes hands in sale or after improvements are made. It's probably worth checking with your escrow officer or county assessor's office to be safe.
6. Neighborhood type
Aside from desirability as a place to live, a home's neighborhood has a significant influence on the property value. It's no surprise that good local school systems and low crime rates typically mean higher values, while better deals can be found in developing areas.. Nearby shopping, dining, entertainment, and parks are also appealing features to homebuyers looking for a walkable neighborhood or easy access to public transportation—but factors like these will generally suggest higher property values.
Buyers looking for a condo or co-op may also need to consider homeowner's association (HOA) fees and what they cover. Attractive community features like a pool, golf course, dog park, playground, or clubhouse could significantly boost the home's value.
7. Amenities
Home improvements, like a fenced-in backyard, home office, newer kitchen appliances, swimming pool, or a finished basement can help increase how much a home is worth.
Did you know that homeowners who add manufactured stone veneer to a home's exterior can expect to recoup 95.6% of the costs, whereas an upscale master suite addition may only return 51.6%?
It's worth doing a little research if you plan to make upgrades to boost your home's value — whether you live in the home now or after your home purchase is complete. Remodeling Magazine's annual Cost vs. Value report covers which projects pay off the most.
8. Housing market
Supply and demand, one of the primary drivers, can shift over time. The housing market affects property value, and it can change due to local, state, and federal influences, such as inflation or whether mortgage interest rates are favorable.
Some of the reasons for property value changes may include the average inventory of homes available to purchase in a given market, foreclosure rates, the supply of local jobs, the relationship to job markets within commuting distances, or regional growth or stagnation.
9. Comparable sales
Comparables, aka "comps," are similar homes nearby that recently sold. Homes considered comparable are typically around the same size and age with similar amenities, like the same number of bedrooms and bathrooms.
Dare to compare before submitting an offer on a home or when trying to determine your current home's value. Reviewing what comps sold for in the area can help you figure out how much a home may be worth in the current market.
10. New commercial businesses
Modern conveniences often mean higher property values. According to a recent study from ATTOM Data Solutions, proximity to Trader Joe's, ALDI, and Whole Foods positively affect home values. The average gross return on investment for home flipping is a whopping 52% nationwide in zip codes where these stores are located.
Bringing it all home: Why home value matters
Knowing the factors that increase and reduce a home's value can help you avoid paying more than a home is worth. Lenders also are unlikely to extend you a mortgage that exceeds a home's true value because the home will be used as collateral for the loan. So, if the home is worth less than the loan amount, the lender won't be able to recoup losses in the event you default on the mortgage. The same is true for a mortgage refinance.
An overpriced home could cause trouble for the seller, too. Homes that are priced too high could sit on the market for a long time without interested buyers. And if a buyer does make an offer, and the appraised value comes in significantly lower than the agreed-upon selling price, the bank could decline to provide the buyer a mortgage.
Whether you're looking for a new home or are curious about how much your home may be worth, speaking with a local real estate agent can be a great starting point.
Once you're ready to get started with your home purchase loan or mortgage refinance, Better Mortgage can help get you pre-approved in as little as three minutes.