As real estate prices peak, caution homebuyers against bidding too high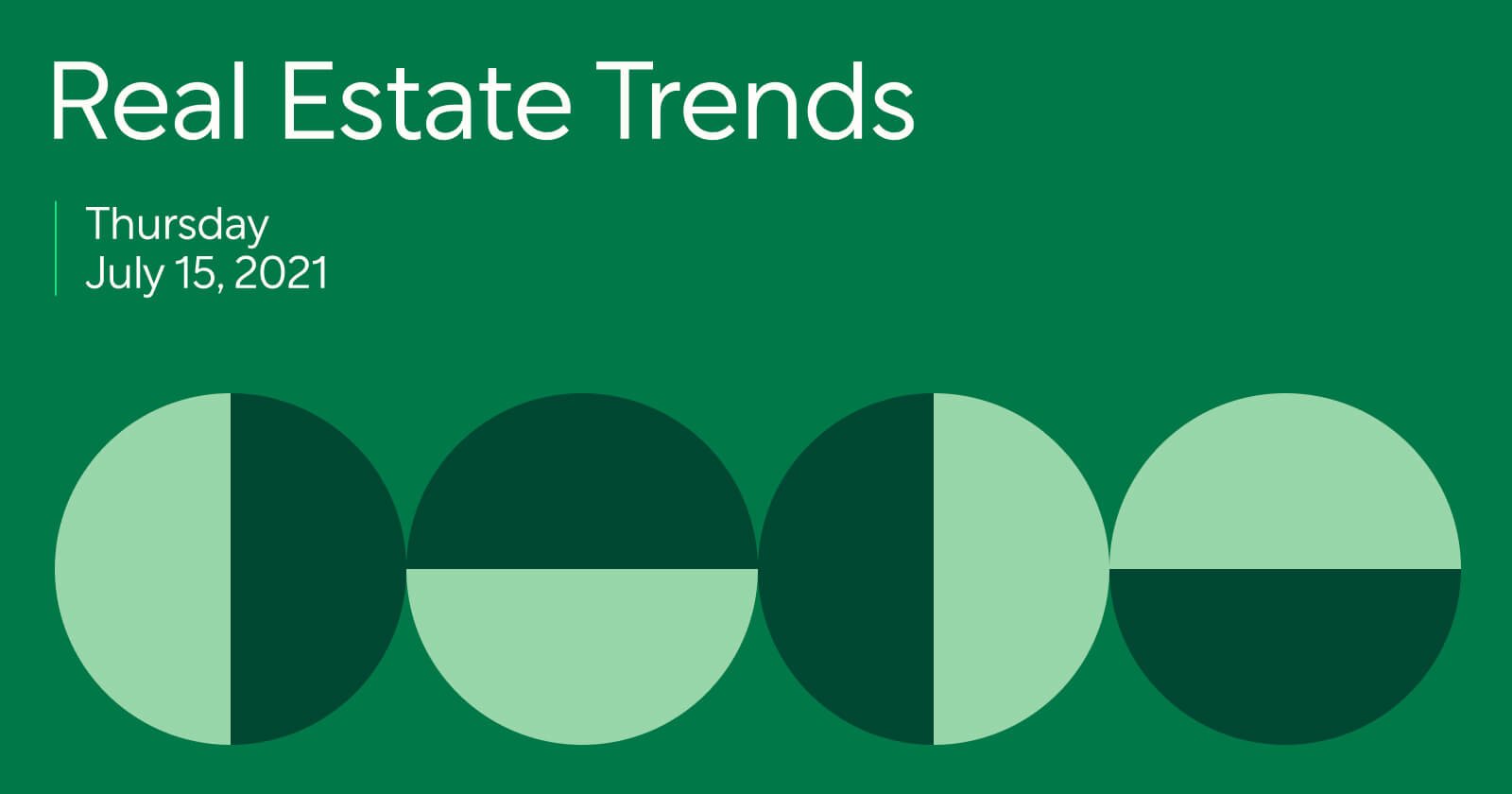 Here's a look at the latest developments in the real estate market.
Realtor.com reports that 29% of sellers will ask for more than they think their home is worth.
In May, Redin reported that "over half of homes sold above list price" for the first time ever.
Better is seeing 20% of appraisals on primary residence purchases come in below contract price.
As the summer buying season kicks into high gear, homes throughout the country continue to sell for above-asking prices. According to a recent report from Redfin, "more than 4500 homes in the Seattle area have sold for $100,000 above asking price in 2021, versus 400 during the same period last year." Redfin also reported in May that "over half of homes sold above list price for the first time on record." Home prices have risen 26% year-over-year to the median home-sale price of $377,200.
Better Real Estate Agent Joshua Lopez describes recent activity in the Dallas market: "I've typically seen between 8% and 12% above list price on average. It fluctuates but it's around that range," Lopez says. "Most of my clients are listening to my advice, and after doing comps, are coming in around 7-11% above list price on their offers. Over the past couple of months, I've also had more than a dozen buyers decide to hold off because of the market," Lopez adds.
Existing Home Sales Median Price, Percent Change Year-Over-Year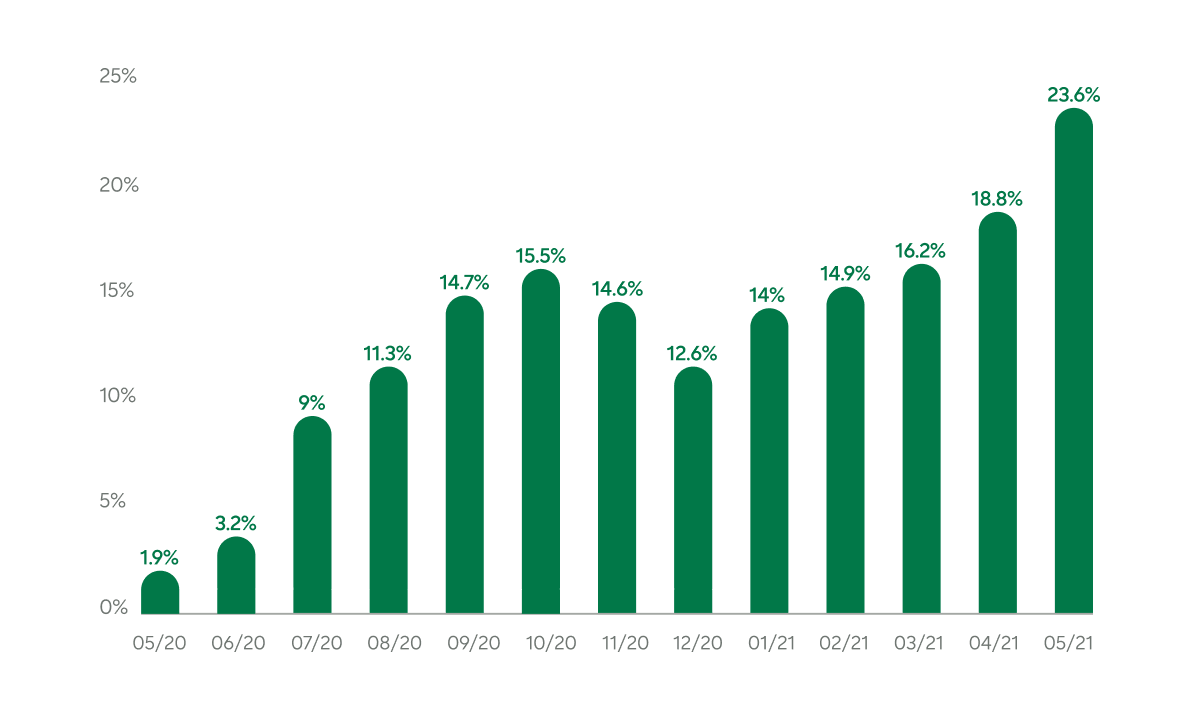 Source: National Association of Realtors
Given these trends, many buyers are frustrated and emotionally exhausted from making one unsuccessful bid after another. Advising clients to take a quick "summer vacation" from this process may offer key benefits: buyers can have a chance to recover from buyer fatigue, and agents can show that they're willing to prioritize a client's financial interests above their own.
Industry Trend
In the San Francisco Bay Area, a majority of homes are selling at above asking prices—but offering more money is not necessarily enough to guarantee a winning bid. According to CNN Business, buyers around the country are sweetening their offers with other incentives like all-cash deals, hard-to-get season sports tickets, and non-refundable earnest money. Given this news, it's not surprising that a recent Forbes story gives five reasons not to buy a home right now.
A recent survey by Realtor.com provides insights into real-time market conditions and seller expectations. Results indicate that 29% of sellers will ask for more than they think their home is worth, while 24% expect to get offers above the asking price.
The Wall Street Journal reported the S&P CoreLogic Case-Shiller National Home Price Index, which measures average home prices in major metropolitan areas across the nation, rose 14.6% in the year that ended in April, up from 13.3% annual rate the prior month. April marked the highest annual rate of price growth since the index began in 1987. And 51% of homes are selling for more than the asking price, a record high, according to new research data from the real estate brokerage Redfin. A year ago, 26% of homes were selling for above the asking price.
Percent Change in Sales From a Year Ago by Price Range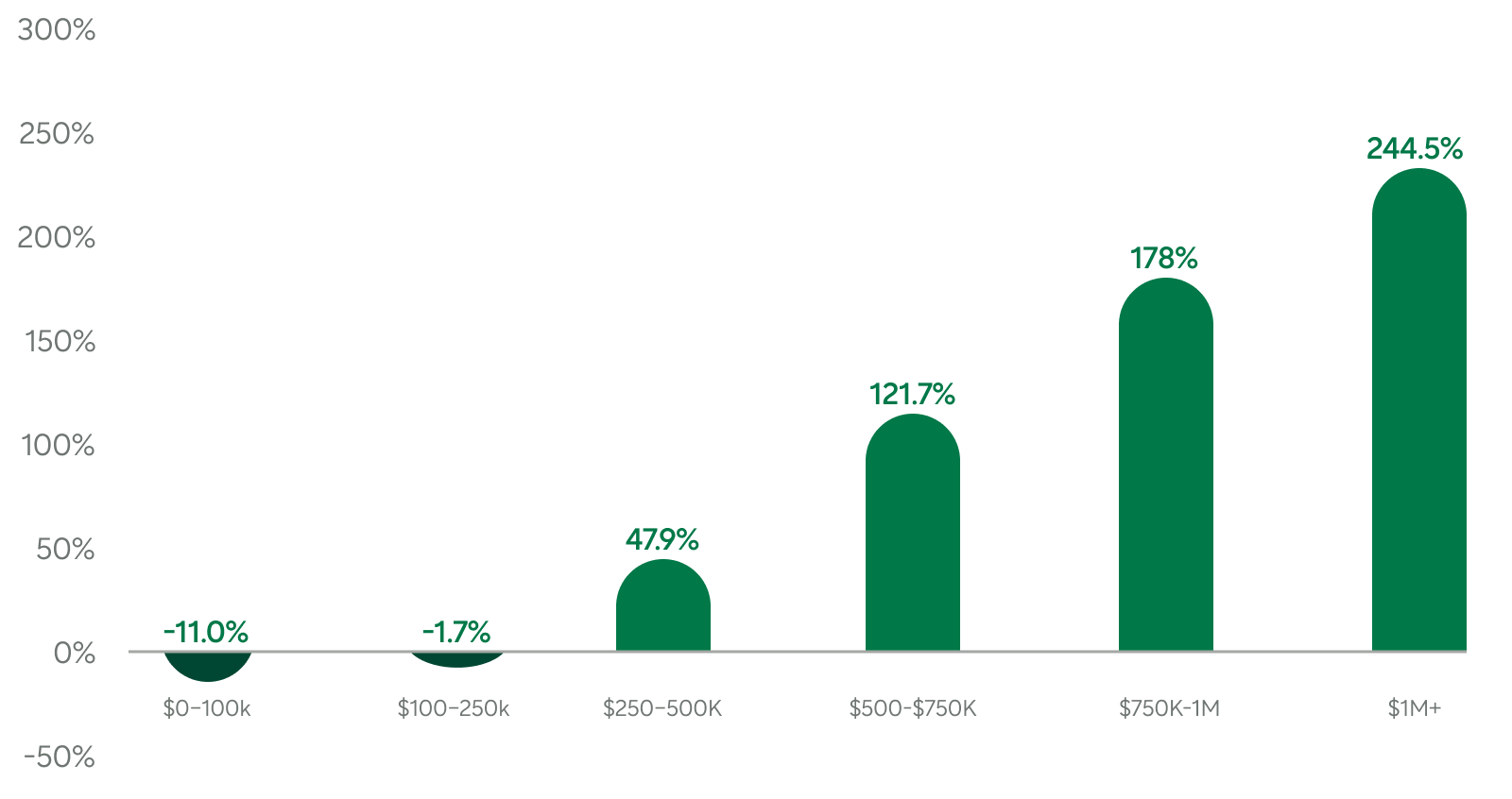 Source: National Association of Realtors
What we are seeing at Better Real Estate
"One house I showed had 42 offers,"says Gabrielle Ali, a Better Real Estate Agent in New Jersey, "My client made an offer $100,000 over asking that got rejected." Ali also reports that many of her clients are renters. "Due to these market conditions, many of them have decided to continue in their current lease and put a hold on their search for now," she says. "We decided it would be best to start looking again at the end of summer."
Both the Philadelphia suburbs and hot city neighborhoods are also enjoying above asking price offers. We're seeing 10 offers or more on most properties," says Better Real Estate Agent Jacqueline Talpa."I prepare buyers for the reality, and they understand it could take a few offers to get accepted. It is a game of strategy and I advise them how to win—I've got 10 offers accepted in 40 days."
The appraisal gap
The appraisal gap is commonplace in transactions today. When an appraisal comes in lower than the sales price, lenders expect buyers to make up the difference. Emanuel J Santa-Donato, VP Capital Markets at Better provides an update: "Yes, we are seeing 20% of appraisals on primary residence purchases come in below contract price. This is more than double from Q2 of last year."
In the last 90 days, Better Mortgage had 26% of total files with an appraisal gap. The average appraisal gap in the last 90 days was $42,275 per loan file. Some buyers may not be able to afford these appraisal gaps, which can vary depending on location.
"The commonality of appraisal gaps occurring is completely dependent on the specific market conditions for the location the property is in," says Troy Adams, Agent Experience Partner Manager at Better. "For instance, it is much more common to have appraisal gaps in Austin, Texas or San Diego, California than in rural areas since their markets and pace of listing price increases are very hot and fast. I would say you see this in about 10-30% of files in metropolitan areas right now. The gaps vary as well and I believe those numbers have increased in Q2."
The Fall buying season
Despite slight gains, mortgage rates should remain fairly low through the fall. Freddie Mac analysts expect mortgage rates to rise gradually in the second half of 2021 as the economy recovers and inflation increases. The 30-year fixed rate should reach 3.4% on average.
What real estate agents can do next
View the resources agents need to keep clients informed.
Schedule an in-person meeting with buyers and create a worksheet detailing all the unaccepted above-asking price offers they have made.
Explain why taking a summer vacation from the market makes sense.
Research local Fall market forecasts and share with buyers.