How long does a mortgage pre-approval last?
Published August 18, 2021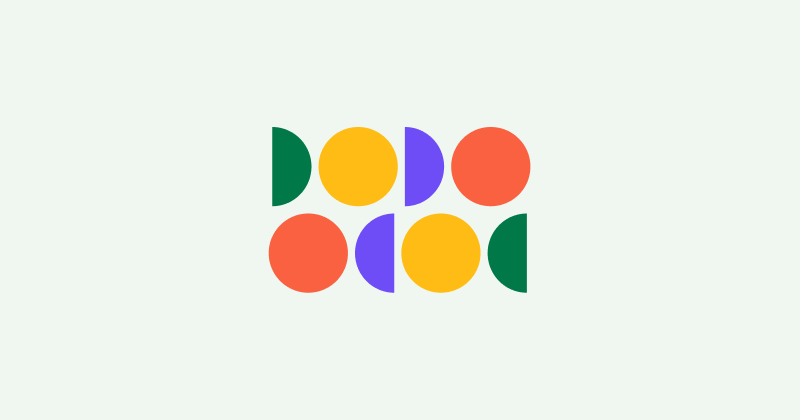 What You'll Learn
When you should get pre-approved for a mortgage
What's required to get pre-approved with a lender
Why pre-approval is a standard part of home buying
Whether you're buying a home for the first time or refinancing your mortgage, getting pre-approved is an essential part of the process. A pre-approval letter is an official document from a lender stating the amount of money you can borrow from them (assuming certain conditions are met) and the types of mortgages and loan terms available to you. Pre-approval doesn't last forever, so it's important to coordinate your home buying timeline and leverage the letter while it lasts.
Why do I need a pre-approval letter?
Getting pre-approved is the best way to get a sense of your homebuying or refinancing budget. Buyers that start shopping without getting pre-approved risk getting attached to homes they can't afford, bidding on homes outside their ideal price range, or completely losing out on a home they really want to another bidder with pre-approval already in their pocket. Here's why pre-approval is so important:
Have confidence in your budget. For buyers and refinancers, pre-approval is the best way to start understanding your mortgage options including loan amount and rates. This document is a guide for viewing properties in your price range so you don't waste time on homes you can't afford.
Be taken seriously by sellers and agents. Pre-approval letters signal to sellers that you've already been preliminarily vetted by a lender, which gives you a competitive edge when making an offer on a home. Showing this document to sellers indicates that you can secure funding for a mortgage.
Save time when financing or refinancing. A pre-approval can provide confidence in your ability to obtain financing, and give you an accurate estimate of purchase and refinance costs. You'll be able to hit the ground running when you find a home or a rate you want to commit to.
Does a mortgage pre-approval expire?
Lenders can't commit to pre-approving a mortgage for any borrower indefinitely, which is why pre-approvals have a shelf life. Personal financial circumstances can change over time, and lenders need to base their pre-approval estimates on up-to-date information. They do this by looking at your most recent time-sensitive documentation, like pay stubs, bank statements, and credit scores.
The process for getting pre-approved (outlined below) involves submitting a set of standard financial documents, but the specific requirements and expiration dates can vary from lender to lender. Most mortgage pre-approvals are valid for 30-90 days and then after this window ends, your pre-approval letter will expire. Keep in mind that some lenders do a hard credit check when evaluating your financial background, which can trigger a dip in your credit score.
Lenders are also required to re-verify your finances before finalizing your mortgage. The final loan amount of your mortgage will be determined by a more extensive review and underwriting process. If you know you want to buy a home or refinance your mortgage, you might want to hold off on major financial changes until after you've closed on the transaction. Avoiding big credit card purchases, changing jobs, and making any significant reductions to your savings or other major assets can help avoid last-minute surprises.
How long does a pre-approval letter last?
To determine how much money they might be willing to let you borrow, lenders need to take a look at your recent finances. They'll want to review your credit history as well as current debt, income, and any assets to get a sense of your ability to take on the financial obligation a mortgage creates. For traditional brick-and-mortar lenders, the process of issuing pre-approval can take days to turnaround. Working with a digital lender like Better Mortgage expedites the process dramatically, making it possible to get a basic pre-approval in as little as 3 minutes. Here's the kind of basic documentation most lenders will require when you apply for pre-approval:
Proof of residence
Social security number
Driver's license, passport or state-issued ID
Tax documents (last two years of federal income tax returns)
Proof of employment and proof of income (recent W-2 forms, paystubs, bank statements, etc.)
Using this financial snapshot, lenders can then issue a pre-approval letter estimating how much money they might be willing to give you and what kind of loan terms you could be eligible for based on their qualifying standards. Exploring pre-approval with multiple lenders lets you compare your options, including different loan amounts, terms, and rates. At this stage, you'll be able to see which lenders offer the most favorable financing options without having to commit.
Keep in mind that just because you get pre-approved for a certain amount of money doesn't mean you should plan to borrow that amount in full—only you can decide how much you're comfortable spending per month on your mortgage. A pre-approval letter will give you a lending threshold that can help shape your budget, but costs like property taxes, homeowner's insurance, and HOA fees can fluctuate from home to home. Make sure you understand the true affordability of your mortgage with every property you see.
When should I get pre-approved?
For many buyers, the ideal time to get pre-approved is right before they want to start shopping for a home, with the aim of finding, bidding, and closing on a home within that window. If you aren't able to find a home in that timeframe, you can technically get pre-approved more than once by connecting with your lender, updating your paperwork, and reapplying for a new letter. (At Better Mortgage, pre-approvals last for 90 days; after that, another soft credit pull and application are required to generate a new pre-approval letter.) However, if there have been any major changes in your financial situation, your updated pre-approval limit might also change.
Getting pre-approved even earlier in the home buying process also has benefits. For example, if there are any issues that might prevent you from qualifying for financing (errors on your credit score, additional paperwork requirements, etc.) you'll have more time to sort that out before you dive into shopping. In most cases, getting a pre-approval takes 1 to 3 days, but with a Better Mortgage online pre-approval you can start the process in as little as 3 minutes. While you'll still need to provide additional documentation to understand which loans you can qualify for, we'll help you begin buying or refinancing a home in just a few clicks.