More affordable homes are hitting the market
Published November 10, 2021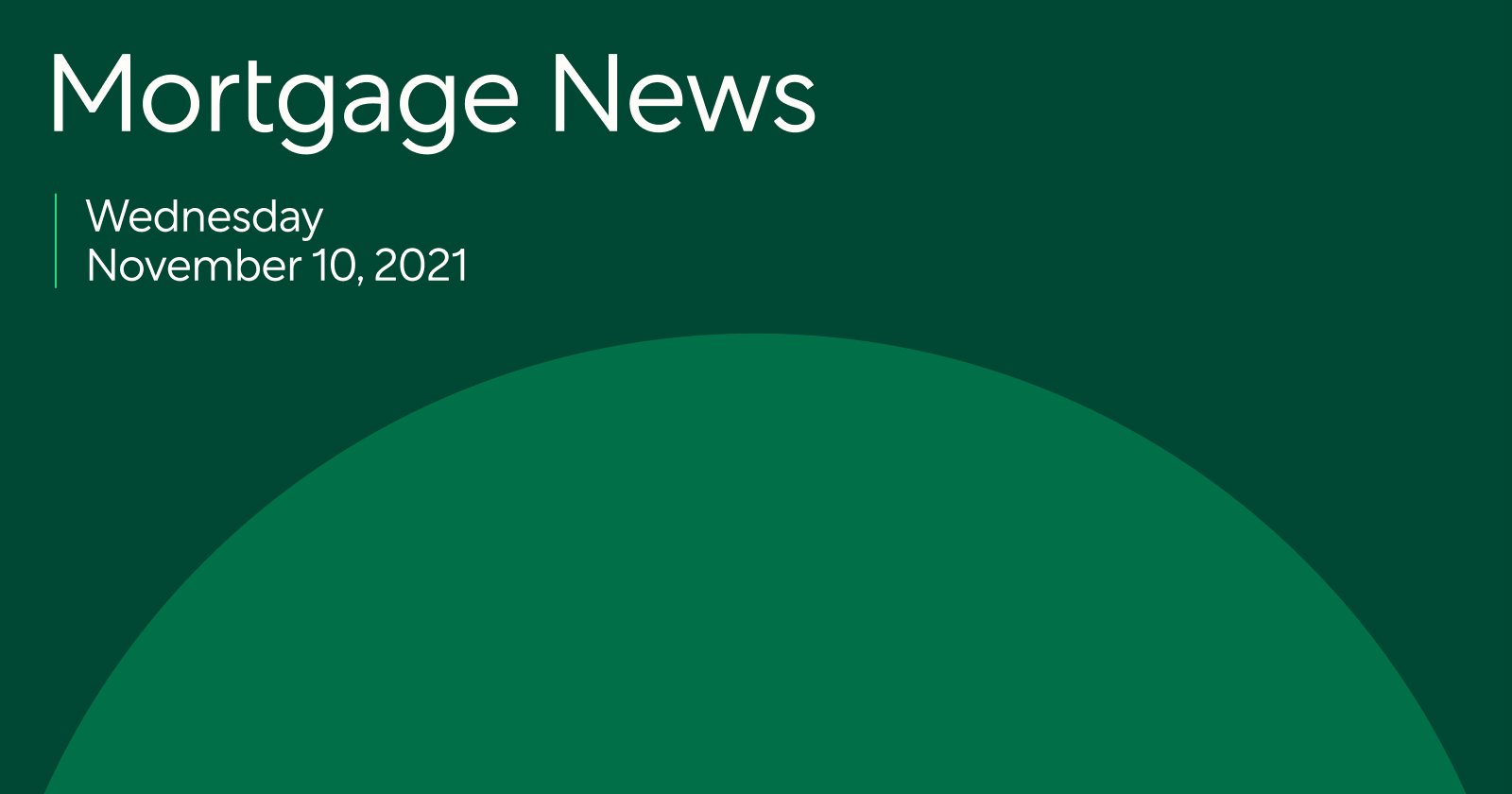 The market just got a record high boost of affordable listings
Housing inventory has been sitting at a historical low point for over a year, but a rush of affordable homes for sale should open up more options for homebuyers. A new report shows that the country's most affordable listings—those priced below 95% of others on the market—rose by 13% year-over-year in the last few months. That translates to about 78,000 affordable homes on the market.
The influx comes alongside the end of the government's pandemic relief program which allowed homeowners to pause their mortgage payments temporarily. In October, many forbearance plans came to an end, and some owners are likely listing their homes to regain financial stability.
While the surge of supply is great news, it's still not enough to offset the country's 5-million home supply gap created by decades of underproduction. Buyers should expect hot competition for these listings, and being prepared can help them get ahead.
If you're shopping for a home, it helps to get a clear understanding of what you can afford and what you'll need to provide at closing. Take a few minutes to get pre-approved for a detailed look at your mortgage options, with personalized rates and estimated payments. You'll also be connected with a licensed Home Advisor who can help guide you through the numbers and show you how to save.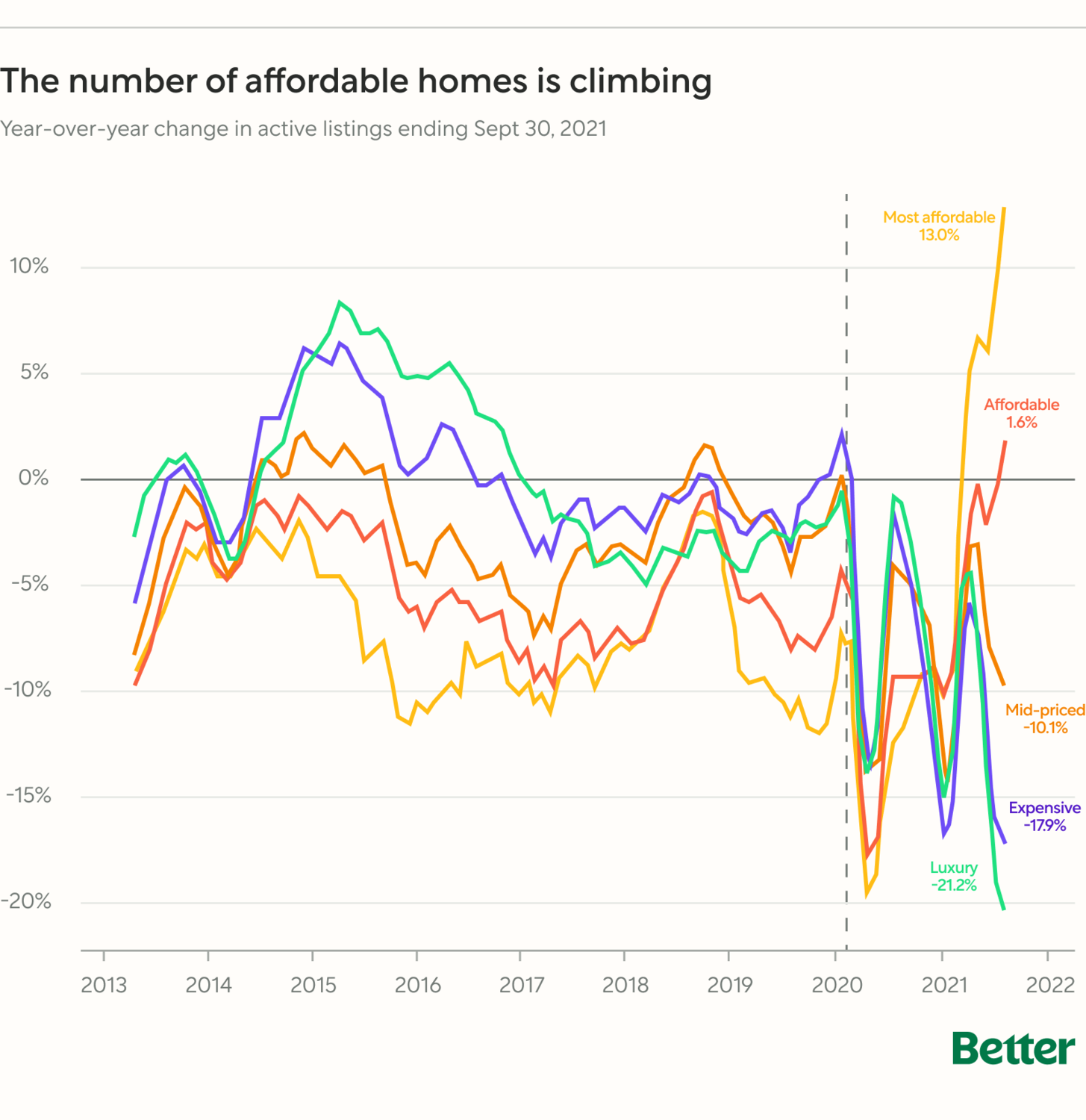 Source: Redfin analysis of MLS data
Refinancing should save homeowners $35B by the end of 2022
As many as 14 million homeowners around the country refinanced in the last year and a half, which collectively saved a total of $14 billion. That's now expected to rise to $35 billion by the end of 2022.
Rates may be rising from pandemic lows, but the time to save on a refinance isn't over. The 30-year fixed rate average dropped to 2.98% this week, just under the 3% threshold it's been hovering around since last summer. It's estimated that another 10 million homeowners could lower their mortgage rate by at least 0.75%. That could be enough to lower your monthly payment, consolidate debt, or provide cash to help with holiday shopping or home renovations.
Now is the time to get the ball rolling, as rates are expected to rise slowly through the rest of the year. See your rates with Better Mortgage to find out how much you could save, with zero obligations or impact to your credit score.
First time buying a home? Find out if you can save through one of these programs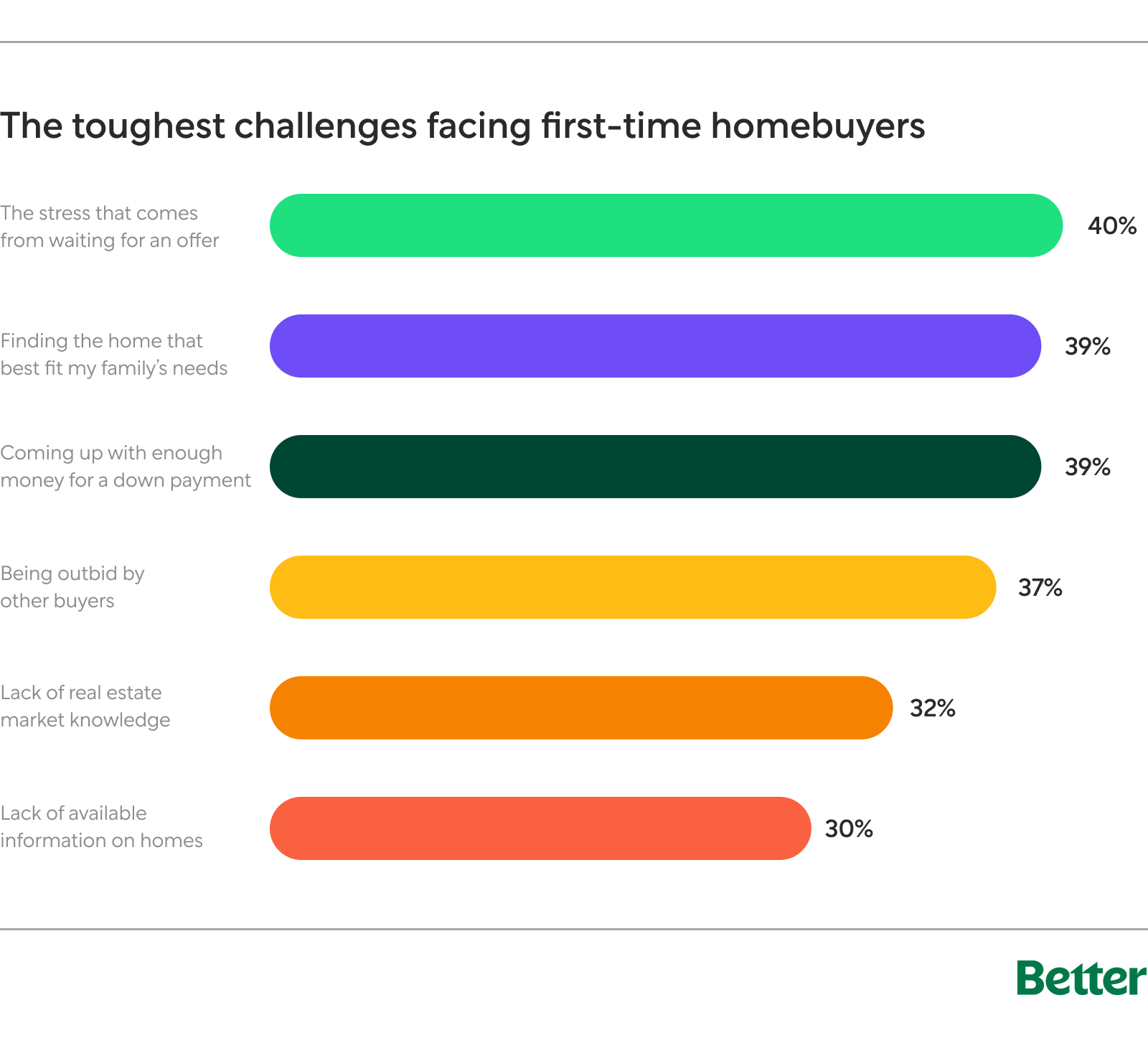 Source: Opendoor
Today's market is competitive for anyone, but first-time buyers have the extra challenge of saving up for a down payment, closing costs, and other homebuying costs without the help of existing home equity. It may be why 39% of first-time homebuyers say they had trouble coming up with a down payment, and 85% cited challenges at the offer stage.
Your down payment doesn't have to be a stumbling block on the way to homeownership. There are different types of loans available with different down payment options, ranging anywhere from 3% to 20%. You could explore the FHA loan or USDA loan, which offer more flexibility around credit history and debt than conventional loans. Follow our guide to exploring assistance programs, loans, and grants that can help you get more for your money as a first-time homebuyer.
Once the down payment is out of the way, the offer stage may hold challenges too. If you don't have enough to outbid competition, you can quadruple your chances of getting accepted by making your offer entirely in cash. With the Better Cash Offer program, you won't need to front the cash yourself. Better Real Estate will work with you to find a home you love, then lend you the cash to buy it. Learn more about the program to see if you qualify.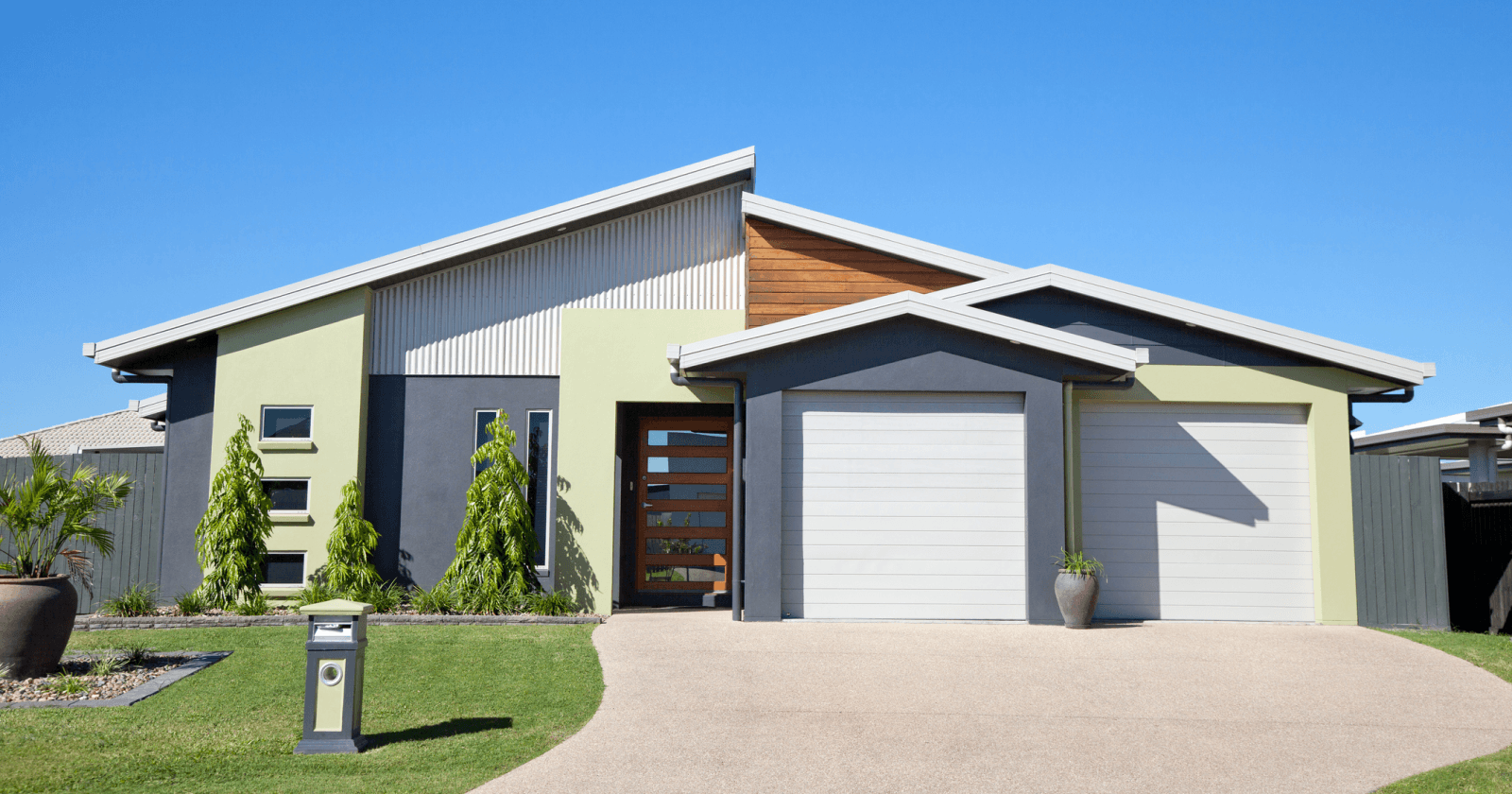 Considering a home loan?
Get your custom rates in minutes with Better Mortgage. Their team is here to keep you informed and on track from pre-approval to closing.