Big bank, local lender, or direct lender: how to choose a mortgage lender that works best for you
Published October 9, 2020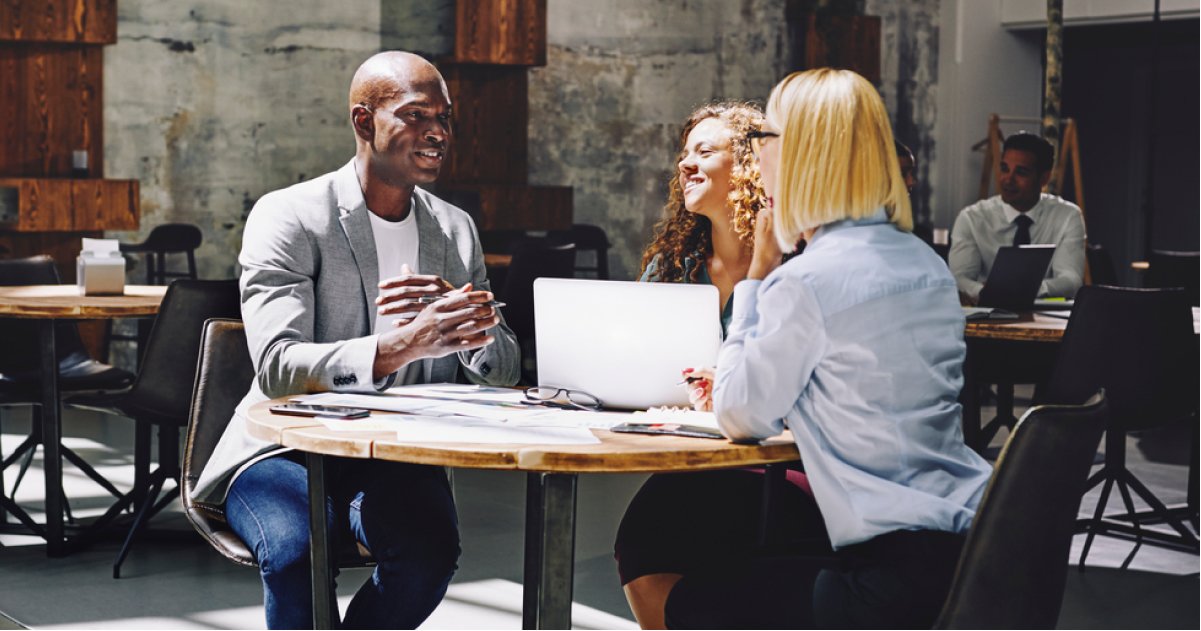 What You'll Learn
The differences between big banks, local lenders, and direct lenders
The pros and cons of each type of lender
How to figure out which type of lender will work best for you
When you're ready to buy or refinance a home, you face a choice between getting your mortgage through a big bank, a local lender, or a direct lender. Like all big financial decisions, there are benefits and considerations to weigh before making your choice.
Let's break down the differences between each, and help you weigh the pros and cons, so you can decide on the lender that works best for you.
The types of lenders
Big banks
Big banks do it all. They are the national chains that provide services like checking and savings, mortgages and bridge loans, insurance products, and many of them have investment banks that trade bonds and securities as well. Some global banks lend municipalities and international governments large sums of money for massive infrastructure investments. They're real movers and shakers, which means home loans don't always get the attention they deserve.
Local lenders
Local lenders are usually regional banks or credit unions. They may operate in a few states, or even just part of one. Rather than offering a large menu of products like a national bank, local lenders stick to the basics. You probably have a couple local lenders in your town with names like "Your Town Savings & Loan," and that's exactly what they do—savings and loans. These are the types of banks that give away a free toaster when you open a checking account.
Direct lenders
Direct lenders—a.k.a. digital lenders—are online providers such as Better Mortgage. Since we operate digitally, our home loans are available in most states, and our process is a streamlined version of the traditional mortgage process. With a digital lender you get near instant pre-approval, online dashboards to help you instantly upload documents, and the ability to digitally link bank accounts.
The pros and cons of each type of lender
Big banks
Pros:
Low mortgage rates: Due to their size and resources, big banks are often able to offer competitive mortgage rates.

Potential discounts: If you're already an existing bank customer, you may be able to score an even better deal. Some may offer discounts for bundling a mortgage with existing services.
Cons:
Tougher qualifying conditions: These banks have uniform requirements for all of their loan programs nationwide. As such, they will likely have stricter qualifying requirements than you may see with other lenders.

Your mortgage is one of many: Big banks are huge financial corporations, which means your mortgage won't make or break their business. As a result, their lenders may be less inclined to go out of their way to win your business, which can impact how much personal attention you get throughout the mortgage process.
Local lenders
Pros:
Opportunity for more personal assistance: Unlike a national bank or a direct lender, the big advantage of using local lenders is that they can offer more personal, face-to-face assistance with the mortgage process. Since you're part of a smaller community, each client counts.

They may provide more flexibility: Local mortgage lenders may be more flexible with their qualifying requirements than national lenders. If your financial situation is untraditional—for instance, if you're self employed or earn a varying income—less stringent guidelines may make it easier for you to become a homeowner or to refinance an existing mortgage.
Cons:
They're smaller operations: A local bank is more likely to operate on standard business hours, while national chains and online lenders often have the resources and personnel to service their clients' needs 24/7. You may have to take a day off from work or track down a fax machine to resolve certain issues.

Your interest rate might be slightly higher: Local lenders can't keep up with the same volume of business as large banks or direct lenders, but they often have similar operating costs. As a result, they may charge higher interest rates or lender fees to cover those costs.
Direct lenders
Pros:
Lower interest rates: Direct lenders don't have the same overhead costs as lenders with brick-and-mortar locations, so they're often able to pass on those savings to you in the form of lower APR, discounts, and may even waive commission and origination fees (Better Mortgage never has these btw).

Faster processing times: Proprietary technology and algorithms help direct lenders have faster processing times than their competitors. While getting a pre-approval can take up to a week with a traditional lender, a digital lender, like Better Mortgage, can approve you in as little as 3 minutes.
Cons:
Face-to-face meetings are not always possible: Much of the online mortgage process is self-directed, which means you need to go through the forms on your own and read the fine print. But, most online lenders provide tools and resources to help you through the process whenever it's convenient for you.

May not be able to accommodate complicated applications: Because there might not be anyone there to guide you through the application process, direct lenders may not be the best choice for borrowers with complex financial histories.
How to decide which type of lender is right for you
Ultimately, choosing the right lender for you is about assessing your comfort level. If you prefer an in-person experience, you may feel best going with a local lender who can give you personalized attention. If you already have a checking account and a credit card with a big bank, it might be better for you to have all your finances under one roof. However, if you're comfortable with applying for a loan online and want the process to happen on your schedule (plus you like the idea of cutting out unnecessary fees), then a direct lender may be your best option.
Go with Better Mortgage
Here's why Better Mortgage is your best bet for a direct lending experience:
At Better Mortgage, our 100% online mortgage process means you can log in 24/7 to see your loan status. Although our process is digital, our Loan Consultants and Underwriters are available to provide as much assistance as needed. We even give you updates on your loan and expected timeline by email, phone, or text—whatever works best for you.
Plus, with Better Mortgage, you get:
Competitive rates: We've ditched commissions, developed relationships with a range of reputable investors, and streamlined clunky processes—all so we can pass the savings on to you.

No unnecessary fees: With most mortgage lenders, closing costs are full of unnecessary fees. Better Mortgage does not charge loan officer commissions, application fees, or underwriting fees. This saves you money, both at closing and over the life of your loan.

Low third-party fees: We've set up our own appraisal panels in many competitive markets with an average turnaround time of 5 days. When "surge pricing" is necessary to complete an appraisal even faster (anywhere from $550–$1,500 for a 2, 3, or 5-day turnaround time), we absorb those costs to make sure you'll never be charged more than $550. If your appraisal ends up costing less than $550, we'll refund you the difference at closing.
Want to see how powerful a digital home loan from Better Mortgage can be? Start with a pre-approval. You can see rates in as little as 3 minutes.