Winning a bid on a house: Why cash offers are better
Published August 16, 2021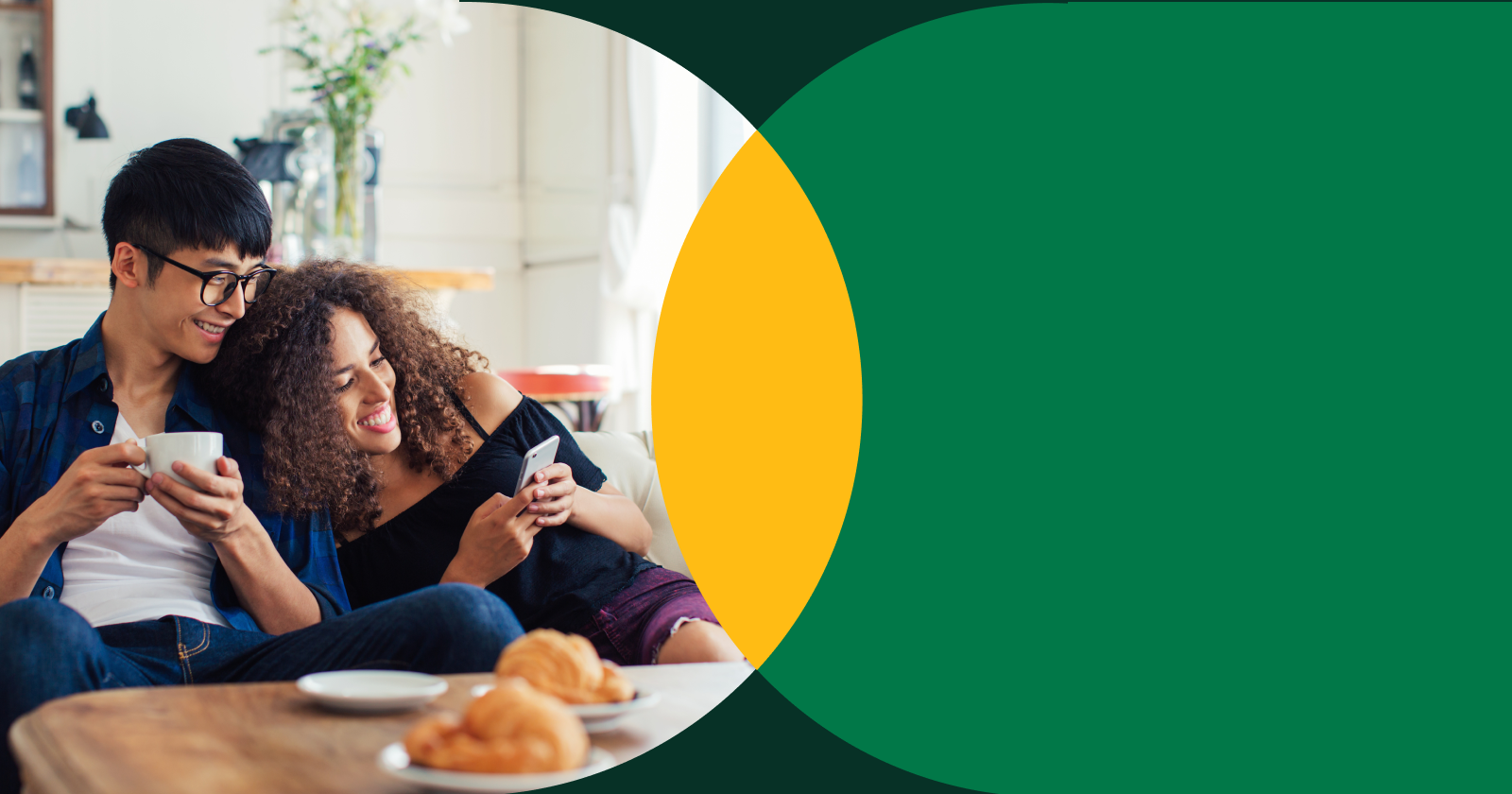 What You'll Learn
Strategies for getting an offer accepted in a competitive market
What an all-cash offer is and what it means for buyers and sellers
How to make an all-cash offer without actually having tons of cash
For many home buyers, navigating a hot housing market can be daunting. When inventory is low, bidding becomes more competitive and sellers start looking for offers that contain the most favorable terms. Cash can help you stand out from the crowd—according to a recent report, all-cash offers nearly 4x your chance of winning a bidding war. Check out the benefits of all-cash offers and learn how you can make this bidding strategy work to your advantage even if you don't have a lot of cash at your disposal.
What is a cash offer on a house?
In a competitive market, sellers often receive multiple bids from prospective home buyers. A majority of these offers will need to be financed with a mortgage, meaning the buyer is borrowing money from a lender to pay the seller. Because home loans require extensive underwriting and processing, these sales take more time to close (although you could close 10 days faster than the industry average when you work with Better Mortgage.) There's also a chance that delays or unforeseen issues on the buyer's side might cause the transaction to fall through, meaning the offer could evaporate and leave the seller back at square one.
An all-cash offer can occur when the buyer has the ability to purchase a home without taking out a mortgage. All-cash offers are very appealing to sellers because they tend to close faster and there are fewer risks than with mortgage-contingent offers, which are vulnerable to delays and denials. Cash offers might seem like something that only the uber-wealthy can afford, but they're more common than you might think—particularly in hot markets, where buyers may be able to leverage money from the sale of another home, savings accounts, or gift funds.


How to bid on a house with a cash offer
The process for making an all-cash offer differs slightly from the process of making a traditional mortgage-contingent offer. First and most obviously, all-cash buyers don't need to work with a mortgage lender to purchase a home. That means there's no need to calculate or budget for monthly mortgage payments, so all the typical prep work of getting pre-approved and figuring out how much house you can afford goes out the window. You'll simply make the offer and, if it gets accepted, go under contract. Keep in mind that you'll still have to show proof of financial credibility, like a valid recent bank statement, but the documentation requirements are much less extensive. Consolidating the funds into a single account can help streamline this process.
Because all-cash buyers don't need a mortgage, they do avoid some key lending costs like interest. However, other expenses like property taxes, HOA fees, and homeowner's insurance will still need to be accounted for, so keep those top of mind when planning out the transaction. Title and escrow services will also need to be secured for the actual transfer of ownership and closing. Because there's no lender involved, an appraisal isn't required in all-cash transactions.
No matter what kind of offer you make on a home, working with a real estate agent during the bidding process always has benefits. Agents can help you determine your ideal offer number (which should be partially informed by comparable sales prices in the area), draw up and submit your offer details (including a proposed closing date and inspection contingencies), and negotiate with the seller. If you're worried about the cost, remember that sellers pay for an agent's fees so there's no downside to leveraging this expertise. When everything is finalized, the funds for an all-cash transaction are typically transferred with a cashier's check or electronically.
See how more homebuyers used the Better Cash Offer to make their winning bids.
Pros and cons of an all-cash offer
The advantages and disadvantages to all-cash offers depend on which side of the closing table you're sitting on; in other words, sellers and buyers will have different perspectives on the potential risks and benefits. Here's a breakdown on the key considerations for both parties:
| Buyer Pros | Seller Pros |
| --- | --- |
| Improve your chances of winning the bid. As a buyer, making an all-cash offer could give you a significant leg up on the competition. | Experience a faster closing timeline. Skip the waiting and wondering; an all-cash offer will get you to the closing table faster. |
| Increase seller confidence in your offer. Knowing that you won't need a mortgage to fund the purchase of a home tends to give sellers more confidence in your offer, and signals to them that closing will be faster and more secure. | Mitigate underwriting and financing risks. Because there isn't a mortgage lender involved, there's no risk of the buyer's financing getting delayed or denied; you'll have more peace of mind that the transaction will go through as expected. |
| Gain more negotiating power. All-cash offers may give buyers more power. You may be able to snag a house for less than asking-price, as buyers are more willing to negotiate when cash is on the table. | Reduce contingencies. All-cash offers don't require an appraisal because there's no lender involved. You can typically avoid this and other contingencies that might cost money or delay the process. |
| Buyer Cons | Seller Cons |
| --- | --- |
| Limit your liquidity. Unless you have extensive wealth reserves, an all-cash offer will most likely drain your liquid capital. You'll have less cash on-hand for emergencies. | Risk a below-asking bid. Because all-cash offers are so attractive to sellers, buyers might take the opportunity to negotiate the sale price down below asking. |
Why sellers are more likely to accept cash offers
Sellers prefer cash offers, and it's easy to understand why. All-cash transactions tend to close faster because they don't have to go through the mortgage underwriting process. On top of that, all-cash offers are not contingent on a home sale, appraisal, or mortgage, which means the seller doesn't have to worry about your offer falling through depending on the outcome of any of those processes.
Having said that, an all-cash offer isn't the only way to stand out from the crowd. Buyers can make offers more attractive by offering above-asking price, waiving the appraisal contingency, or adding an escalation clause. Each of these strategies comes with a different set of risks, and you should take that into consideration when preparing your offer. However, in a seller's market, all-cash offers will typically win out.
How a Better Cash Offer can help you get home
For many buyers, setting aside enough money for a substantial down payment can be daunting—let alone coming up with enough to fund an entire home purchase. Luckily, Better's Cash Offer program could help you sweeten your offer. This program was created to help buyers get all the advantages of a cash purchase, without actually needing all that cash. Here's a quick benefits breakdown for two buyer scenarios:
| For buyers looking to purchase a home | For buyers looking to sell one home and purchase another |
| --- | --- |
| 4x more likely to win your offer | No home sale contingency |
| Reduced contingencies | Only move once |
| Win with a lower bid | Buy first even if down payment cash is tied up in your current home |
In both situations, Better Real Estate buys the home on your behalf so you can move in right away while you set up your mortgage with a lender*. It's at a lower cost if you work with both Better Real Estate and Better Mortgage, plus you'll be eligible for discounts on closing costs.**
If you've really fallen in love with a particular home and have concerns about competing with other bids, an all-cash offer could be a great way to get the seller's attention. Get connected with a Better Real Estate Agent to get started.
* See Better Cash Offer terms and conditions.