Need a refinance appraisal? Here's what to expect
Published December 21, 2021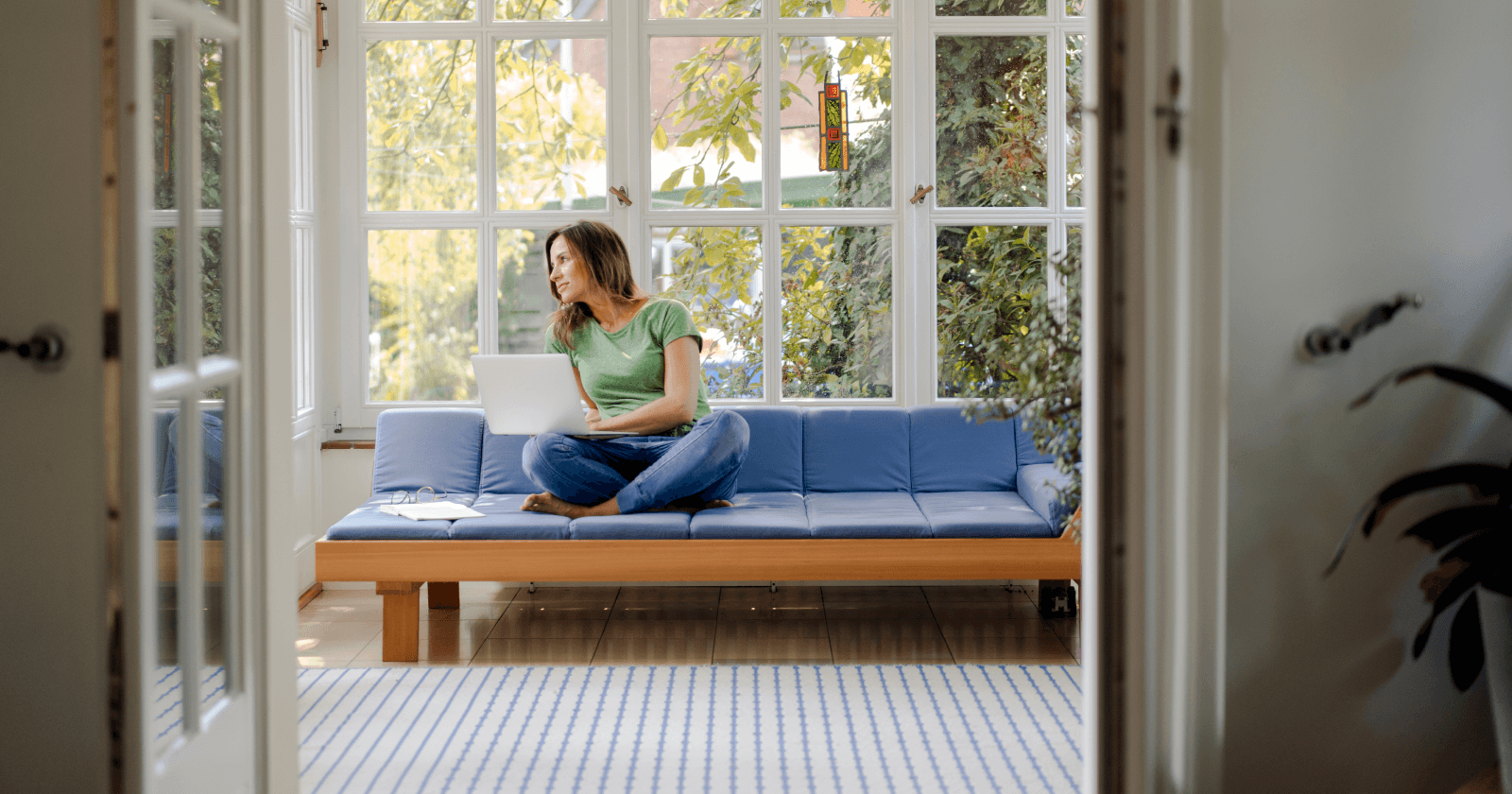 What You'll Learn
Why your lender will likely require you to get an appraisal before approving your refinance.
How the refinance appraisal process works (Hint: it's very similar to the appraisal process you went through to buy your home.)
The appraised value your home should have for a smooth refinancing transaction
There are plenty of reasons to refinance. Locking in a more favorable interest rate or changing your loan terms can translate to significant savings over the life of your mortgage. Tapping into your home equity (the difference between what you owe on your mortgage and what your home is currently worth) can be an effective way to access cash.
If you decide refinancing is right for you, there are parts of the process that will be similar to when you originally financed your home. You'll need to get pre-approved and share some financial documentation with your lender to get started. You'll also probably need an appraisal of your property. Let's take a look at how the refinance appraisal process works, and what the results can mean for your loan approval.
What is a home appraisal for a refinance?
Remember when you first became a homeowner? Before getting approved for your original mortgage, you probably needed a home appraisal to professionally assess your property's fair market value. Knowing the fair market value of a property ensures that you aren't paying more than a home is worth.
A refinance appraisal is essentially the same type of evaluation. During this process, an appraiser will conduct a physical walk-through of your home, as well as research into other nearby properties that are comparable in size and condition.
How does a refinance appraisal work?
In most cases, an appraiser will visit your home and thoroughly inspect the property—inside and out. They'll review each room, assess the condition of the building, make note of any features, and take lots of pictures. Generally, the visit will take less than an hour.
Do I need an appraisal to refinance?
If you only want to change your interest rate or loan term, you may qualify for a no-appraisal refinance option such as the FHA Streamline, USDA Streamline, and Veterans Association Interest Rate Reduction Refinance Loan (VA IRRRL). To take advantage of any of these no-appraisal refinance programs, the mortgage you're refinancing must be an existing FHA, USDA, or VA loan.
In most other cases, you'll need an appraisal to refinance your home — especially if you're doing a cash-out refinance or you're refinancing to a different type of mortgage. Your lender will likely require an appraisal because they need to know that the home they're financing is worth at least as much as you're borrowing. That way, in the event you default on your loan, your lender can recoup their losses if they have to foreclose and resell the home.
If you plan to do a cash-out refinance (where you borrow more than your mortgage amount and use the extra cash to fund other projects), then the amount of equity you have in your home will determine how much money you can take away from the transaction. Again, your home equity is your home's market value less what you owe.
Check out our refinance calculator to see how much you can save by refinancing.
What do appraisers look for in a refinance?
During your refinance home appraisal, your appraiser may evaluate any of the following:
Total square footage (larger homes typically appraise at a higher value)
Number of bedrooms (more rooms will likely increase the value of your home)
Floorplan (desirable and in-demand vs. outdated and in need of a makeover)
Overall condition of the exterior (are the roof, foundation, and yard of your home in need of repair?)
Overall condition of the interior (are major appliances and HVAC systems new or in need of updates?)
Quality of the construction materials (builder grade vs. high-end)
The appraiser will also determine:
Whether the home has been properly maintained (outstanding repairs will likely lower the value)
Whether any upgrades you've made to the home have increased the value of the property (and if they comply with local building codes)
If someone can live in the home comfortably and safely (if not, expect a lower appraisal)
Once the appraiser has a good grasp on the condition of your home, they'll also consider the following factors:
Recent sale prices of similar properties near you (and how your place compares in terms of condition and features)
Potential pros of the neighborhood (such as competitive schools, commutability, and other amenities)
Potential cons of the neighborhood (including crime rate, busy streets, etc.)
Factoring in all of the above, the appraiser will determine how much your home would likely sell for if you listed it on that date. That amount is your appraised value.
What is the home appraisal cost for a refinance?
The overall cost of your refinance is influenced by several factors including the appraisal. Typically, appraisals run between $300 to $600, and if you have a larger home or live in a higher-cost area you might pay closer to the top of that range.
If you don't want to pay for your home appraisal upfront, you have a couple options. Some closing costs, such as your home appraisal fee, can be rolled into the principal of your new mortgage. Alternatively, you can use lender credits to absorb the upfront cost (in exchange for a slightly higher interest rate.)
What if my refinance appraisal is higher than expected?
Getting a higher refinance appraisal than you expected means that your home is worth more than you thought—a serious advantage when refinancing. That extra equity may get you a better interest rate on your new mortgage, help you avoid private mortgage insurance if your loan-to-value ratio is less than 80%, or give you access to more money in a cash-out refinance.
What if my appraisal comes back lower for my refinance?
If your refinance appraisal comes in lower than you expected, it can throw a wrench in your plans. But don't panic yet—you have options.
First, look over your appraisal report. Did the appraiser get everything right? Miss anything? Cite comparable homes that aren't really comparable? If you spot a legitimate error, submit it in writing to your lender for review and you may be able to successfully contest the accuracy of the appraisal.
If that doesn't help, ask your lender if you can get another appraisal. While it would be an additional hit to your budget, that second opinion could come back with more favorable results.
Ultimately, the impact of a low appraisal depends on your objectives for the refinance. If you were hoping to pocket some money from a cash-out refinance, your lender might not be willing to give you the same amount for a home that appraises low.
If the results of the refinance appraisal reduce your equity in the home to less than 20%, you could end up with some unexpected costs (such as private mortgage insurance) tacked onto the terms of your new loan that may undermine the potential savings of refinancing in the first place.
Low appraisals can also jeopardize your eligibility for a competitive interest rate. If that happens, you may need to postpone the transaction until you've built up more equity in your home to qualify for more favorable rates.
See how much you can save by refinancing
If you like the savings you see in our refinance calculator, get pre-approved with Better Mortgage in as little as 3 minutes.