Finding Home: Dan and Louise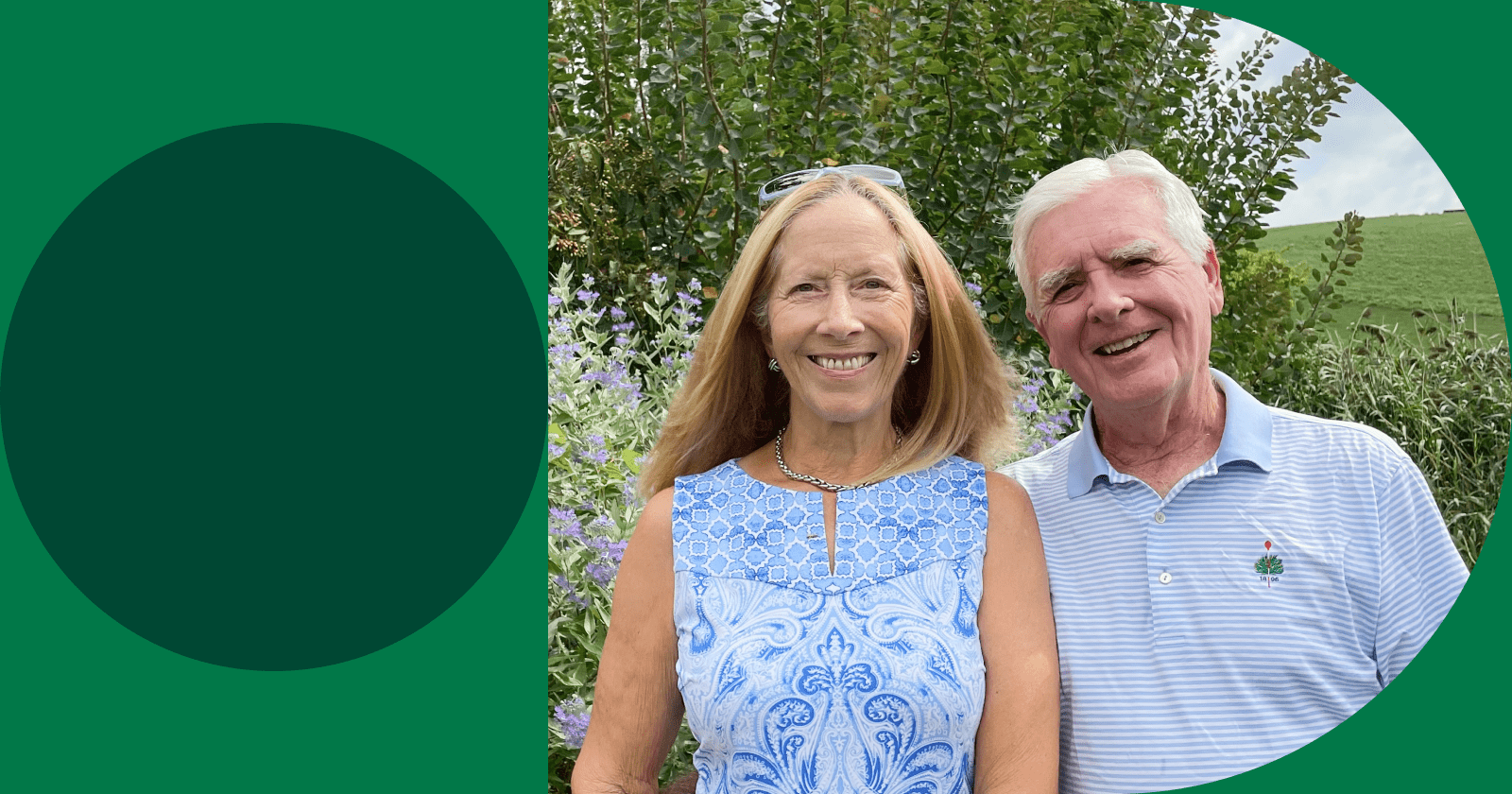 Homebuyer highlights
Retirees Dan and Louise had been renting for some time, but missed being homeowners
At first they weren't sure whether they could get a mortgage with a fixed income
The couple got pre-approved online and started a fresh chapter in south Florida
While the majority of Americans live in or around their hometown, Dan and Louise have never been afraid to pick up and go. Over the course of their 40 year marriage they've lived in all four corners of the country. Homeownership is old hat for them (they've bought and sold about 6 homes together) but in recent years they've been renting. In some ways, it was simpler—after all, renters don't have to deal with many of the headaches that can come with owning a home.
But during the pandemic, cabin fever set in. They wanted a change of scenery. Naples, Florida was calling their name. A popular location for retirees, the gated suburbs of sunny Florida are ideal for active residents. They were excited by the amenities like tennis courts, golf courses, and swimming pools. To make things even more appealing, their daughter had a house down there that wasn't being used. So they decided to head south.
"We'd never been in a community like this with all these old people playing bocce," Louise says, laughing. "We don't think of ourselves as old, but we're old."

Somewhere during the course of that trip, a funny thing happened: they realized they didn't want to leave. 
They loved the neighborhood, the people, and the lifestyle.
 But more than the perks the area offered, they got excited about the idea of being homeowners again—especially Dan, who has always been handy and missed having a garage full of tools. "There's an emotional joy and pride that goes with owning that I don't feel when I rent...I had missed that connection."
Like many people their age, they've been trying to downsize for years. "But we still have our storage units full of things that you think your kids will want." If they bought a home, they would be able to reunite with boxes and boxes of belongings: everything from furniture to art to a baby grand piano. "It was Weez's grandpa's," Dan explains. There's real reverence for heirlooms like this.

The longer they stayed, the more tempting the idea of permanently relocating became. But there were so many potential bumps in the road. For starters, real estate inventory was limited in the area and they didn't know if any of this would be financially possible.
Many retirees live on income that's drawn from a mix of savings accounts, pension money, and government benefit payouts. Getting a mortgage on a fixed retirement income can be challenging in the best of times, but adding a global pandemic into the mix really maximized their uncertainty. Then one Saturday night, Louise quietly logged onto Better.com "just to see" if they could even qualify for a loan.
When they got pre-approved, Louise thought, "I must have done the numbers wrong. But I'm telling Dan and we're all excited…but we still thought, we have to be realistic, it might not work."
"I was never ever good at doing this financial mumbo-jumbo," says Dan. "Even when we were getting regular mortgages, it was always some banker...but you never knew what was going on. With Better Mortgage, there was this confidence they gave you, and they divided it up with—"
"—the tasks!" 

Louise interrupts him excitedly.
"The tasks!" he says again, nodding his head. They're referring to the list of digital to-dos that Better Mortgage assigns borrowers through their online accounts. Broken out into clear, actionable steps, these tasks are meant to guide people through the lending process, from pre-approval to closing day.
Despite being the more tech-savvy of the two, Louise confesses there was a bit of a learning curve when it came to uploading documents and understanding file formats. But the tasks always kept her on track. And when she did hit a roadblock, she leaned on real people for help—like their loan consultant. "An angel," Louise says reverently. Dan confirms this assessment. "She adopted us. When we were stumbling, she was there to pick up the slack."
It was this combination of digital and analog support that helped them navigate the mortgage process. They kept their ear to the ground for a home, and when something came on the market not too far from their block they pounced. Just like that, they were homeowners again against all odds.
Ultimately, their financial advice comes down to the human touch. "This is gonna sound totally weird," Dan says. "But it's a people thing. Let go of being embarrassed, let go of your fears. Reach out and let folks help you."
---
Interested in finding your own home? We're here to help.
Bret Lawrence is a senior copywriter at Better, where she writes about the ins and outs of home financing. Her work also explores the human side of homeownership—the people, places, and perspectives beyond the paperwork. She lives in Queens, NY with her wife and their dog, Banjo.
Real customers have been paid for their time. © 2021 Better Holdco, Inc. and/or its affiliates. Better is a family of companies. Better Mortgage Corporation provides home loans; Better Real Estate, LLC provides real estate services; Better Cover, LLC provides homeowners insurance policies; and Better Settlement Services provides title insurance services. All rights reserved. Better Mortgage Corporation is a direct lender. NMLS #330511. Loans made or arranged pursuant to a California Finance Lenders Law License. Not available in all states. Equal Housing Lender. www.NMLSConsumerAccess.org. Better Real Estate, LLC dba BRE, Better Home Services, BRE Services, LLC and Better Real Estate is a licensed real estate brokerage. A full listing of Better Real Estate, LLC's license numbers may be found at https://better.com/with/better-realestate-license. Equal Housing Opportunity. *Better Cash Offer is offered by Better Real Estate. Terms and Conditions apply.