First time homebuyer down payment ins and outs
Published November 17, 2021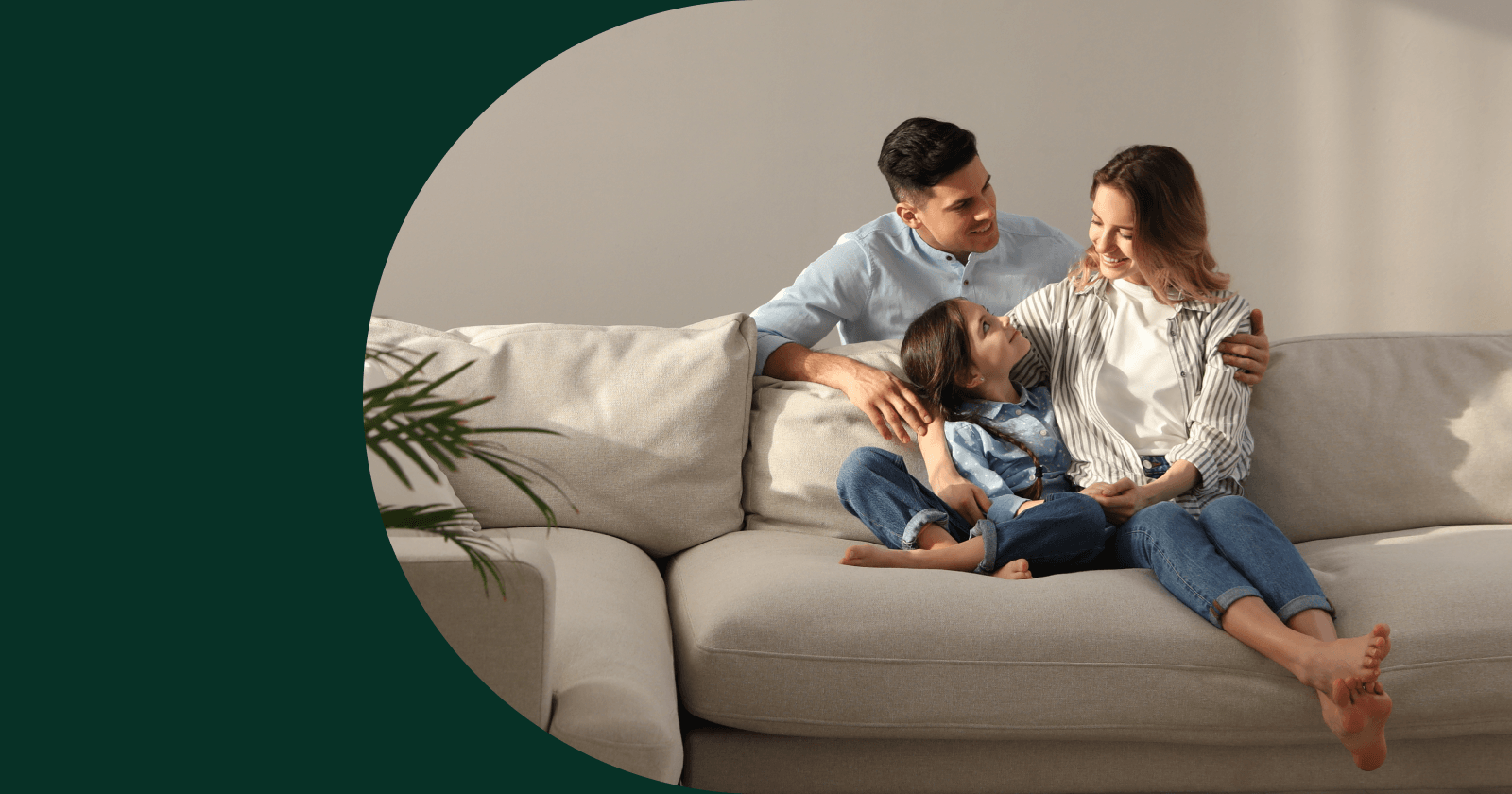 What You'll Learn
Average down payment amounts for first time homebuyers
How to determine your down payment budget
How your down payment can affect your overall mortgage costs
When you don't have the savings to buy a home with cash, you'll need to get a mortgage and make a down payment. The size of the down payment you'll want to make can depend on your finances, mortgage, and comfort level. If this is your first time thinking about the down payment, you might be wondering what to give up to save. Is it "no food delivery for a year" or more like, "give up everything you love?"
Here we'll explain everything you need to know, take you through some real-world scenarios, and show you how to make a budget. So you can prepare for the down payment you need without giving up your Friday night takeout—or everything else you enjoy.
What is the average down payment on a house for a first time buyer?
While you may have heard that you need a 20% down payment to buy a home, these days, it's not a requirement. In 2020, the average down payment on a home was around 12% of the purchase price. On a $300,000 home this works out to $36,000.
If we only look at first time homebuyers, down payments are considerably less, with the average at just 7% of the home purchase price. If even that sounds high, some types of mortgage loans allow down payments as low as 3% of the sales price—and in some cases nothing at all.
How to decide what size down payment to make
The option to put less than 20% down helps make homeownership more attainable for homebuyers. But it may mean a slightly higher interest rate, and you may have to pay private mortgage insurance (PMI).
When people borrow more than 80% of a home's property value, lenders face a greater financial risk. So when borrowers make smaller down payments lenders tend to offer higher interest rates and require PMI. While no one likes added costs, many people believe the opportunity to buy a home earlier can outweigh the slight increase in monthly mortgage payments. In fact, 75% of first time buyers choose to put down less than 20%.
The good news is some loans automatically remove PMI from your monthly mortgage payments once your home equity reaches 22%. Home equity is the value of your home minus your mortgage balance, and your monthly mortgage payments steadily increase your home equity over time. (If you ask, some lenders will remove PMI when your home equity reaches 20%.) Your home equity may also go up if property values in your area increase. A new home appraisal will show if your home equity has grown enough to get PMI removed.
Ultimately, the right amount to put down depends on your budget and real estate goals. If you have plenty of savings and want a lower monthly payment, a higher down payment may be the right choice. On the other hand, if your savings are modest, a lower down payment may give you the chance to buy a home now.
How to budget for a down payment
To determine an ongoing payment you can comfortably afford, your monthly mortgage payments should not exceed 28% of your gross monthly income. That should leave you with enough to cover your existing bills and expenses.
Once you have your ideal monthly payment in mind, enter the amount into a mortgage calculator and start experimenting to see what numbers will help you get a home in your desired price range. For example, if you want to look at homes around $300,000, play around with the mortgage calculator to see what down payment will help you hit your target monthly payment?
Finally, start saving toward your goal. Of course, if you're starting from scratch, you might have to cut back on unnecessary expenses (but maybe don't give up takeout all of the time).
Real-world down payment scenarios
Curious what different down payment percentages could look like in terms of lump sums and monthly payments? Here's a simple visual to help, based on a 30-year fixed-rate loan for a $250,000 home.
| Down payment percentage: | Down payment amount: | Interest rate: | PMI: | Monthly mortgage payment (principal and interest): |
| --- | --- | --- | --- | --- |
| 3% | $7,500 | 3.5% | $250 | $1,338 |
| 10% | $25,000 | 3.25% | $150 | $1,129 |
| 20% | $50,000 | 3.0% | $0 | $843 |
This chart is for illustrative purposes only.
As you can see, a larger down payment may help you lower your monthly mortgage costs, qualify for a lower interest rate, and avoid paying PMI on your loan. But how much you decide to put down on your first home depends on your comfort level and your short and long term expenses..
You might find that you're willing to accept slightly higher monthly payments for the chance to buy a house sooner. You may realize that buying a less expensive home can stretch your down payment further and reduce your monthly payments. Or you may decide it's worth waiting a bit longer to save more before you buy your first home.
As a first time buyer, there are plenty of home financing options that can help make homeownership a reality. Make sure you research your loan options thoroughly to understand the associated costs that comes with minimum down payment amounts.
There's a first time for everything
Are you ready to buy your first home? With your down payment budget in mind, finding the right loan is the next step.
At Better Mortgage, you can see how much home you can buy in as little as 3 minutes. Get pre-approved today to find the best mortgage for your needs.