The differences between contingent vs pending home sales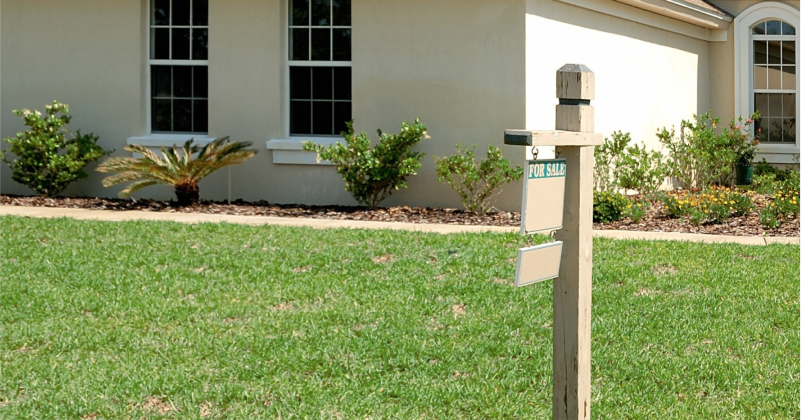 What You'll Learn
The difference between contingent and pending listing statuses
The various types of contingent and pending situations
Why listing status matters when searching for a home
As a prospective homebuyer, it's exciting to browse open houses in a quest to find "the one" and make an offer. During your search, you'll likely run across some "contingent" or "pending" home listings, where it may be unclear if the seller is still taking offers and/or how close they are to closing. Such statuses are common, especially in a seller's market, when your purchase offer may be among 20 other competitive offers from eager homebuyers.
Knowing the differences between contingent and pending labels can save you time and energy from getting your hopes up for an unattainable house, so that you can move on and be first in line for other realistic options. Let's break down the differences between these statuses.
The difference between a contingent and pending status
First things first, if you're working with a real estate agent to purchase your home, they can fill you in on the various stages of in-demand listings and whether it makes sense to pursue them further. With that said:
A home listing that is "contingent" occurs when an active sale has received a purchase offer but the transaction is still largely dependent on certain conditions being met.
A home listing that is "pending" is a sign that most contingencies have been met and the buyer and seller are waiting for a closing date. Note that once a property has reached pending status, it's likely that the purchase transaction will close.
Common types of home contingencies
Contingent upon inspection
A home can be "contingent upon inspection," which means that once an inspector has checked the house for problems and the buyer accepts the inspection's findings, then the home can move to pending status.
Contingent upon appraisal
This status means that the home must be appraised and valued at a minimum of the purchase offer price. It can, of course, be valued at much higher than the offer price, too. If the appraisal determines that a home's value is less than a buyer's contracted offer price, then the buyer can walk away from the transaction, or renegotiate the purchase price with the seller.
Financing contingency
In this instance, the home sale is dependent on the buyer's ability to finance the property. If a buyer cannot secure a mortgage or home loan approval on the home, then they may be able to cancel their purchase contract and even get their earnest money back, depending on the terms in the contract.
Other contingent offer statuses
Contingencies may also vary depending on the housing market. For example, in a seller's market, it's less common for buyers to include offers with conditions because the seller will have many offers from which to choose. In a buyer's market, contingencies may be more common because there are more homes on the market and sellers are more eager to close.
In addition to the contingencies mentioned above, you may come across the following:
Contingent Short Sale
A contingent short sale refers to a situation where a seller is willing to accept less than the amount remaining on the mortgage. In general, a short sale takes much longer to complete than a regular sale.
Contingent - Continue to Show (CSS)
In this instance, potential buyers can still view a home until the contingencies have been fulfilled. This is more likely to come up if there are several contingencies as part of a purchase contract and the seller wants to make sure there will be backup offers on the table in case the current transaction falls through.
Contingent probate
If the owner of a home has passed away, you may see "contingent probate" status. This means the state government or bank is selling the property because no next of kin with a legal claim to the house has surfaced.
Contingent no show
Sometimes, a home may not be available for showings even if there are contingencies on the property. This generally means that the seller is confident that the contingencies related to the existing purchase contract will be met.
Contingent: with or without kickout clause
In some instances, there may be a deadline for the buyer to fulfill contingencies—usually selling their existing home—before the seller agrees to stop marketing their home. If the buyer does not meet the contingencies by the predetermined schedule, or the seller gets a non-contingent offer they like better, the buyer is usually given 72 hours to either remove the home sale contingency and verify financing or cancel the contract and receive their deposit back.
If there is no special deadline, then the buyer can take their time in scheduling the inspection and appraisal.
Pending sale statuses
Now that you're familiar with contingencies, let's discuss what happens when a home is "pending" sale. As mentioned above, a pending sale occurs when all the contingencies of a home purchase contract have been met, and the buying and selling parties are waiting to close.
Here are the most common pending sale types you may encounter:
Pending Short Sale
If a seller accepts a short sale offer on their home, you may see a "pending short sale" status—which means the seller is waiting for the lender to approve the deal. This stage may last longer than other pending stages because the short sale process generally takes more time to finalize.
Pending: Taking backups
Sometimes, the seller will still accept backup offers even though the home sale is close to being finalized. This scenario ensures that the seller will have offers to choose from if a buyer backs out of the deal.
Pending: More than 4 months
In rare circumstances, you may find a home sale that has been pending for 4 months or more. This may be due to negotiations, repairs, or construction. In some cases, this status may also appear mistakenly simply because the listing hasn't been updated since the transaction closed.
Getting home
Understanding the different types of pending and contingent statuses will make it easier to discern if a house is available or not. According to real estate site Trulia, only about 4% of all home sales fall through—so if a home has a pending or contingent status, then there's a good chance the sale will be finalized. Still, if the buyer is accepting other offers, then it doesn't hurt to toss your hat into the ring. A realtor or real estate agent can also help you navigate the right steps so that you save yourself from more anxiety and frustration than necessary.
Before putting in an offer, make sure to get pre-approved for a loan to increase the odds of being chosen. With a pre-approval letter from Better Mortgage, you'll be able to give the seller the certainty and confidence they need.