Why homebuying season feels different in 2022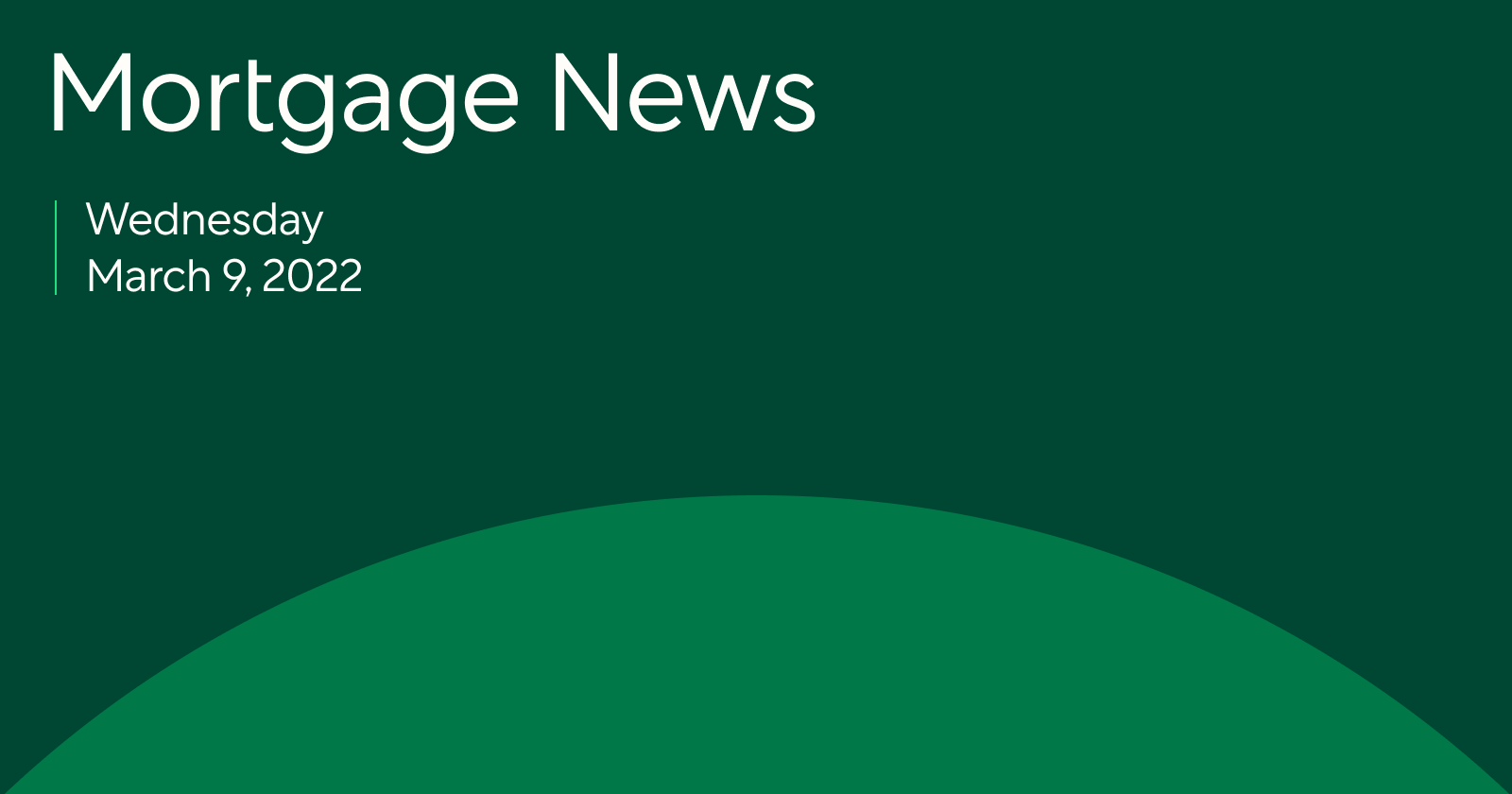 Here's a look at the latest developments in the mortgage market this week.
Why this homebuying season could be the hottest yet
March marks the start of homebuying season, a traditionally high-volume period on the housing market. Many families typically shop for homes around this time in order to be settled in by the next school year.
Since 2020, the temporary season has stretched into year-round crowds of shoppers. But this spring brings new changes (and challenges) to buyers.
Inventory is tight
There is less than 1 active listing for every pending listing on the market. That means more homes are being bought than listed.
Buyers are feeling the pressure
In February, 60% of offers faced bidding wars. It makes sense given that 20% of U.S. adults are likely to shop for a home this year.
Building has slowed down
New homes under $500k are now the hardest to find, as builders focus on higher-priced homes due to rising supply costs and labor shortages.
With so much competition, the market is moving faster than ever. If you're on the hunt, prepare to move quickly to bid, lock, and close on a home you love.
🏁 A pre-approval letter helps you move faster than other buyers. Get yours here
🏘️ Find out how to win a bidding war in a competitive market
Rates take a dip due to world events—but it may not last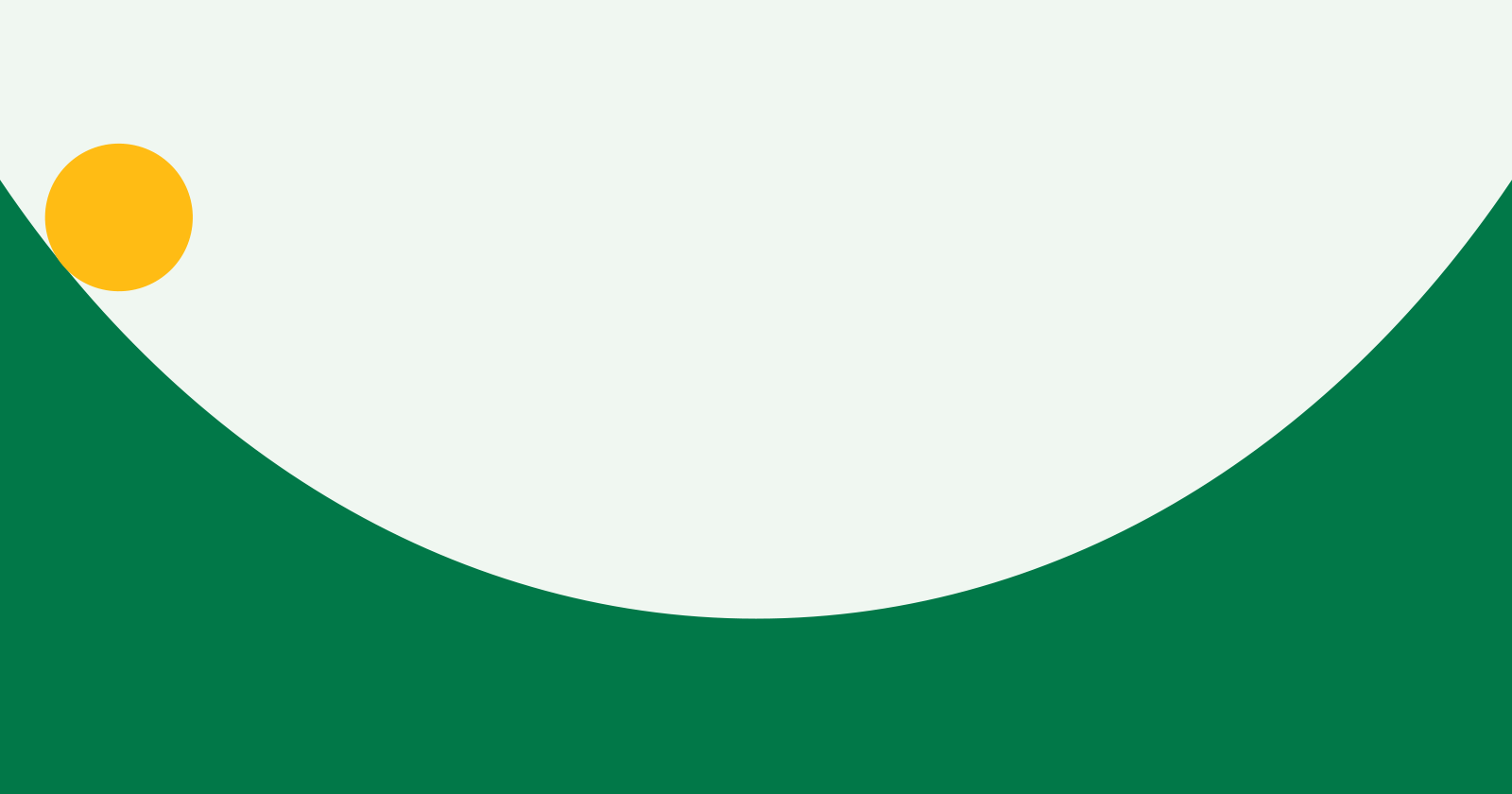 Recent geopolitical tension is affecting the U.S. housing market, creating a dip in the steady rise of mortgage rates.
The average 30-year fixed loan rate dropped to 3.76% from 3.89% last week. That's still much higher than where it started this year, at 3.1%.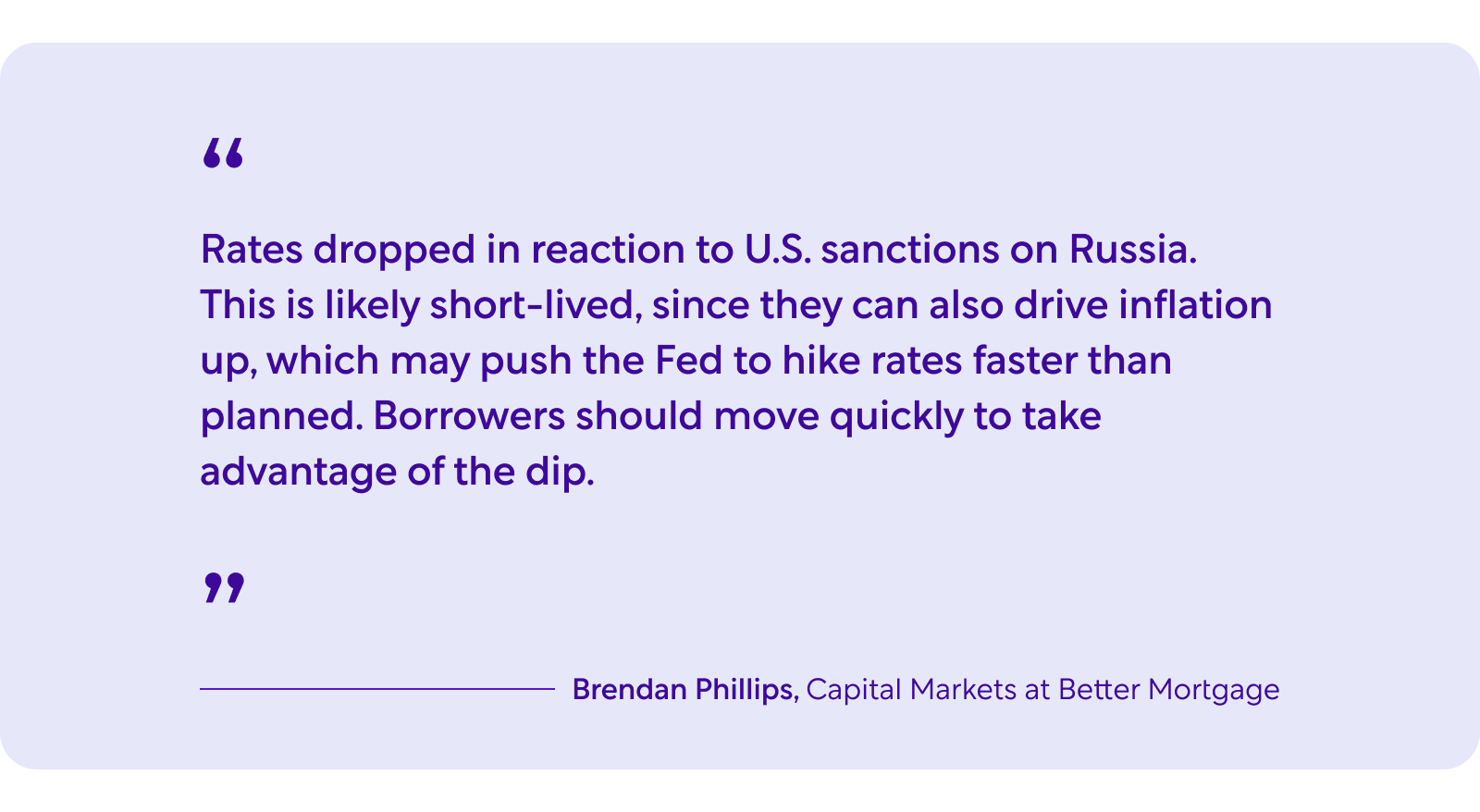 The Federal Reserve, America's central bank, is meeting next week and their decision should affect the direction rates move in from here.
With consumer prices like groceries and gas at record highs, the Fed has more incentive to fight inflation by raising interest rates.
Whether you're buying a home or refinancing, it's a smart move to check your rates so you can lock before they rise.
💰 See your personalized rates in minutes, with no impact to your credit score
📚 Learn how to choose the best rate for you
How a cash offer and "angel" realtor helped Sandra find home
Sandra needed a new home for herself and her kids—and she only had six weeks to find it.
Her search led her to Renee, a Better Real Estate Agent, who introduced her to the Better Cash Offer program.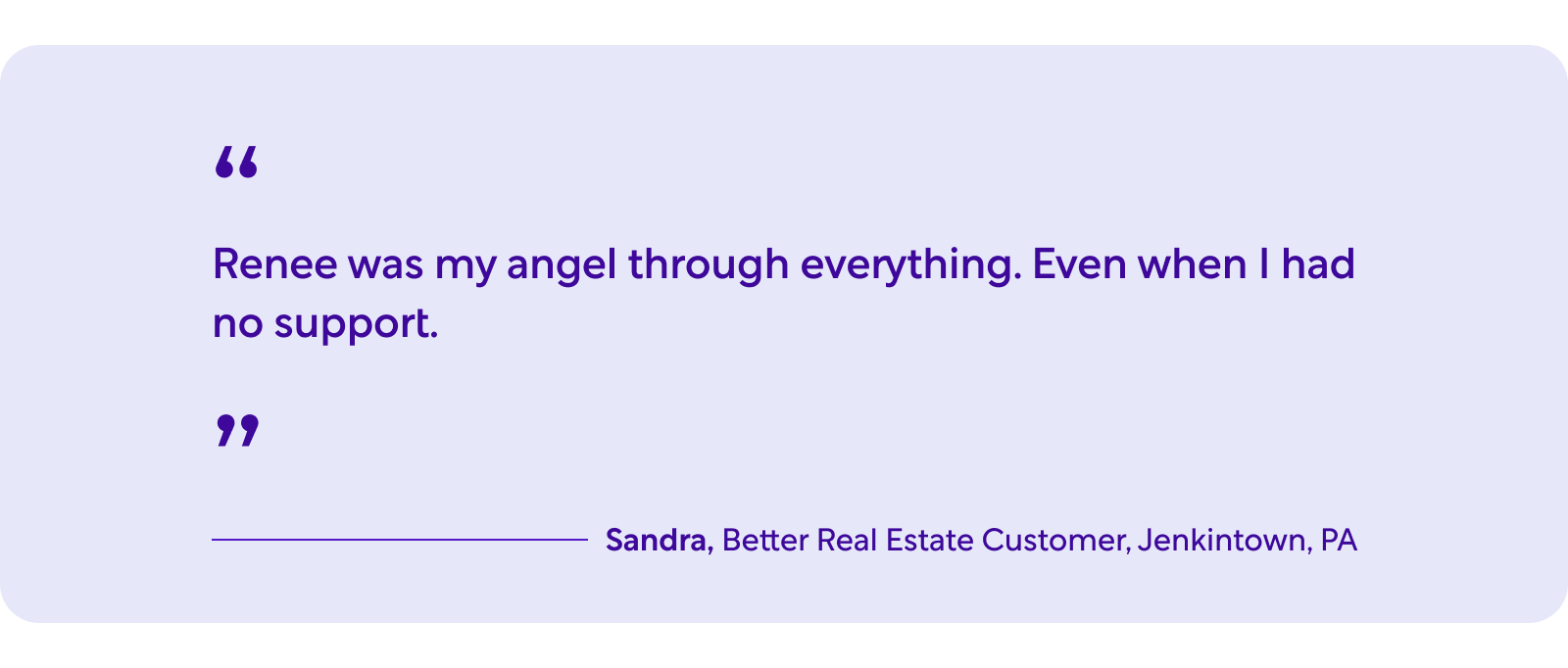 Once Sandra found the perfect home, Better Real Estate made a winning cash bid and bought it on her behalf.
She made her deadline with days to spare, moving in with her kids before the mortgage was even finalized. "Once we were moved in, I could finally breathe again," she says.
🎥 Watch Sandra tell her story
📚 Learn more about the Better Cash Offer
Considering a home loan?
Get your custom rates in minutes with Better Mortgage. Their team is here to keep you informed and on track from pre-approval to closing.
This newsletter does not constitute an endorsement or recommendation of Better Mortgage Corporation; Better Real Estate, LLC; Better Cover, LLC; Better Settlement Services, LLC; or their services. Better Cover is solely responsible for homeowners insurance services. Better Mortgage is solely responsible for making all credit and lending decisions with respect to mortgage loans.