To refi now or not? That should not be the question.
So many of my personal friends have been emailing me asking whether to refinance now or wait and see if rates drop even further. Today, I'd like to share my thoughts with you.
Let's take a step back. If I called you up and said, "Hey, I have $30,000 here for you. Should I call a car and bring it by now or wait until surge pricing drops?" You would probably say, "Forget about the surge pricing — please give me my money."
Saving $1 is, of course, the same as making $1. (Actually if you pay taxes, it's more like making $1.50.) Still, people will go out of their way to make money but not to save money.
The same logic applies to refinancing now versus refinancing later. You can do BOTH.
There is nothing better than saving money right now and keeping it in your pocket. For the college fund, for the lawnmower you need, for the soccer class this weekend, for that home improvement project you've been meaning to do.
And right now is the best time in 50 years to save money on your mortgage. Interest rates have never been this low and by simple virtue of that fact, will likely not be again for a while.
See the chart below.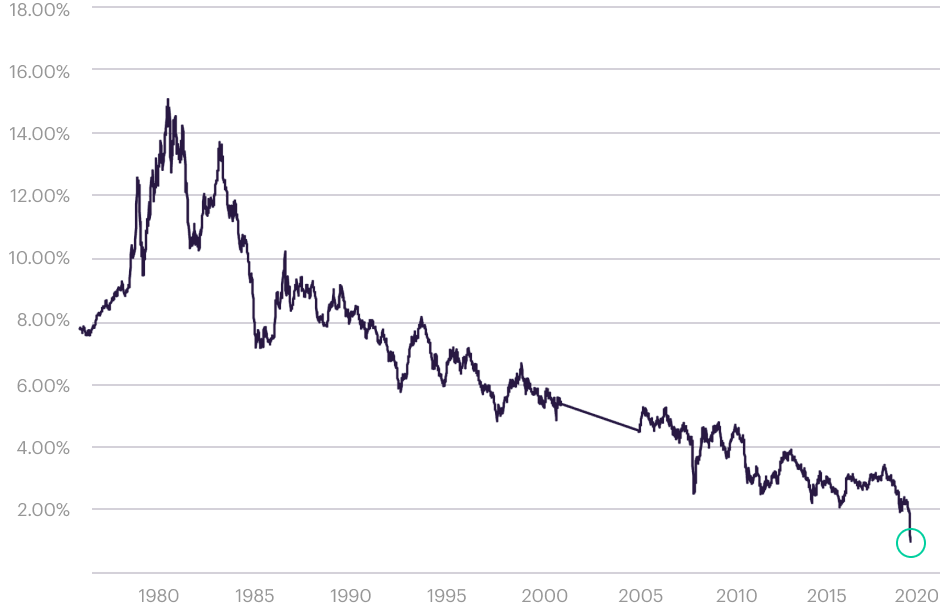 I also made a simple spreadsheet showing how much borrowers could be saving based on the past couple of years' average rate for a 30-year fixed rate mortgage (the type that 95% of Americans have).
Here is what I think is so compelling. Let's say a homeowner took out a $300k mortgage within the past 5 years. On average, they'd stand to save $183 per month if they refinanced right now.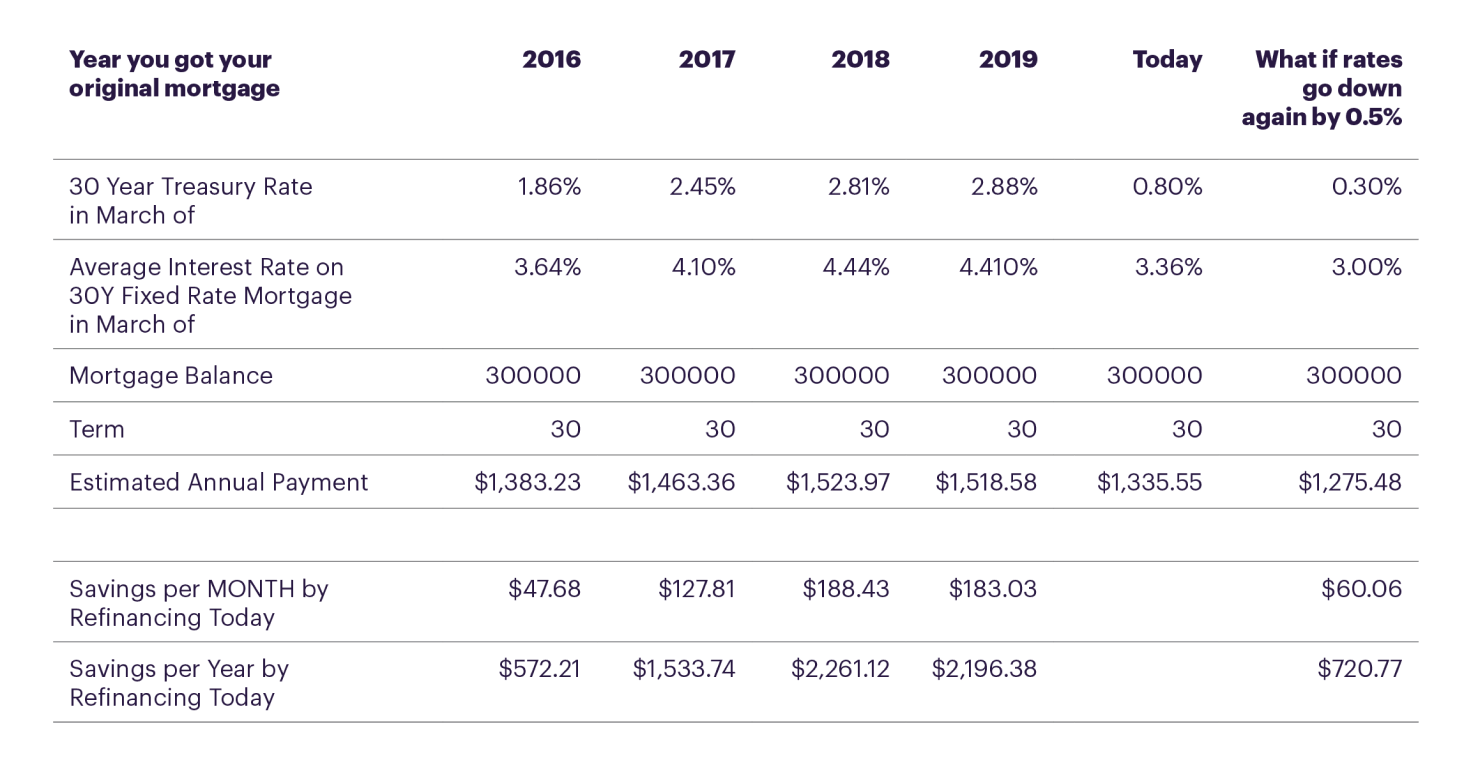 Disclaimer* As of March 12, 2020
Yes, rates could go down further, and you might save about $60 more per month if you are able to time the market perfectly. But you can have your cake and eat it, too.
As my dad used to tell me, a dollar saved is a $1.50 earned. By that logic, homeowners who refinance today could be earning an extra $2000+ a year.



Links: https://www.macrotrends.net/2521/30-year-treasury-bond-rate-yield-chart
*The loan scenarios displayed above are for illustrative purposes only. It does not reflect any specific loan terms, is not a commitment to lend and does not guarantee any specific amount of monthly savings. Your loan terms will be different based on current market rates, property type, loan amount, loan-to-value, credit score, debt-to-income ratio and other variables.