See how these buyers won their home in a day
Published February 9, 2022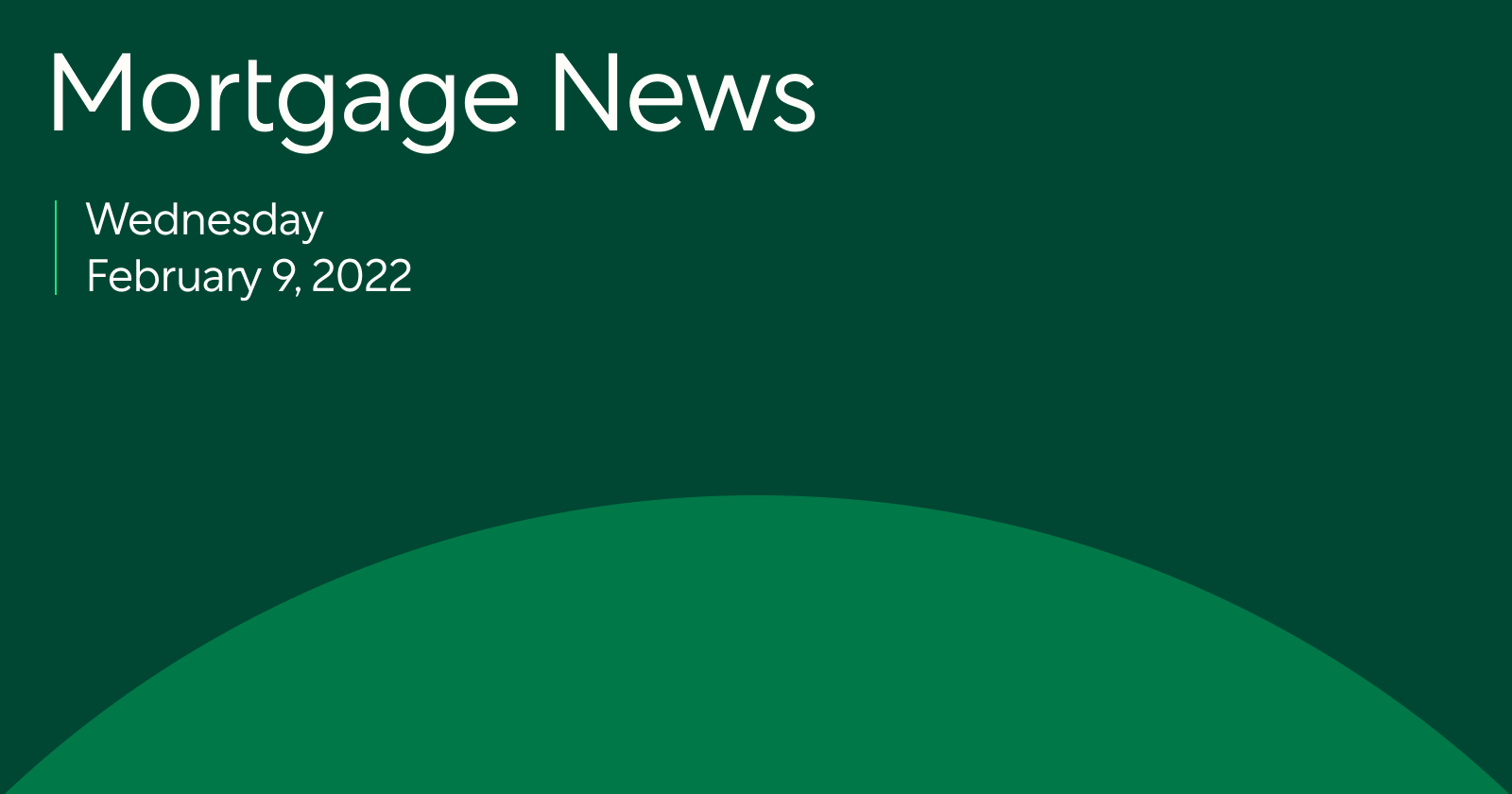 Here's a look at the latest developments in the mortgage market this week.
How Shaina and Tessa won their dream home in less than 24 hours
Shaina and Tessa were newly married and still exploring their options when they unexpectedly toured their dream home. The house backed onto a forest, with a garden full of fruit trees and plenty of land to live sustainably in Hood Canal, Washington.
But they didn't have a lender lined up, and the sellers were only accepting offers until the next morning. The couple knew they had to move fast.
After reaching out to Better Mortgage, they got immediate answers to their questions and a solid game plan.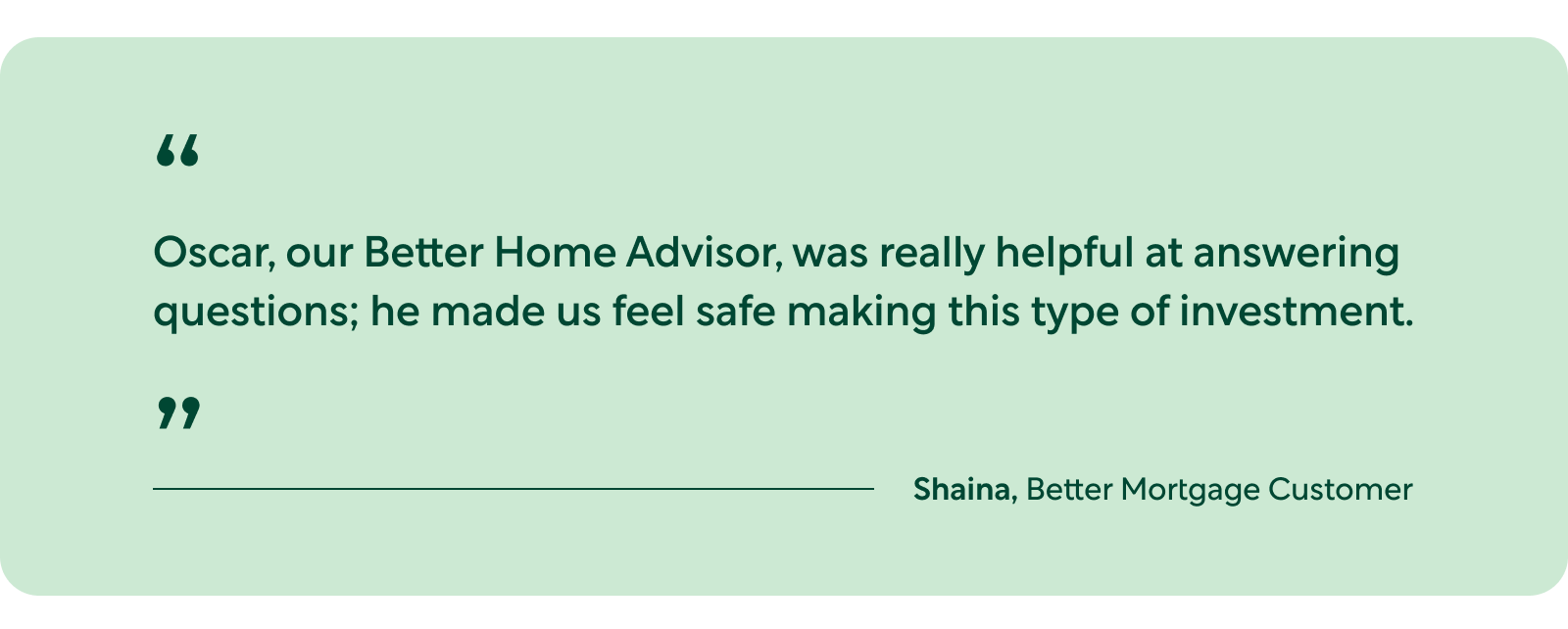 Their Home Advisor quickly guided them through each step, and Shaina and Tessa got the approval they needed in record time. They won their bid just seventeen hours after the tour, and thirty days later, they closed on the home.
🎥 Watch Shaina and Tessa explain what their new home means to them
🖨️ Ditch the printer and share files digitally with Better Mortgage
⏱️️ Get pre-approved in as little as three minutes to move fast on an offer
Three renovations that add value to your home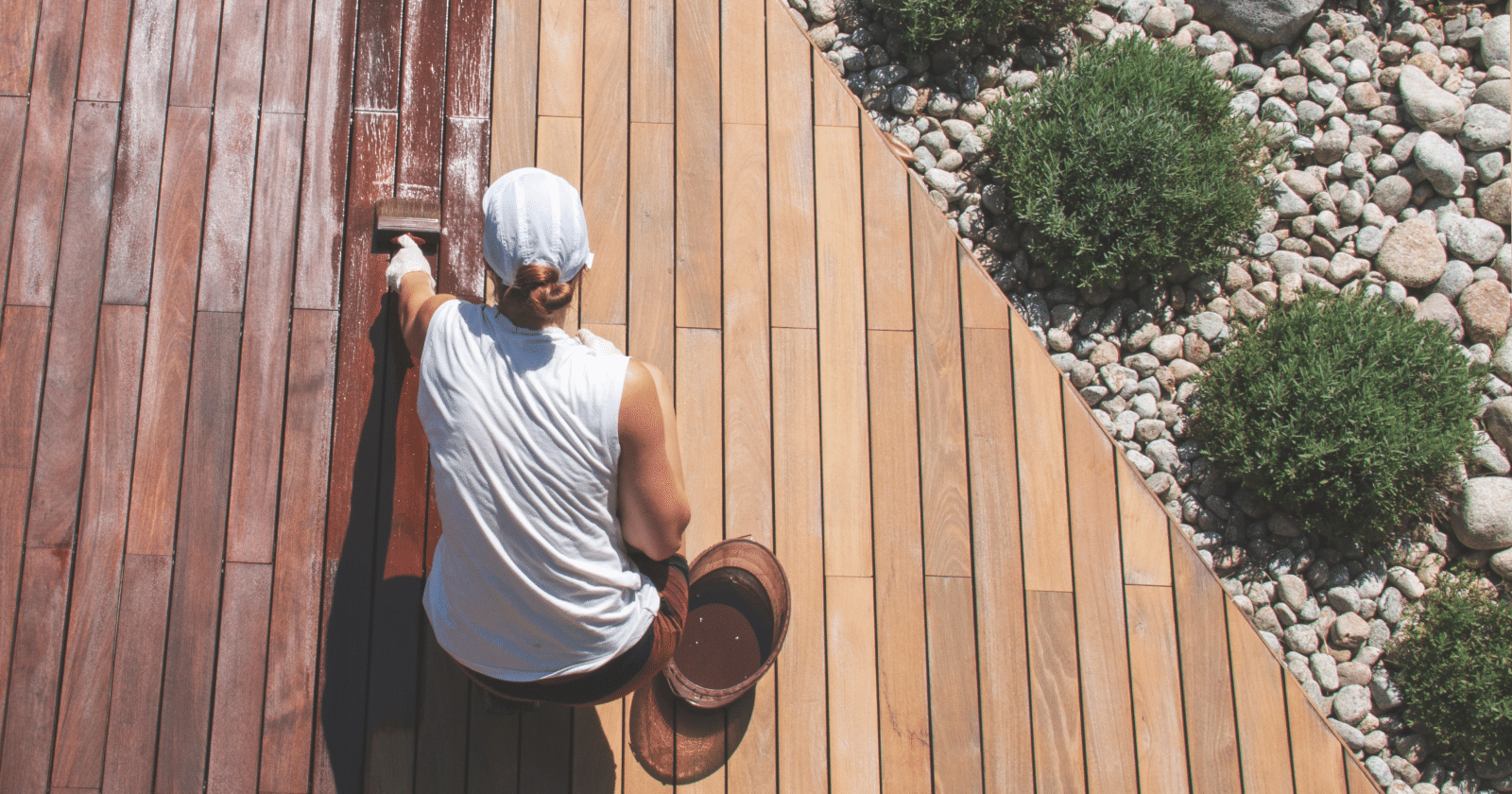 Home equity is at a record high, and tapping into it to pay for renovations is a smart move for any homeowner, whether you're planning to sell or staying put. Just make sure that you choose renovations that boost your property value.
Fix up the exterior
Curb appeal matters. In 2021, homeowners who replaced their garage door recouped 93% of their renovation costs when they sold. Replacing siding can be similar, adding over $10,000 to a home's resale value.
Remodel the kitchen
A new kitchen can increase your equity, or attract more buyer competition if you're selling. Last year, Americans added nearly $19,000 to their home value through minor kitchen upgrades. That can mean new cabinet doors, flooring, or energy efficient appliances.
Add more space
Everyone wants a little more room in their home, and it can bring homeowners more value, too. Adding 150 square feet of living space can tack on 5.3% to the average median home value. That translates to about $16,628.
Remember: Your return on investment depends on factors like your existing home value, the quality of the project, and the housing market.
The key is doing your research, and a good place to start is with your budget. See how much home equity you already have, and tap into it with a cash-out refinance. Use it on exciting upgrades that boost your home value, and it's a win-win.
Affordable homes are hotter than ever. Here's how to get ahead.
Today's market is competitive, but homebuyers are jostling hardest over affordable homes. Sales of the lowest priced homes surged 11.3% in the last few months, compared to a 4.8% decrease in mid-priced homes and a 16.3% drop in luxury homes.
What it means: With the job market getting stronger, and more investors buying fixer-uppers for profit, affordable homes are getting snatched up faster than ever.
What you can do: Make a cash bid. Roughly 25% of winning offers are made entirely in cash.
The Better Cash Offer program makes it easy. Work with Better Real Estate to find a home you love, and they'll buy it in cash on your behalf. Get a loan with Better Mortgage to get it all with no extra fees.
Considering a home loan?
Get your custom rates in minutes with Better Mortgage. Their team is here to keep you informed and on track from pre-approval to closing.