Rising rates could cost buyers thousands
Published February 16, 2022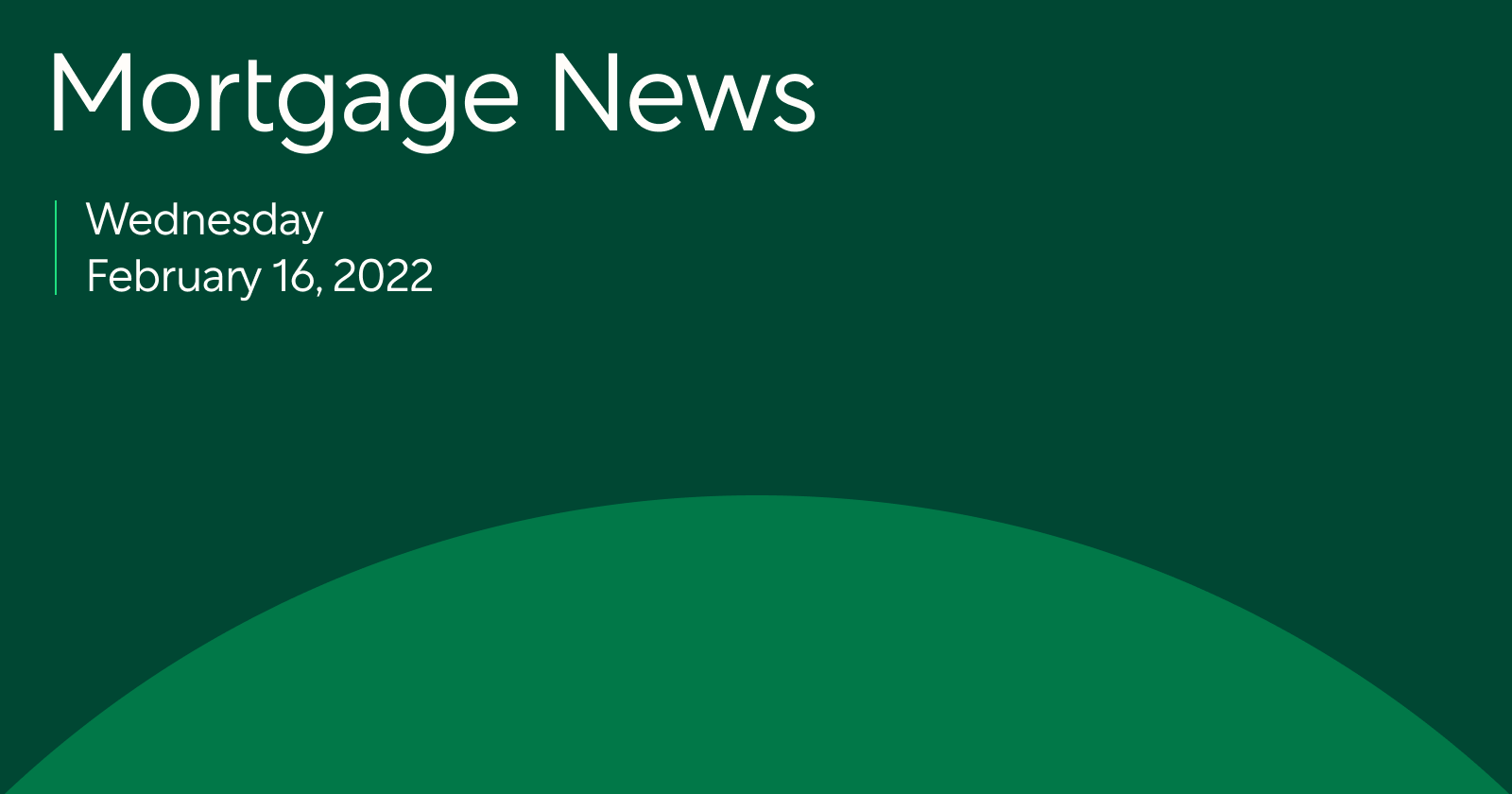 Here's a look at the latest developments in the mortgage market this week.
Moving fast on a home could save you thousands
With rates on the rise, buyers may find that the price tags they can afford are shrinking. Those with a monthly mortgage budget of $2,000 stand to lose nearly $14,000 in spending power when rates hit 3.90%.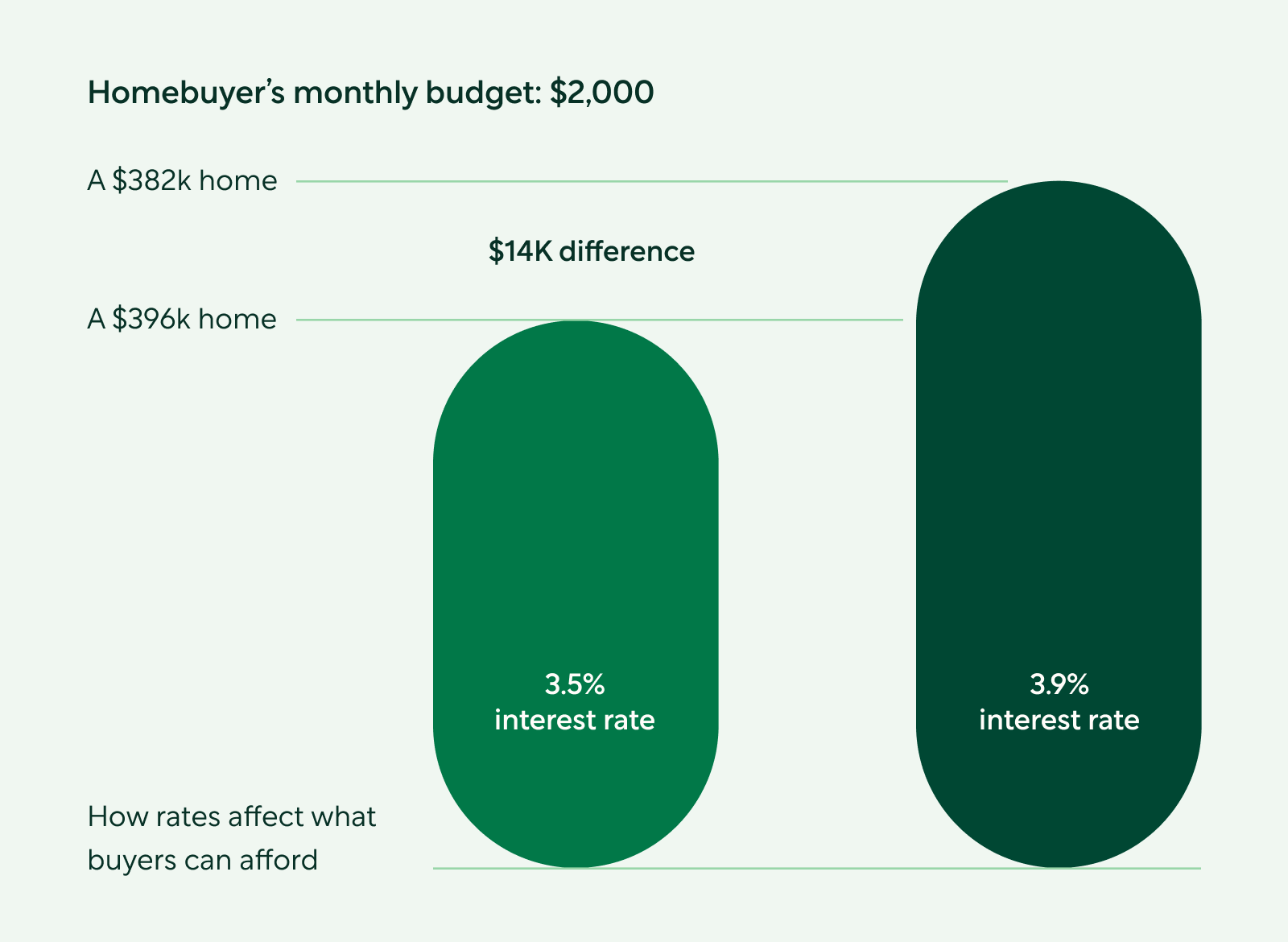 Source: Redfin
Brendan Phillips, a Capital Markets Analyst with Better Mortgage, says "as rates rise and home prices continue to climb, affordability will suffer. The same house you're looking at today could cost hundreds more per month by the end of the year."
This week, the 30-year fixed rate rose to 3.92% on average, so the sooner you can get the ball rolling on a new home, the more you may be able to save.
---
🔍 Take a closer look with this free mortgage calculator. You'll see how different rates and loan amounts work with your budget.
🚀 Ready to move? Get pre-approved in as little as three minutes to see what you can afford today.
---
Three tips for buying a vacation home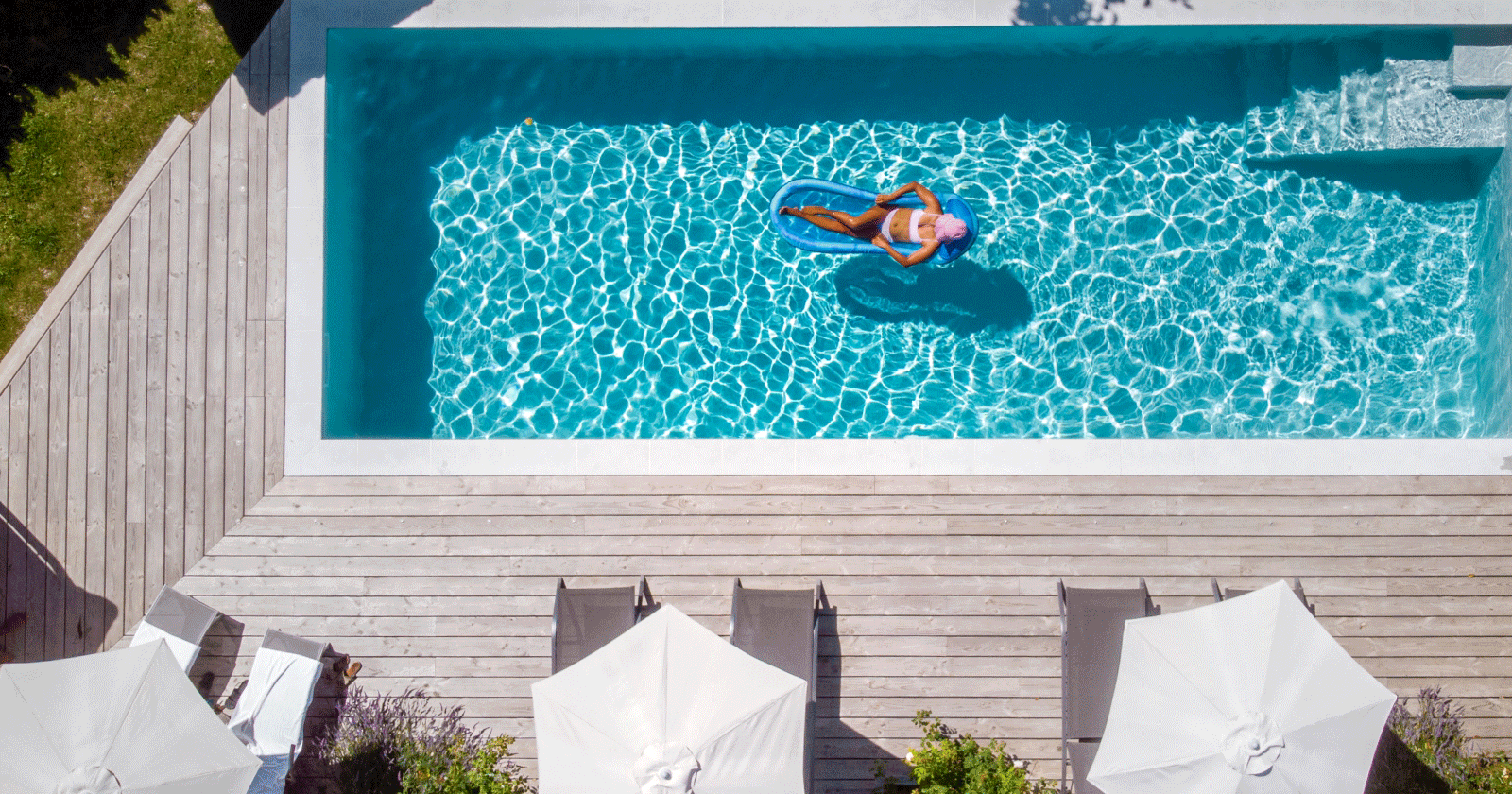 Demand for vacation homes is now 87% higher than pre-pandemic levels, outpacing the demand for primary homes.
Buying a vacation home can be a good way for urban dwellers to build equity without sacrificing their lifestyle or work location. Most vacation-friendly markets also come with lower price tags, although they're starting to rise given today's demand.
Here are a few things to keep in mind if you're thinking about a vacation home:
Pinpoint your loan type
Primary homes, second homes, and investment properties are separate categories with their own requirements. Part-time residency may mean a primary or second home. Renting year-round? That's an investment property.
Consider an ARM
Vacation homes aren't usually forever homes. An adjustable-rate mortgage (ARM) typically offers the lowest rate possible for a period of 5-10 years. You could save big on interest by selling before it adjusts.
Rent it out
Renting your home short-term or year-round can help you offset mortgage costs. Short-term rental income can also count towards your debt-to-income ratio and help you save on a refinance.
---
🏖️Dreaming of your perfect vacation home? Chat with a Better Mortgage Home Advisor to find out how to make it happen.
---
Here's why rates are at their pandemic peak

Mortgage rates are surging in response to inflation, as prices of the country's most commonly used goods made their highest gains in 40 years.
The Federal Reserve watches inflation closely, and has already decided to hike interest rates this year. The first of three rate hikes is expected in March.
Put simply, if prices rise too quickly, consumers may find that the cash in their wallet can buy them less than it previously could. This increases demand and sends prices higher, which is a bad spiral for the economy. Rate hikes slow things down, so the average borrower is more likely to save rather than spend. Then, prices should adjust accordingly.
This may shift the market towards slower price growth, which is good news for homebuyers. Homeowners still have roughly $10 trillion in tappable home equity they can use to cash out.
---
🏠 A cash-out refinance can pay for renovations that boost your home's value—or future sale price. See if it's right for you.
💰 ️Get your personalized refinance rates to see where you stand.
---
Considering a home loan?
Get your custom rates in minutes with Better Mortgage. Their team is here to keep you informed and on track from pre-approval to closing.
"This newsletter does not constitute an endorsement or recommendation of Better Mortgage Corporation; Better Real Estate, LLC; Better Cover, LLC; Better Settlement Services, LLC; or their services. Better Cover is solely responsible for homeowners insurance services. Better Mortgage is solely responsible for making all credit and lending decisions with respect to mortgage loans."