Rates are still low on a new home
Published September 15, 2021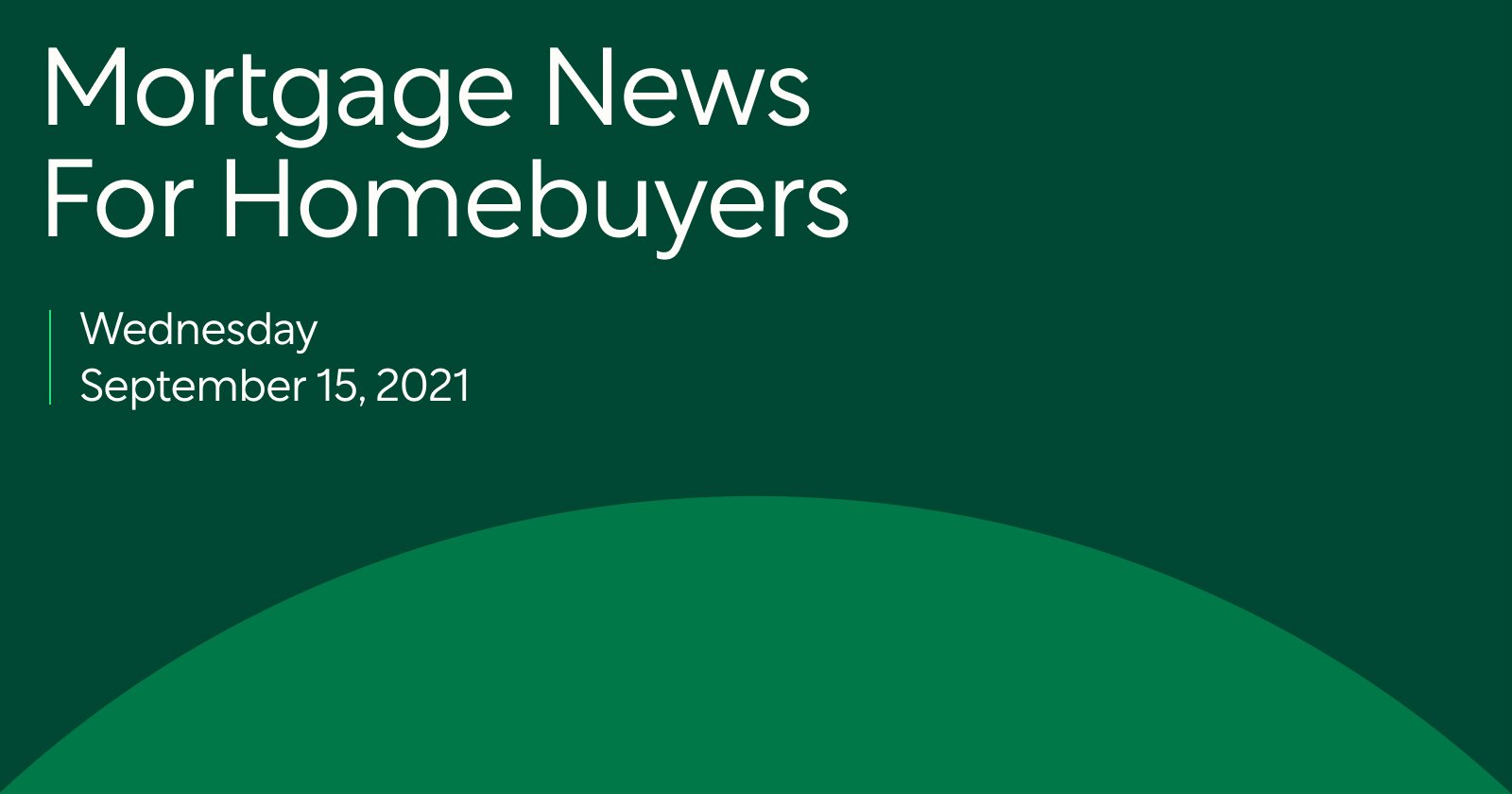 Here's a look at the latest developments in the refinance market this week.
Rates are close to September 2020 lows—but they could rise from here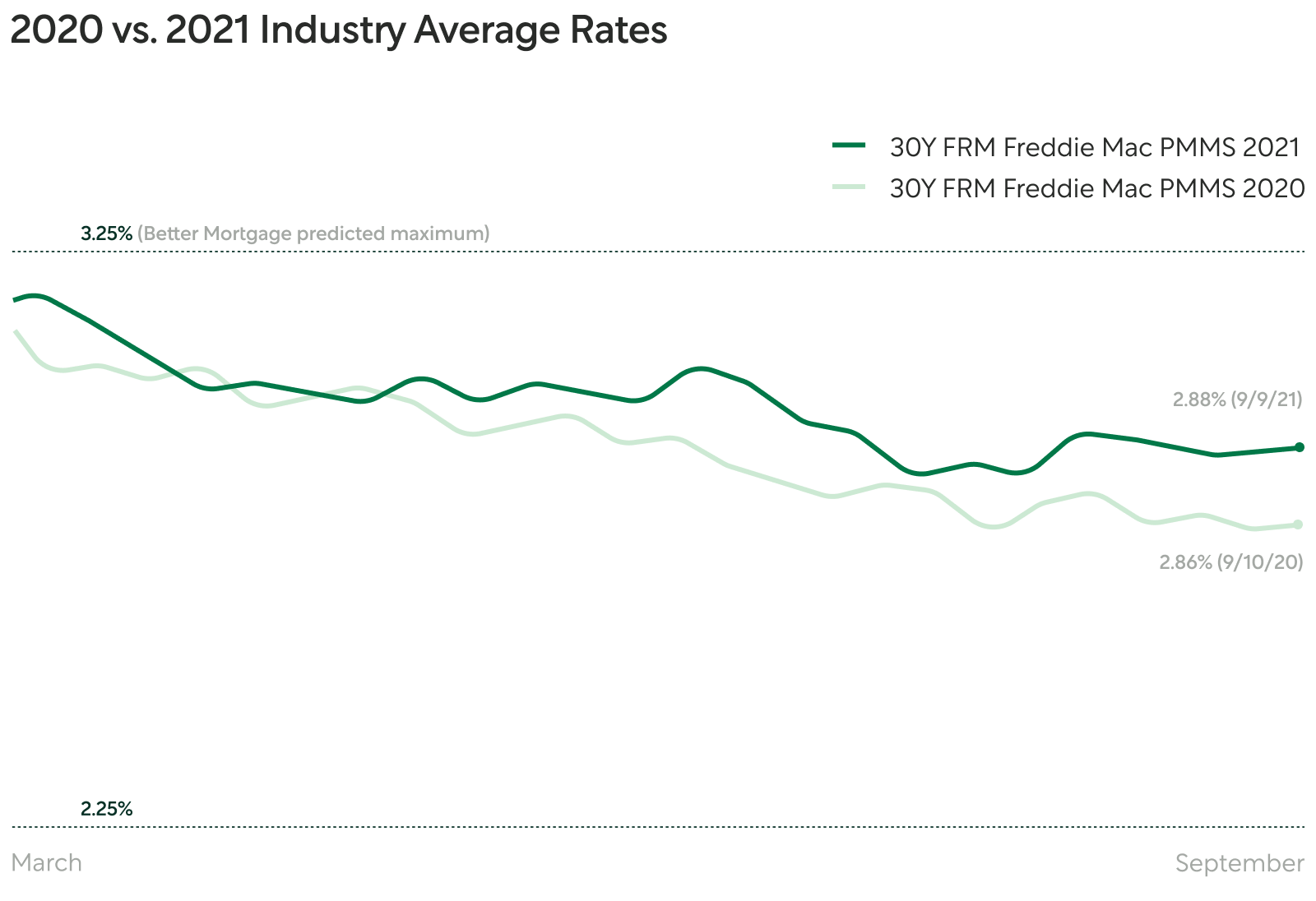 Source: Freddie Mac PMMS
The market has kept rates steadily low over the last couple of months, with the 30-year fixed rate mortgage moving only 0.01% last week to 2.88%. A healthy economy usually means higher rates, but a new wave of COVID cases and lower-than-expected employment have stalled the country's growth.
Mortgage rates are in roughly the same place they were at this time in September 2020, when the 30-year fixed rate was just 0.02% away, at 2.86%. Instead of dropping further, they're expected to rise this year. Better Mortgage analysts expect rates to start ticking up by mid-autumn, but remain below 3.25% in 2021.
If you're buying a home, it may be a good idea to lock in a rate quickly before they can rise. Get started by seeing today's rate table to find out what you'd pay each month. If you're not sure how to choose the best option for you, read our guide to comparing mortgage rates.
With the market short over 5 million homes, price gains reach another record high
Prices continue to climb as the home supply gap grows larger. Home price gains hit a record high of 18% year-over-year in July, with the national median asking price at $385,000. Low inventory is driving the price hike, since there are now more households in the country than there are homes. The U.S. Census found that 12.3 million American households were formed from January 2012 to June 2021, but just 7 million new single-family homes were built during that time.
Higher prices mean higher costs, including real estate commissions. A traditional real estate agent will take 5-6% of the home's sale price, which can amount to $15,000 on a $250,000 home sale price. Better Real Estate Agents are salaried and don't take a commission, which saves both the buyer and seller money. Learn more about agent commissions and why you shouldn't pay them.
How Melany Anderson saved on a family home with Better Mortgage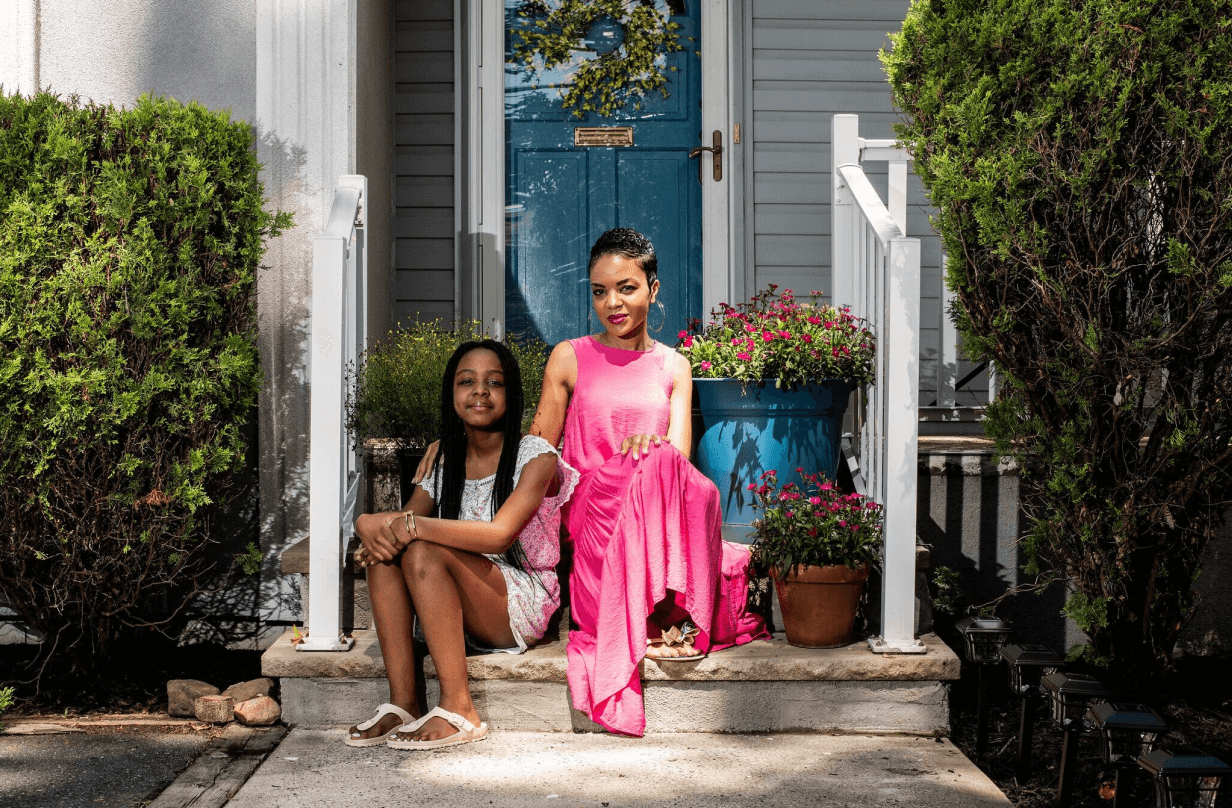 Source: NYTimes
The digital tools and services at Better Mortgage help save customers money by cutting out a number of unnecessary loan fees. That came in handy when Melany Anderson, a pharmaceutical consultant from West Orange, New Jersey, set out to buy a home.
After going through a rough divorce that put a strain on both her bank account and credit score, Melany was pushed to buy a home when her 6-year-old daughter asked why she didn't have her own room where they were living. That put her on the path to becoming a homeowner—she slowly rebuilt her credit, saved up her income, and took money from her 401K to use on a down payment.
Melany worked with Better Mortgage to buy a two-bedroom home with a modern kitchen, deck, and backyard in November 2019. She never had to step foot in a bank, and in the end, only paid $4,000 in fees—roughly half the national average. Now she's proud to be financially stable for her daughter, and Better Mortgage is proud to have helped her get there.
There are a number of fees that come with a new home, but choosing the right lender and loan options can reduce them. Read up on which mortgage costs you should (and shouldn't) pay.
Considering a home loan?
Get your custom rates in minutes with Better Mortgage. Their team is here to keep you informed and on track from pre-approval to closing.