Leverage your lock period, win with outdoor spaces, and check local trends before listing
Leverage your lock period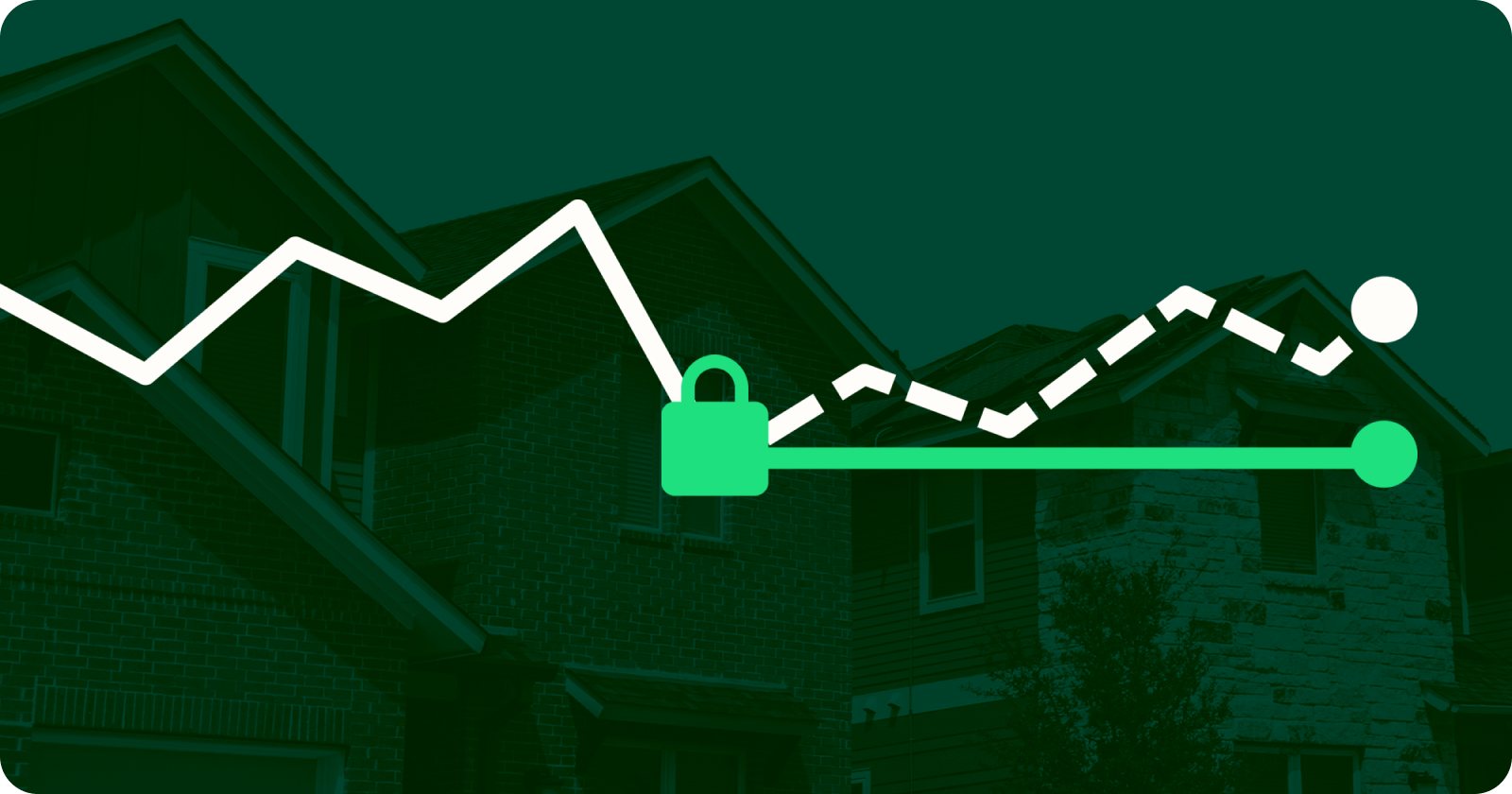 Less competition. More inventory. Bidding wars (once a given) are starting to abate. Yep, motivated buyers have plenty of reasons to feel more confident in this shifting market. But key advantages like this are tempered by rising mortgage rates that have climbed much sooner and faster than was originally expected. In these conditions, a locked rate could be your friend.
One of the steps you'll take in the process of applying for a mortgage or refinancing a current loan is "locking" your interest rate. While interest rates may fluctuate during the course of the underwriting process, locking guarantees you a specific interest rate for a set period—typically 30-60 days. Locking your rate helps determine exactly how much your mortgage payment will be each month. Until you lock, your interest rate (and therefore your monthly payments) are subject to daily fluctuations based on how the mortgage market is doing.
Throughout this year, we've seen how much a month or two can impact rate averages. Waiting even a few extra weeks to lock a rate could mean paying significantly more in yearly interest costs. If you're ready to lock your rate (or if you already locked it) make sure you know exactly when that lock term expires and plan your shopping strategy around that timeline.
Bottom line? When you make an offer on a home, you want to be confident you know the interest rate of your loan. After all, you might not qualify for the homes you thought you could afford at a higher interest rate. If you have a favorable rate but your lock deadline is approaching, you may need to pay for a rate lock extension—this fee typically costs .375% of your total loan amount.
Make the most of outdoor space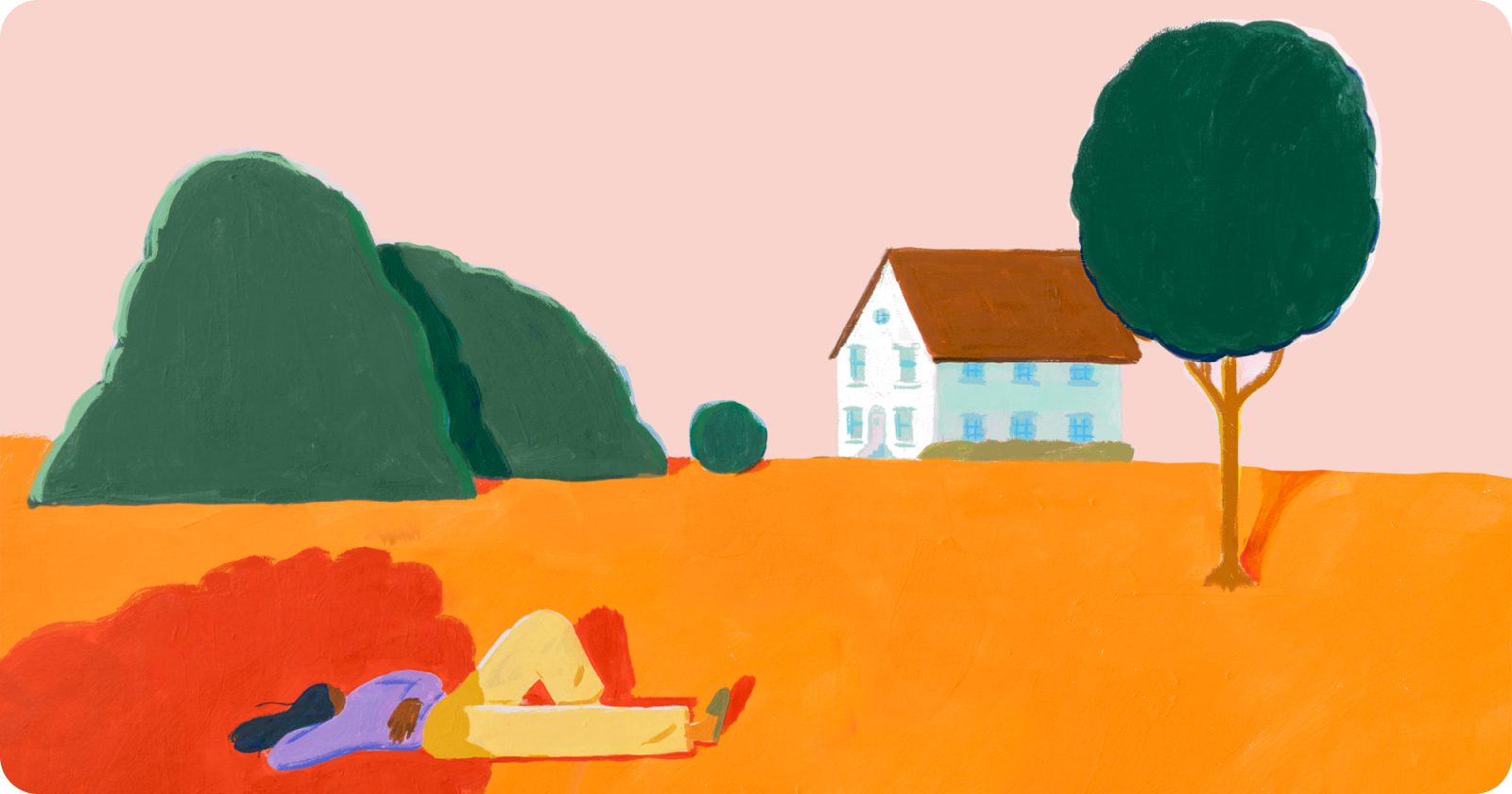 "For the backyard is calling, and I must go."
When quarantines and stay-at-home mandates were the law of the land, outdoor space became a must-have amenity. Suddenly, the trappings of typical suburban living—lawns, patios, decks, pools—seemed to glitter anew with a special patina of luxury. Although most lockdown restrictions have been lifted, the obsession with outdoor space remains (particularly in urban markets where residents rely on public spaces like parks and squares to get their fix.)
According to a recent survey, top-ranking outdoor wish lists include swimming pools, scenic views, and outdoor fitness spaces. If you're selling a home with anything that qualifies as such, giving that area a refresh could really help make an impression on buyers. Optimizing your outdoor space doesn't have to be over-the-top— simple improvements like updating landscaping and removing clutter (old sheds, broken furniture, rusted BBQs) might help buyers imagine the potential of your property.
Want to take things a step further? An inexpensive outdoor rug, a few pieces of all-weather furniture, a portable fire pit— these little touches could be the ticket to staging and selling your home. Turn your yard into a five-star experience buyers will notice and (more importantly) be willing to pay top dollar for.

To sell or not to sell?
Market trends in recent years have tended to strongly favor sellers. As the tides begin to turn, homeowners who have been uncertain about selling need to decide if they want to get off the sidelines before the buzzer sounds.
Still hoping to cash in and get top dollar for your property? Take a look at the local trends in your area and use these strategies to get a sense of whether selling makes sense for you:
1. Talk to experts. Meet with three experienced real estate agents to get a sense of local market trends, including the appetite for new inventory and the price point on comparable homes. You should walk away from those conversations with a composite understanding on real-time prices, sales, and inventory in your neighborhood.
2. Measure costs. If the central goal of selling your home is to make a profit, consider how much you're currently paying and how much you'd have to lay out on a new home. Would you be able to pocket a substantial profit from the sale? If the answer is yes, consider that those savings might be undercut by purchasing a more expensive home and/or a mortgage with a higher interest rate than what you're currently paying. Tour potential properties to see what's available.
3. Rethink renting. If you're considering renting for a year while the market corrects, think again. This might be a reasonable backup plan in normal conditions, but rents have hit historic highs with low vacancy rates across the country. You could wind up spending more than you can afford or not finding a place to land at all.
Considering a home loan?
Get your custom rates in minutes with Better Mortgage. Their team is here to keep you informed and on track from pre-approval to closing.
This newsletter does not constitute an endorsement or recommendation of Better Mortgage Corporation; Better Real Estate, LLC; Better Cover, LLC; Better Settlement Services, LLC; or their services. Better Cover is solely responsible for homeowners insurance services. Better Mortgage is solely responsible for making all credit and lending decisions with respect to mortgage loans.