Increased jumbo loan activity and larger down payments boost buying power
Published February 18, 2021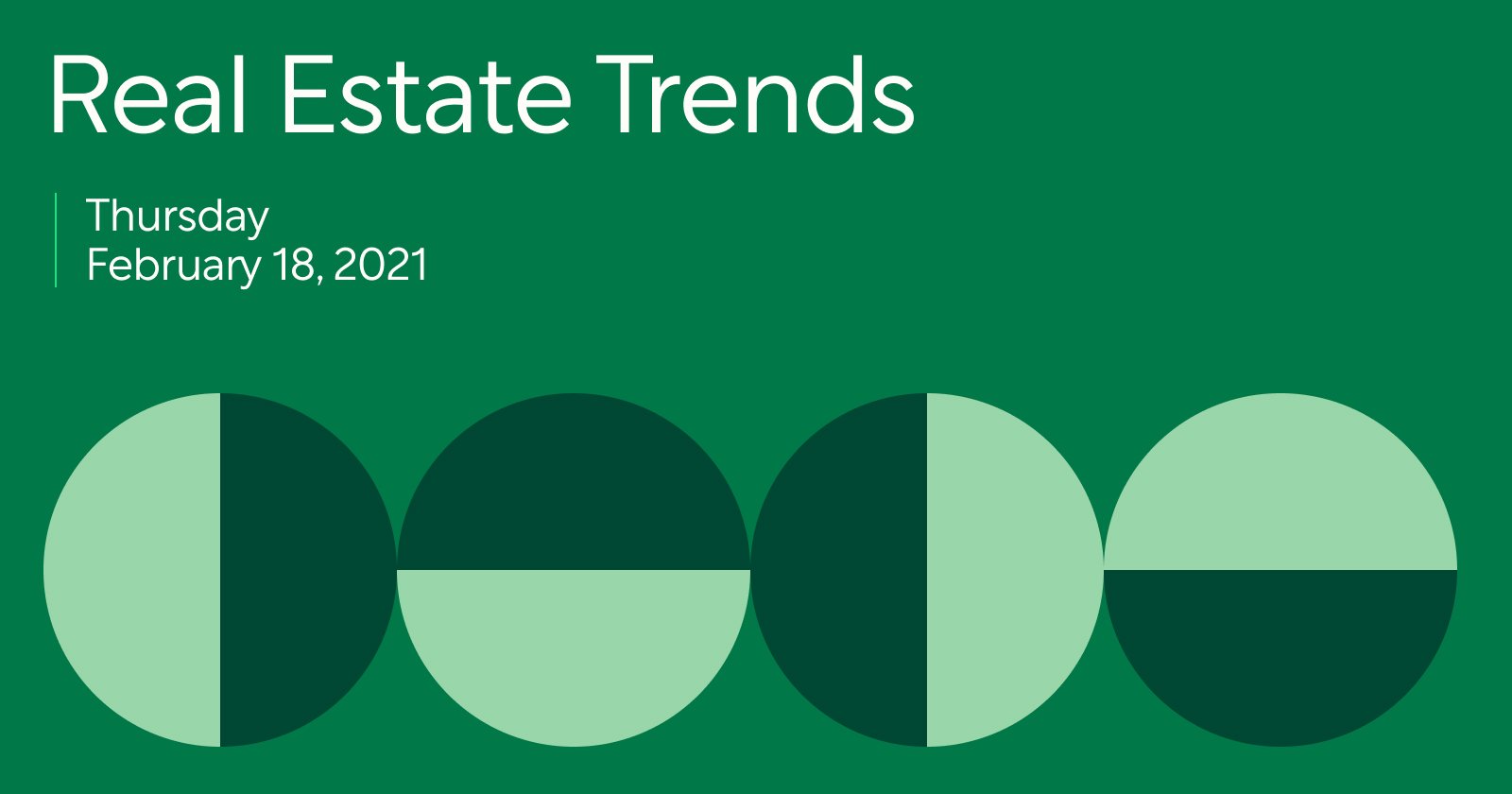 Here's a look at the latest news in the real estate market.
A lower cost of living means a higher down payment for some homebuyers
Despite new conforming loan limits, jumbo loans are on the rise
Low inventory and rising home prices are keeping the market hot
It's late February, and we're seeing an increase in jumbo loan activity and larger down payments to go with it. When you factor in low inventory and rising home prices, the real estate market is continuing its highly competitive start to 2021.
According to realtor.com, the year-over-year national median listing price increased by a whopping 15.4% in January 2021—reaching $346,000. Consequently, in high-priced markets, such as California, the need for jumbo loan financing is also on the rise. The Los Angeles-Long Beach-Anaheim Metro saw January's median listing hit $1,150,000. In the San Jose-Sunnyvale-Santa Clara Metro, it rose to $1,199,000.
What makes the surge in jumbo loan activity even more interesting is that it comes off the back of yet another conforming loan limit increase. Homebuyers in most parts of the country can now apply for conventional mortgages of up to $548,250 for single-unit properties.
Increases in jumbo loan applications and volume between Q3 and Q4 2020- At Better Mortgage.
Jumbo loan applications Q3 2020: 4,015
Jumbo loan applications Q4 2020: 4,668
Jumbo loan volume Q3 2020: $3.65 billion
Jumbo loan volume Q4 2020: $4.46 billion
Total jumbo loan applications increased 130% at Better Mortgage between April 2020 and December 2020
Jumbo application count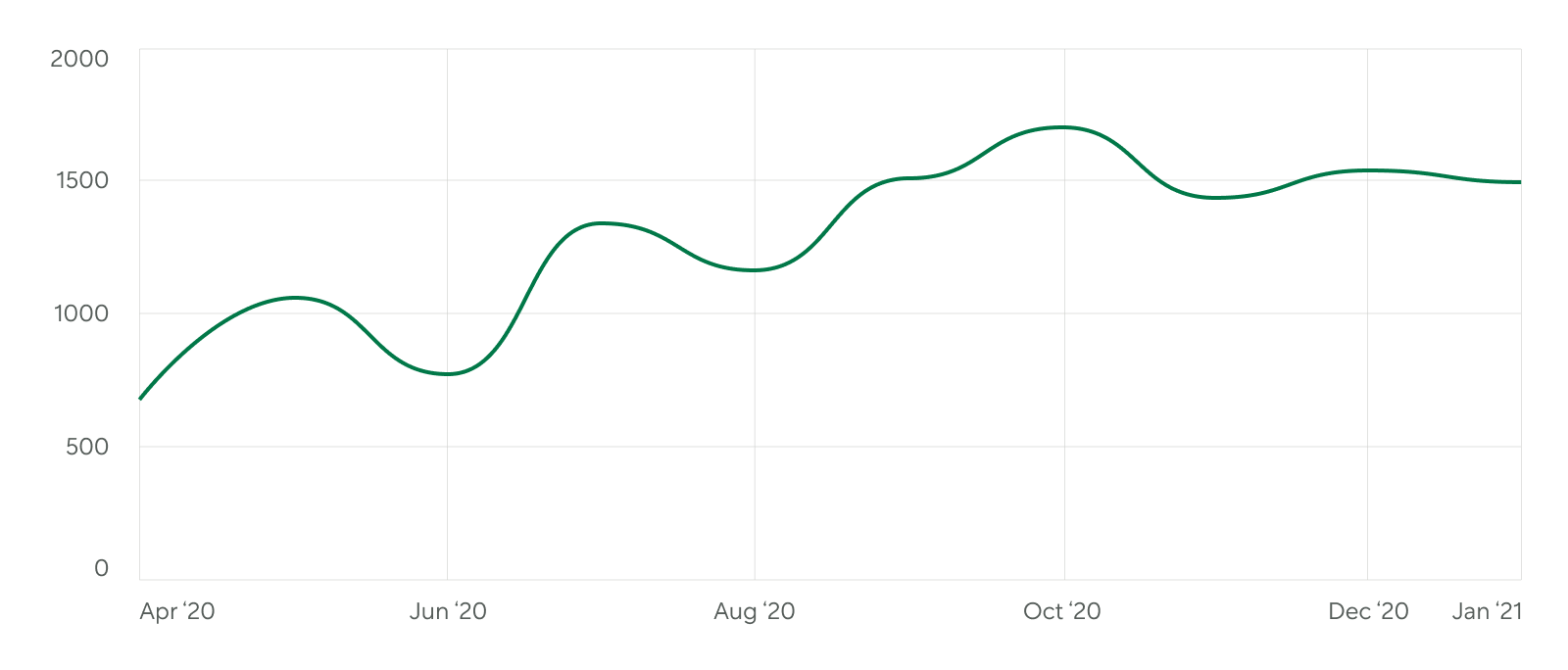 Average loan amount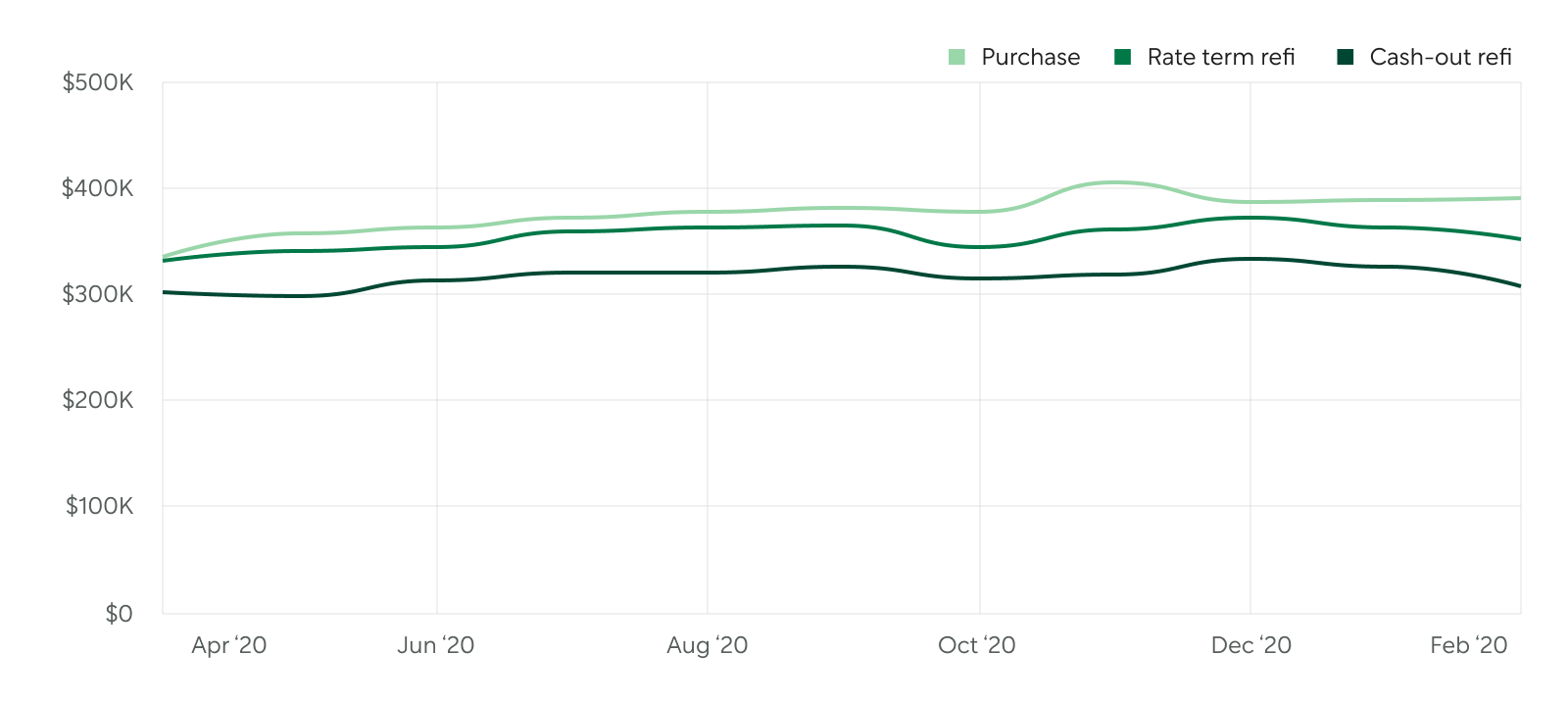 Larger Down payments provide a competitive edge
It's been almost a year since stay-at-home orders started rolling out across the country, reducing the cost of living for those who are able to work from home. This increase in savings from paycheck to paycheck may be a contributing factor in the larger down payments we're observing across the country. In December 2020, the average down payment at Better Mortgage was $93,000—up from $77,000 the previous March.
Average down payment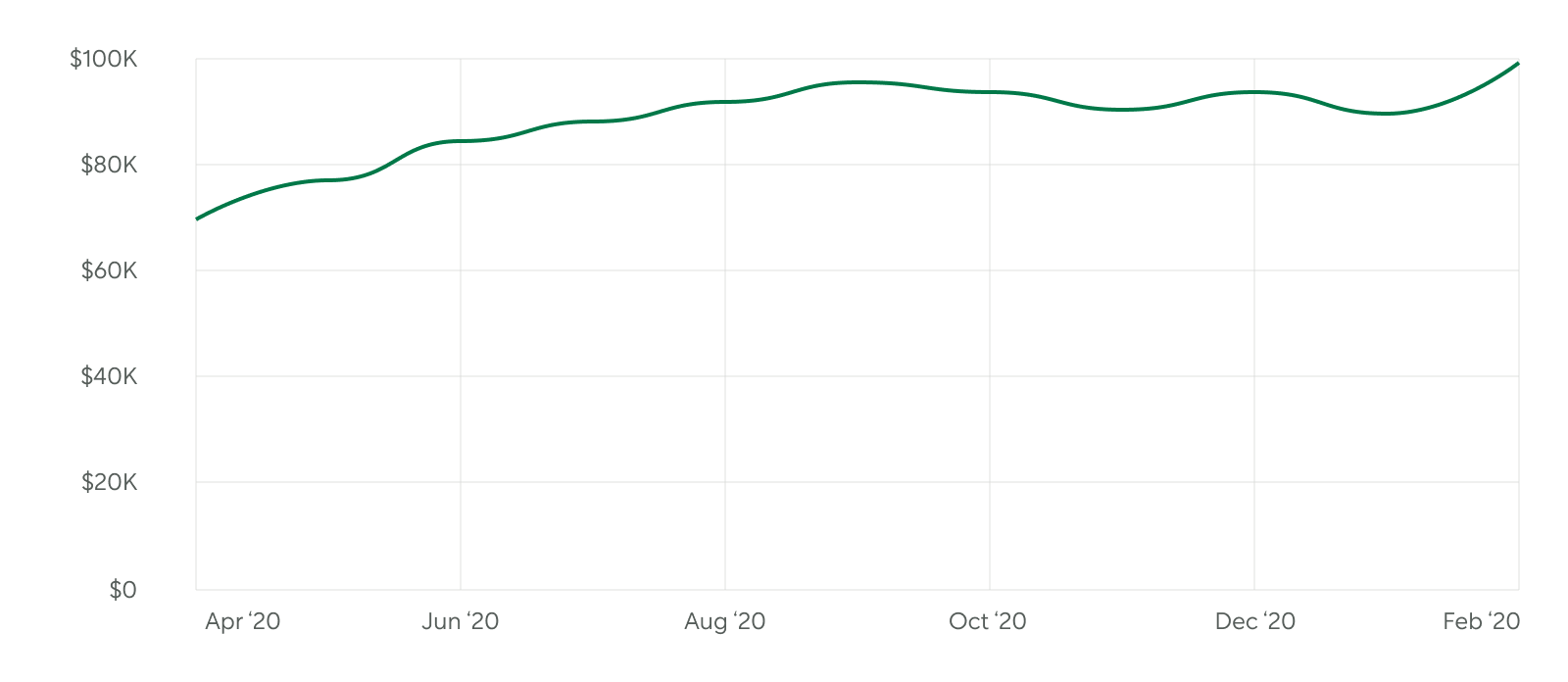 "Most of my clients work in tech, and a large chunk of their down payment is taken from their brokerage account. Once they are vested, they take that opportunity to move forward with putting in an average of 20% or more for their down payment," explains Better Real Estate Managing Broker Jennilee Bennet of Seattle. Bennet is also seeing "first-time homebuyers also using gifted funds to beef up their down payments."
"It's super helpful in multiple offer situations especially when you are competing with a cash buyer or another conventional buyer, that 5–10% addition can make a huge difference when considering offers that are similar in terms, outside of financing," Bennet notes.
What real estate agents can do next
Reach out to appropriate clients to check on pre-qualifying for a jumbo loan.
Communicate and educate buyers on jumbo loan underwriting guidelines.
Create an email blast or blog post on how buying power increases with higher down-payments.
Post jumbo loan and increased buying power information on social media.