Go big and get home: jumbo home loan basics and size matters
Published October 12, 2021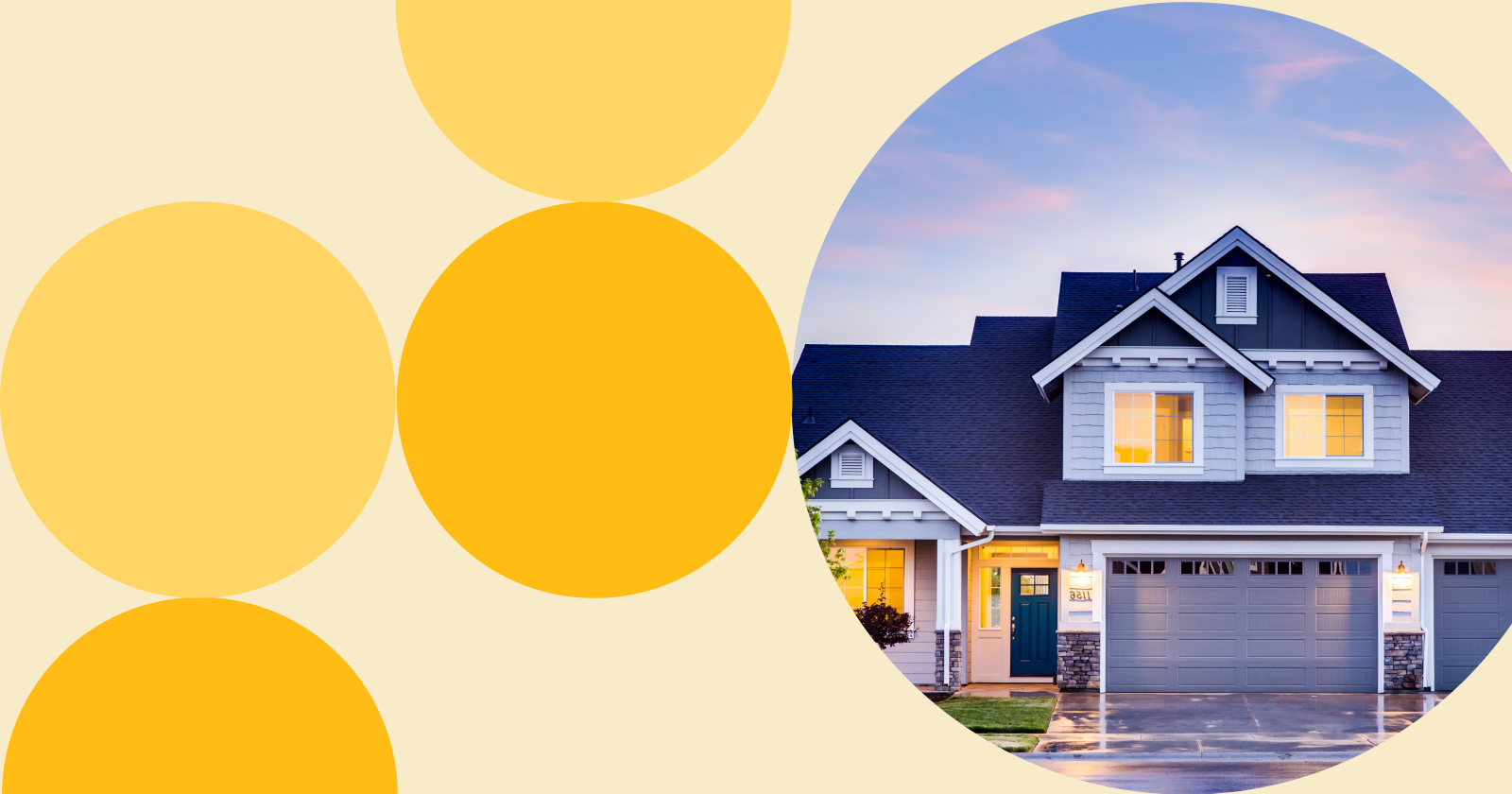 What You'll Learn
Loan amounts and home locations that determine if a jumbo loan is needed
Jumbo loans can be used for a home purchase or refinance
More homebuyers are applying for jumbo loans (and getting approved)
Home shopping is fun. The word 'jumbo' can suggest even more fun. But when 'jumbo' is used to describe a loan it can all seem a bit much. However, once you understand jumbo loan basics and the different types of mortgages available, you may find that a jumbo loan is actually the mortgage that best meets your needs.
So what's the lowdown on jumbo loans? We're glad you asked.
But first, how do jumbo loans work?
Jumbo loans are used the same way as any other mortgage—you borrow money from a lender to pay for a home upfront, and then pay it back over time with interest. The difference is jumbo loans are only necessary to finance more expensive properties.
These mortgages are used for home loans that exceed the Federal Housing Finance Agency's (FHFA) conforming loan limits. The limit for 2021 is $548,250, but it can be as high as $822,375 in some high-cost areas.
So if your dream home's price tag comes in above average or your current mortgage balance is higher than the conforming loan limit set for your area, then a jumbo loan could be what you need.
5 jumbo loan basics every borrower should know
1. Jumbo loans aren't just for jumbo homes
Many homebuyers assume that jumbo loans are only needed for mansions with mountain views. But the truth is that jumbo loans can be used for any home loan that goes over the conventional loan limit. This means even modest starter homes can sometimes require a jumbo loan.
Typically, there are no restrictions to the type of homes jumbo loans can be used for. So quaint summer vacation homes and smaller investment properties also qualify for jumbo loans, as long as their price exceeds the local loan limit.
Takeaway: A jumbo loan can be used on your starter home, retirement home, or anything in between.
2. Location can affect jumbo loan limits
A home that costs more than the $548,250 loan limit may not necessarily require a jumbo loan—if you're buying, your down payment may bring the mortgage below the conforming loan limit. If the property is located in a higher-limit jurisdiction, then it may be eligible for a traditional mortgage anyway.
Higher limits can be statewide, such as in Alaska and Hawaii, where the conforming loan limit is $822,375. You might also come across a higher loan limit in certain counties with higher median home prices.
Takeaway: Don't rule in or out a jumbo loan based on a home's price alone. Your location matters.
3. Jumbo loans aren't limited to homebuyers
Jumbo loans allow borrowers to purchase homes with higher-than-average price tags. But current homeowners looking to refinance their larger mortgages can also use jumbo loans.
For example, if you took out a jumbo mortgage years ago and now rates are lower, you can refinance to a new jumbo loan if your balance is higher than the conforming loan limit for your area.
Takeaway: You can use a jumbo loan to purchase a new home or to refinance your current mortgage.
4. Jumbo loan requirements aren't always restricting
Better Mortgage has noticed a drastic increase in jumbo loan applications and volume. Our total loan applications increased 130% between April 2020 and December 2020. At the end of 2020, we saw loan volume grow from $3.65 billion to $4.46 billion, signaling a significant approval rate.
While it's true that applicants need strong credit and more assets to qualify for a jumbo loan, rising median home prices are driving more borrowers into jumbo loan territory (and they're being approved).
Takeaway: If you feel like you're unexpectedly applying for a jumbo loan, you're still likely in the right place.
5. Jumbo loans don't need to be forever
Your mortgage needs can change over time. If you're not crazy about sticking with a jumbo loan for its entire term, you have the option of refinancing from a jumbo loan to a conforming loan once your balance falls beneath the applicable loan limit for your area.
Switching from a jumbo loan may qualify you for a lower interest rate which can help you save more money until you pay off your loan in its entirety.
Takeaway: Starting with a jumbo loan doesn't mean you have to finish with one.
Get pre-approved for a jumbo loan today
Curious to know if you need a jumbo loan for your home purchase or refinance? In as little as 3 minutes, you can get pre-approved with Better Mortgage and see what types of loans and interest rates you qualify for. If you're buying or refinancing in a higher-cost area, a jumbo loan may be the option that makes sense for you.