Don't take the bait! Here's the reality of refi rates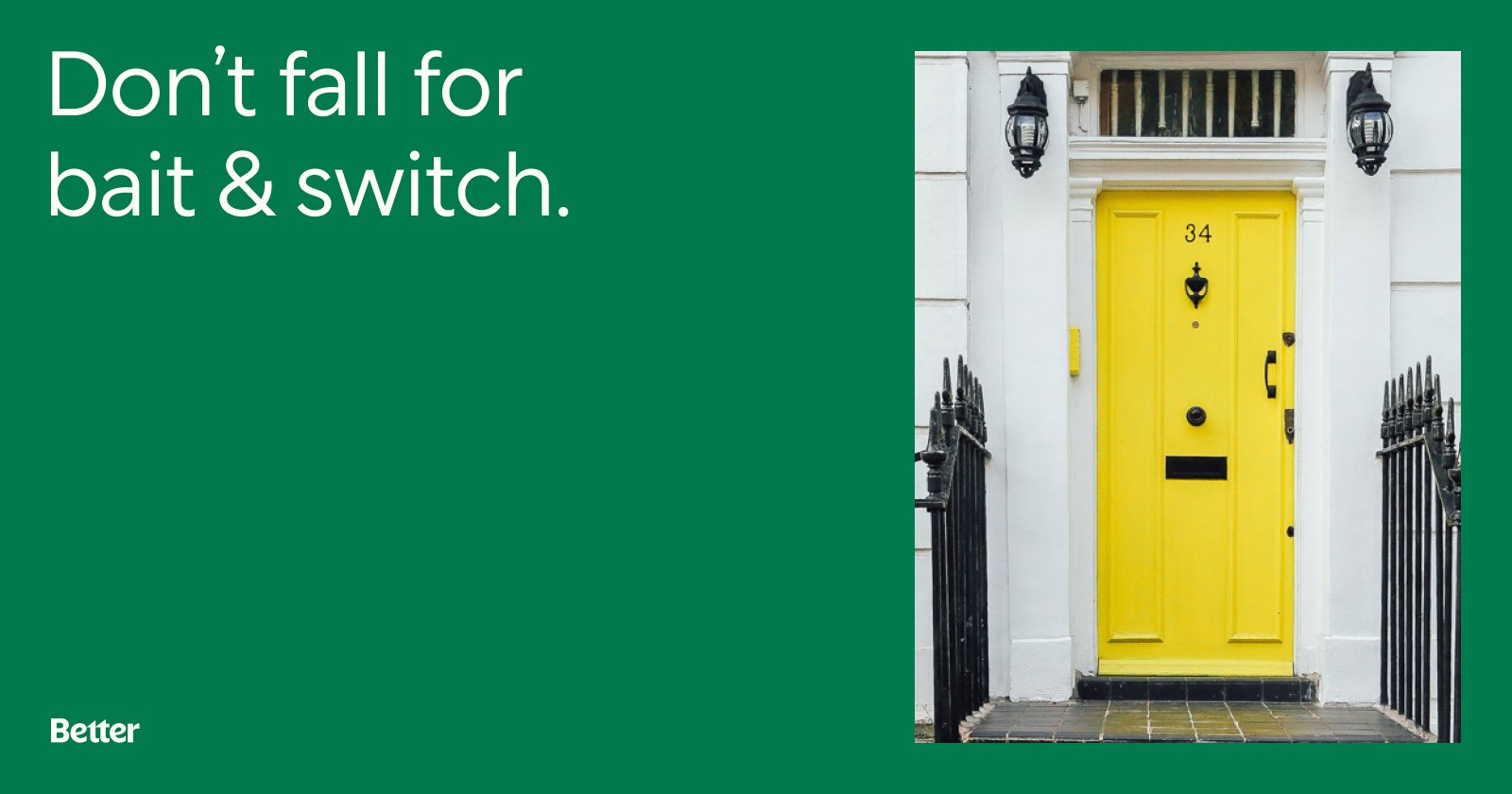 If you're looking to refinance your mortgage, you've probably checked online rate tables comparing rates from different lenders. But often, the rates at the top of the tables may not be an accurate representation of what you'll actually get–or how competitive those lenders' pricing actually is.
Bait-and-switch in the mortgage world
Most refinance borrowers want a "no-cost" loan, which means they don't have to pay anything out of pocket when they refinance. No-cost loans involve getting lender credits, which offset the closing costs associated with refinancing in exchange for a slightly higher rate.
Even though most borrowers choose a no-cost loan with lender credits, most rate tables display rates without credits. That means that some lenders are advertising low rates for the loans that most people don't even want, making them seem more competitive than they actually are. So the no-cost loan you wanted could come with a higher rate than you had expected.
There's also another "bait-and-switch" tactic at play here. Lenders will often decide to take a very small profit margin on the low, advertised rate that shows up on rate tables. Then, they increase their profit margin significantly on the other rates they offer, knowing that the majority of borrowers will not end up picking their lowest advertised rate. They are giving the illusion of being competitive, when really only one of their rates is competitive – and it's not the rate most borrowers choose.
How to be a Better Mortgage refinance shopper
Here are some quick tips to avoid falling prey to a bait-and-switch scheme:
Get an official Loan Estimate (LE) from a lender as soon as you can. An LE is a standard document detailing all the costs associated with your mortgage. Watch out for lenders who require an "initial review" or "underwriting approval" of your documents before giving you an LE. They are trying to get you committed to working with them before giving you pricing details.
Know that moving up .125 in rate should decrease your closing costs or points by .50%-.75% of the loan amount on a fixed-rate mortgage. Any less than that and there's a good chance that advertised rate was just bait.
If a lender won't honor their advertised rate because of their delay, move on. Speed and service pre-lock are indicative of speed and service post-lock.
On the other hand, there are a few factors that can actually lead to higher rates than what's on rate tables:
A cash-out refinance
A debt consolidation refinance (which is a type of cash-out refinance)
An investment property refinance
A condo refinance (in some cases)
Having a second mortgage lien on the property (such as a HELOC)
It's time for a Better refinance experience.
At Better Mortgage, we never bait-and-switch. Our profits are the same no matter which rate you choose, which means that we'll never try to sell you a loan that's bad for your bottom line and good for ours.