Could a jumbo loan refinance deliver jumbo savings?
Published October 18, 2021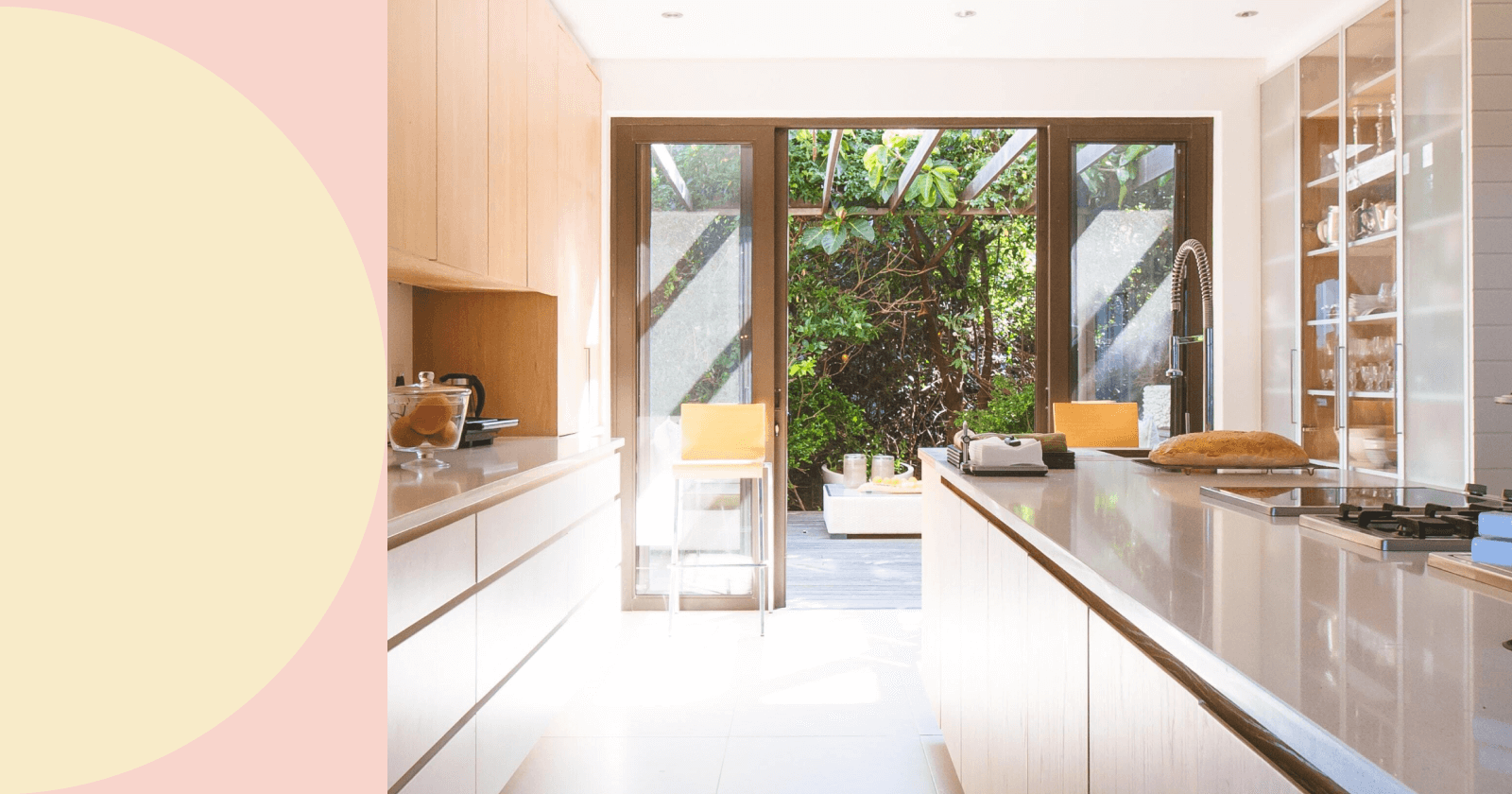 What you'll learn
What a jumbo mortgage refinance is and why some people choose to do it
Qualifying requirements and closing costs to expect in a jumbo loan refinance
The 6 main steps of the jumbo mortgage refinance process
There are plenty of reasons homeowners choose to refinance a mortgage. From locking in more favorable interest rates, to changing the loan terms, or just cashing in on home equity, refinancing can be an effective way to reduce mortgage costs across the board. And if you have a jumbo loan, refinancing could mean jumbo savings.
While the process for refinancing a jumbo loan is similar to a standard refinance, the qualifying requirements are a bit more strict. There are also some unique factors to take into consideration when it comes to closing costs and breakeven calculations. Here's how to know if it makes sense for you to refinance a jumbo loan:
What is a jumbo refinance?
Jumbo refinances are like most other mortgage refinances — you are essentially taking out a new home loan to replace your existing one. In the process, that old mortgage gets paid off and you exchange the previous terms of your loan for updated (and hopefully more favorable) ones. The key difference with a jumbo loan and a jumbo loan refinance is the loan balance.
Jumbo loans carry larger-than-average mortgage balances that exceed the current conforming loan limits set by the Federal Housing Finance Agency (FHFA). If your mortgage balance is higher than the limit set for your county, then you will need a jumbo loan to refinance that mortgage. In 2021, the conforming loan limit is $548,250 in most areas of the country with limits extending up to $822,375 in certain high-cost areas.
Jumbo mortgage refinance qualifications
If you used a jumbo loan for the initial purchase of your home, you're already somewhat familiar with the qualifying guidelines for this type of mortgage. These mortgages have high loan amounts and aren't covered or backed by the government, making them riskier for lenders to originate. Because of these factors, borrowers and refinancers need to demonstrate an ability to keep up with monthly mortgage payments. Here's an overview of what you need to qualify for a jumbo refinance:
High credit score: Lenders look at credit scores to get a sense of your creditworthiness, or your ability to pay back loans based on your history as a borrower. Higher credit scores can help you score more favorable interest rates, so if you've recently improved your score it might be an opportune time to refinance. For reference, you need a credit score of at least 700 to qualify for jumbo loan refinance at Better Mortgage but some lenders require an even higher score.
Low debt-to-income ratio: Your debt-to-income ratio measures the portion of your monthly income that goes toward debt payments. This measurement helps lenders understand your capacity to take on additional debt in the context of your current obligations (student loans, car payments, etc.) Better Mortgage requires borrowers to have a DTI of 43% or less when refinancing a jumbo loan.
Cash reserves: Lenders want to understand how much money you'll have left in the bank after you close on any loan. The exact requirements for a jumbo refinance will depend on the specific details of your loan and financial situation, but you may need to show you have enough cash saved to cover 6+ months of mortgage payments.
Jumbo mortgage loan closing costs
Once you understand the minimum qualifying requirements for a jumbo refinance, it's time to consider closing costs. Closing costs refer to all the expenses and fees you're obligated to pay upfront to close on your new loan. These costs (not including your down payment) typically range from 2-5% of the home purchase price. Jumbo closing costs tend to be a bit higher than those for a traditional mortgage refinance because they're based on a percentage of a larger loan balance. Closing costs for the minimum jumbo loan amount ($548,450) could total anywhere from $11,000 to $28,000.
There are a few things you can do if you're looking to minimize the amount you pay at closing. Start by choosing a mortgage lender that doesn't charge hidden fees, which can add hundreds or even thousands of dollars to your total. Unlike many traditional lenders, Better Mortgage has eliminated unnecessary costs including application fees, origination fees, and lender commissions.
Another effective way to mitigate costs at the closing table is by using lender credits. Credits are an incentive that some lenders offer to reduce the upfront costs of getting a mortgage—in exchange for you accepting a higher interest rate on your loan, the lender agrees to absorb some or all of your closing costs. The exact difference in your interest rate depends on several factors, including the type of mortgage loan you have, the amount of closing costs being covered, and the mortgage rates available at the time. Better Mortgage removed its cap on the number of lender credits a borrower can have, which means it may be possible to refinance your jumbo mortgage without paying closing costs at all.
Steps to get a jumbo mortgage refinance
Shop around for the best mortgage rates: Getting quotes from multiple lenders can save you thousands of dollars over the life of your loan. The best way to shop different lenders is with a Loan Estimate. This standardized piece of documentation outlines detailed terms and costs associated with your loan.
Lock in your rate: Mortgage interest rates fluctuate daily but by locking a rate, your lender is agreeing to honor that number even if rates increase later.
Submit your financial documents: Just like when you initially applied for your mortgage, you'll be expected to provide your lender with financial documentation. In particular, you'll need copies of your W-2s or tax returns, pay stubs, and bank or asset statements.
Go through underwriting and processing: Once you've submitted all of your financial information, it will be reviewed by an underwriter. With traditional lenders this can be a bit of a waiting game and take anywhere from 5-7 weeks to complete. Thanks to the digital process and streamlined steps at Better Mortgage, you could expect to close about 10 days faster than the industry average.
Receive final approval: After all the qualifying requirements and initial documentation are reviewed and finalized, the underwriter will issue final approval. Then it's time to set a closing date!
Close on your new loan: Similar to a purchase mortgage, a refinance requires putting pen to paper at the closing table. A notary, title agent, and attorney (depending on state requirements) will meet at the time and place chosen by you and your loan team. There, you'll review and sign your official closing documentation and pay any closing costs. From there, your new loan will be funded and your old one will be paid off in full.
Is a jumbo refinance worth it?
In most cases, a refinance makes sense if you can significantly lower your interest rate, if you want to change the terms of your loan, or if you need to leverage the equity you've built up in your home to help you cover a big expense. To be sure it's a smart financial move, calculate the costs of refinancing against the potential for short or long-term savings.
For example, if you have to pay $10,000 to close on your new loan and you're saving $500 per month on your mortgage payment, it will take you 20 months — or almost two years — before you truly start seeing the savings from your refinance. If you're not planning on staying in your home for that long, then refinancing may not make sense. On the other hand, if you plan to live in your home long-term, then you'll reap the benefits of refinancing as you save money in the years to come.
Refinance your jumbo loan with Better Mortgage
If you've weighed the pros and cons of refinancing and you're ready to get started, you can get pre-approved for a jumbo refinance in as little as 3 minutes.