An affordability estimator*
as unique as you
Get a personalized look at your home purchasing power.
Start now
At Better Mortgage,
we treat you like you.
You're different than every other homebuyer, which means your budget is, too. That's why our affordability estimator isn't one-size-fits-all.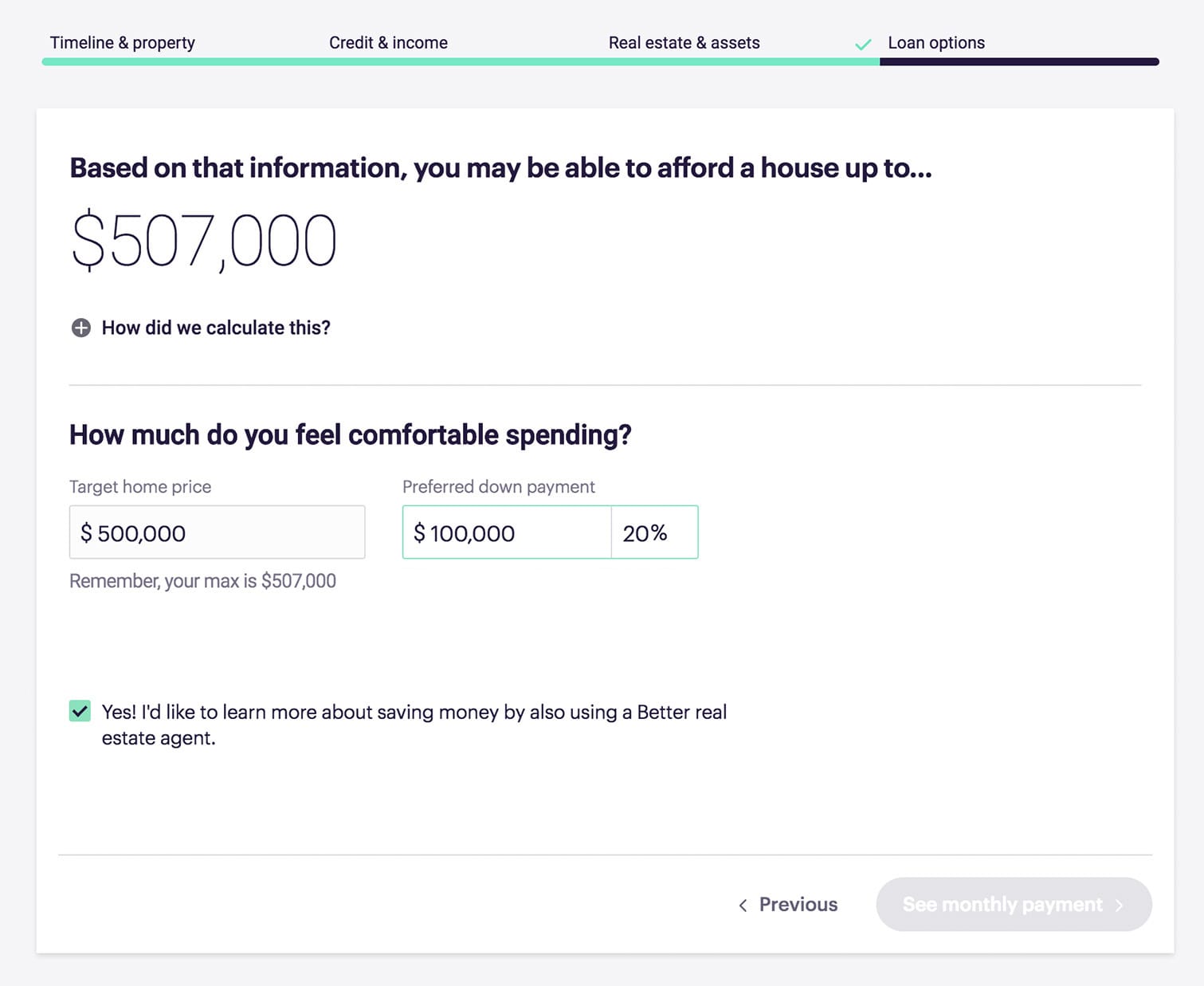 How we determine
your home purchasing power.
Our affordability estimator asks about your unique financial scenario up front. After you put in accurate information, you'll get a more accurate look at how much house you can afford.


Get an accurate estimate
in 3 minutes.
Find out what your maximum monthly payments and overall homebuying budget could be. Then you're even more prepared for your home search.


Try our affordability estimator today.
*For illustrative purposes only. The affordability estimator uses information you provide to calculate your estimate.
Their mortgage platform and process helped us win the house in an uber-tight seller's market. They also have tools and resources that clearly explain it for newbies.
The rates and closing costs they provided were much better. Based on my experience I will definitely be recommending Better to all of my contacts!
Great experience. You are guided through each phase of the process and assigned an expert in the area to answer your questions or concerns.
Get a personalized look at your home purchasing power.
Start now