You may have more home equity than ever before
Published November 17, 2021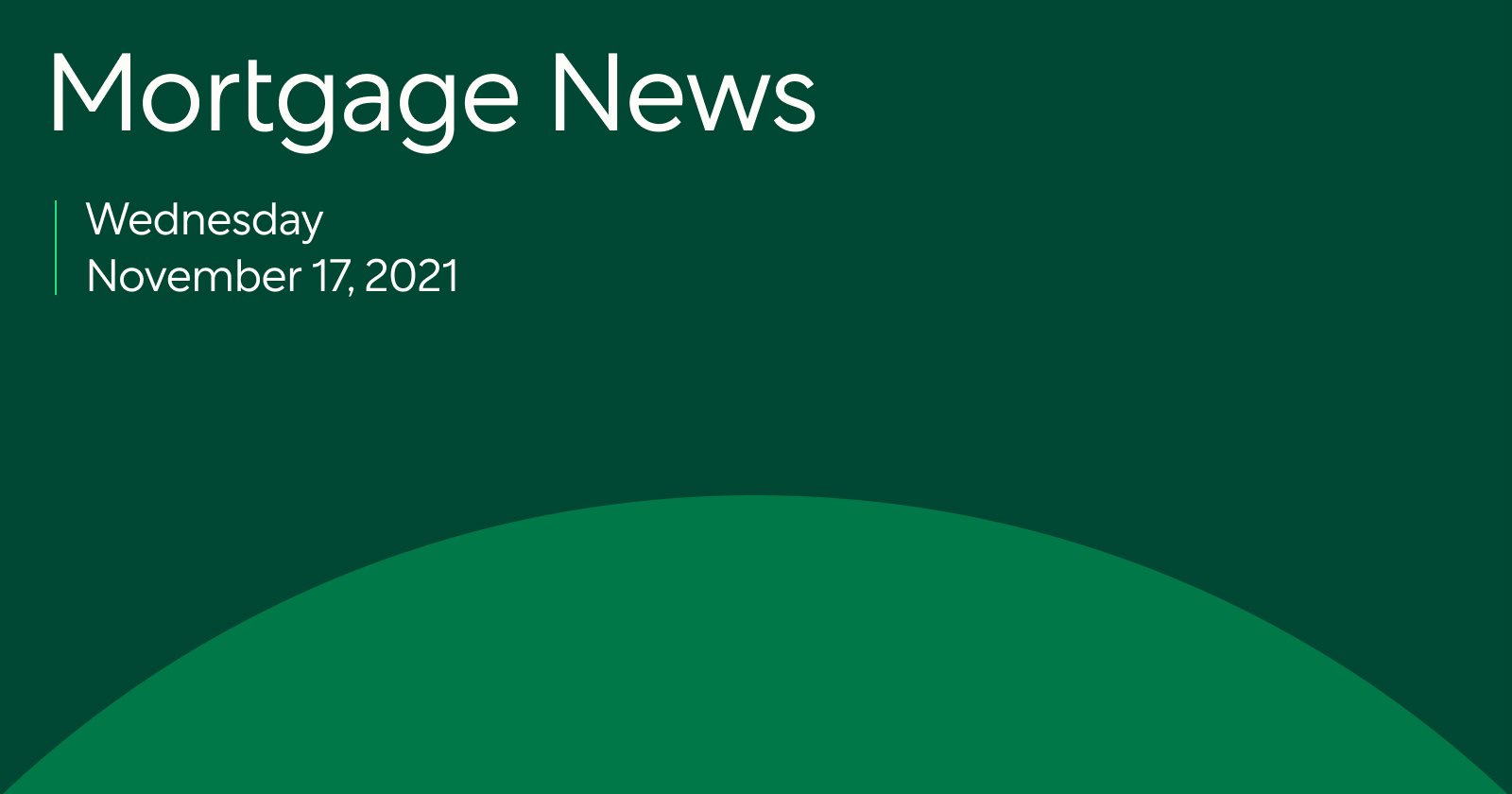 Here's a look at the latest developments in the mortgage market this week.
Home equity is at an all-time high. How much can you cash out?
Home equity just rose to an all-time high, leading more homeowners to tap their homes for cash. The country's collective available home equity reached $9.1 trillion in October, up from $6.5 trillion at the start of 2020. It's part of why 33% more homeowners are choosing cash-out refinances compared to a year ago.

Source: Better Mortgage. Maximum cash-out amounts are for illustrative purposes only and depend on individual borrower scenarios.
Home equity is the difference between how much you owe on your mortgage and how much your home is worth on the market. When you pay down your loan, or your property value goes up, your loan-to-value ratio lowers and you gain home equity. Much of today's rise is due to the yearlong surge in home prices, which have increased the value of existing homes.
A cash-out refinance means taking out a new mortgage for more than your current one, and keeping the difference in cash. It's most helpful for investments that add value to your finances, like a home renovation, or paying off debt.
There's a pretty good chance you're sitting on some extra cash, given that the average homeowner has $153,000 in home equity they can tap. To find out, get pre-approved in minutes to chat with a licensed Better Mortgage Home Advisor. They can walk you through all your cash-out refinance options, and help you figure out what's right for you. Enter your details, a new interest rate, and loan type to see how much you can cash out using Better Mortgage's cash-out calculator.
Nearly two thirds of homeowners plan to sell in the next six months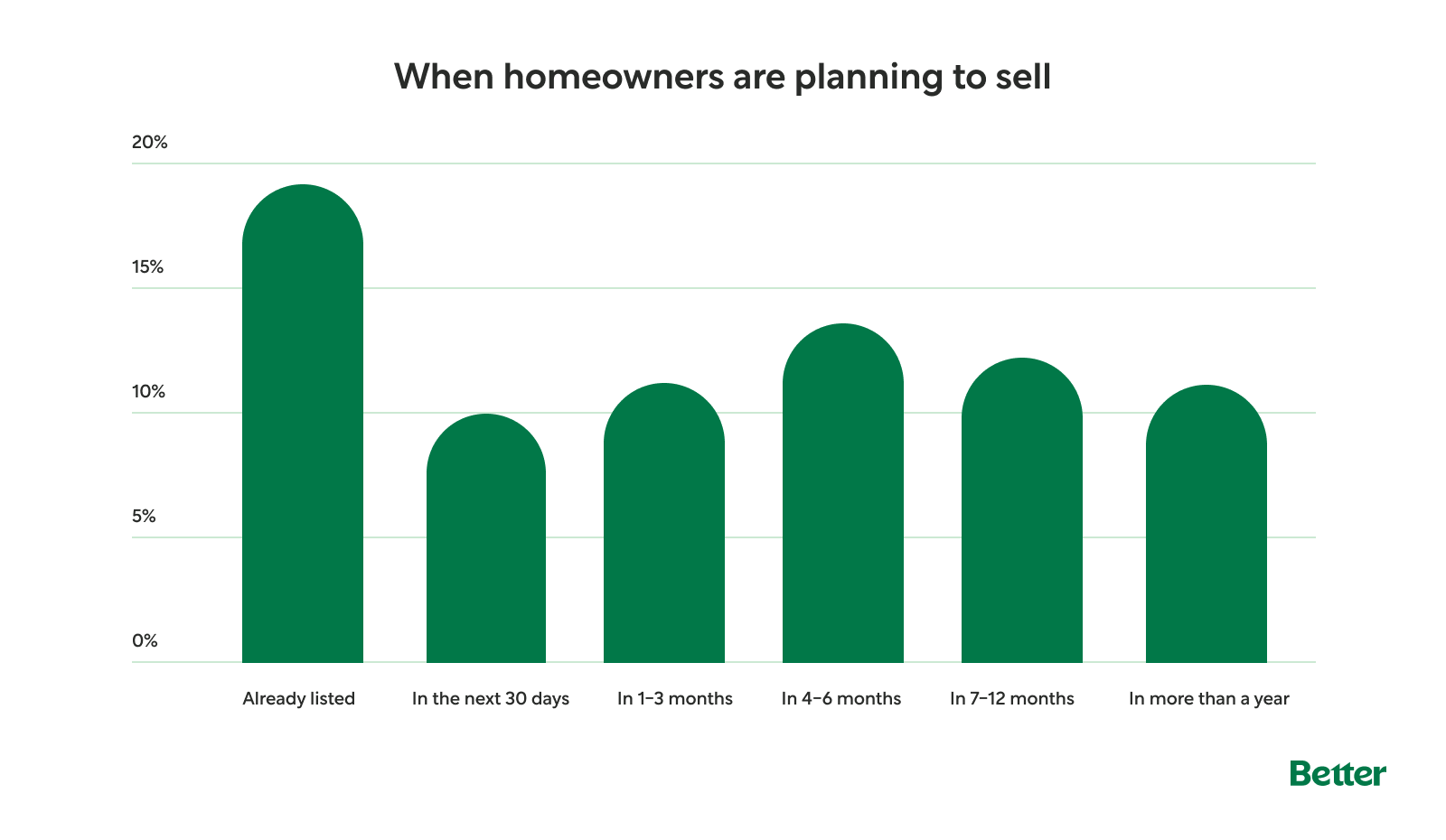 Source: Realtor.com via National Mortgage News
With housing supply at a historical low point and prices making record gains, bidding wars have become the new normal. But new listings are expected on the market in the coming months, and they could help even out supply and demand.
Thousands of homeowners are selling their homes as they come out of forbearance, and nearly two thirds of surveyed homeowners plan to list their home in the next six months. Of them, over 90% have taken steps to prepare, like researching their home value, starting repairs, or decluttering.
Bidding wars have already begun to slow down, but competition isn't off the table. Asking prices are still high, and sellers want to move quickly to close a sale. To make a successful bid on a home, it helps to be ready with everything you need to make your offer stand out.
Some tactics, like making an all-cash offer. Talk to a Better Real Estate Agent who can walk you through all your options, and help you make the best offer possible.
Homeowners rush to refinance as rates drop for a second week
The latest Fed announcement confirmed the expectation that rates are likely to rise through the end of the year. But for the second week in a row, the average 30-year fixed rate has dropped, this time to 2.98%. Homeowners are jumping on the opportunity to save, as refinance applications jump 7% week-over-week.
Taking advantage of low rates may be a good idea, because the Fed is planning to pull back its pandemic relief measures in the coming months. These measures helped keep rates low throughout the last year and a half, and the move is likely to drive them back up.
Not sure if it's the right time for you to refinance? It only takes minutes to see your rates with Better Mortgage. That way, you can calculate how much it will cost to get a new loan, and compare it with how much you'll save. Follow our guide to refinancing to help you weigh your options.
Paying rent on-time? There's a good chance it could help you get a mortgage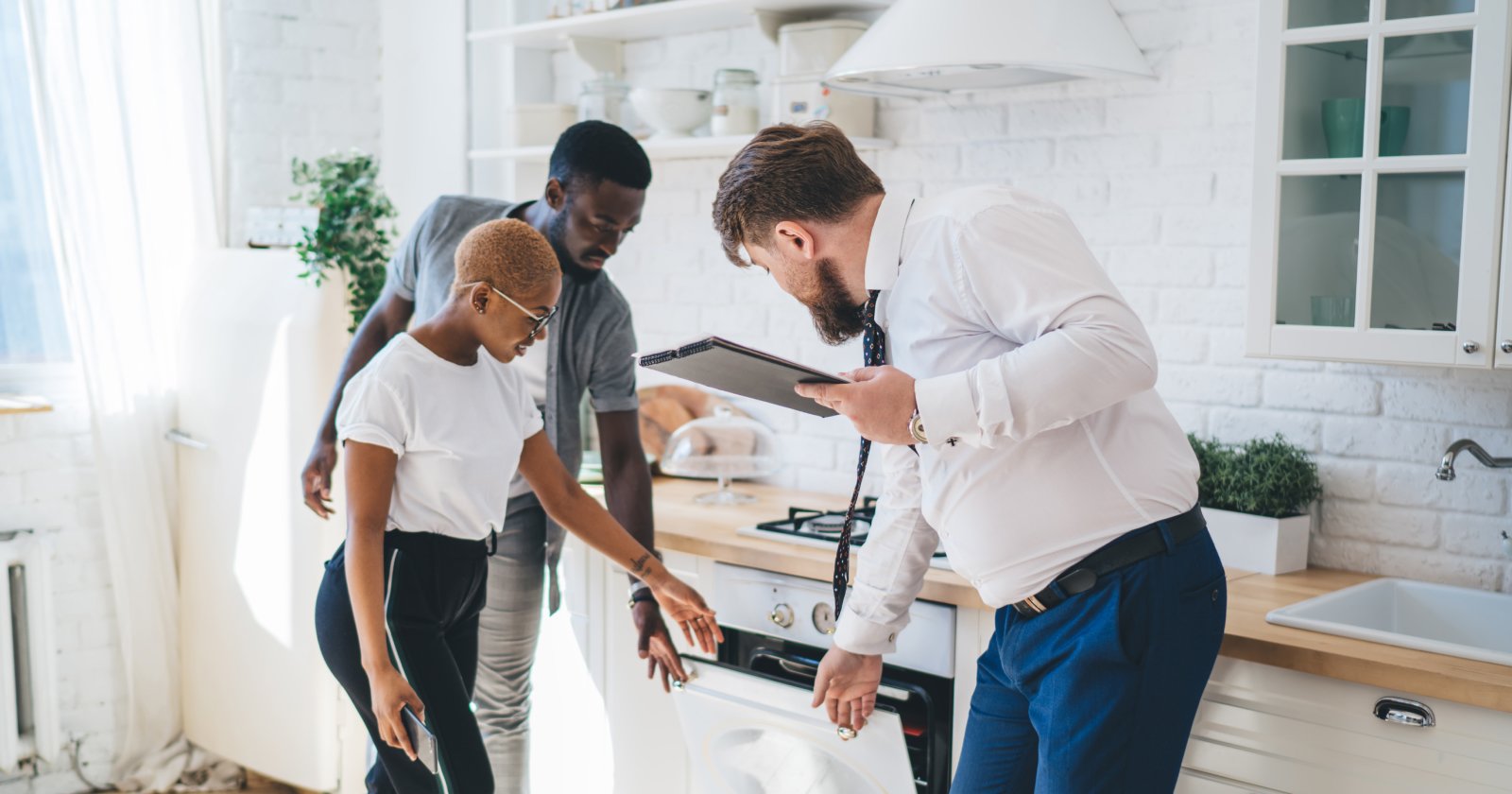 A couple of months ago, government-sponsored entity Fannie Mae allowed lenders to consider rental payment history in their decision to approve a loan. Now, Freddie Mac is joining their lead. The government agency is incentivizing landlords to report on-time rent payments to the three major credit bureaus—Equifax, Experian, and TransUnion. Through the new program, homebuyer credit scores can see a positive boost with up to 24 months of on-time rental payments.
Roughly 17% of rejected mortgage applicants could have been approved if their rental payment history was considered. But so far, less than 10% of renters see their rental history reflected in their credit report. Moves like this can help make homeownership more accessible, especially to first-time buyers.
Better Mortgage lets borrowers submit their rental payment history alongside other traditional lines of credit. If you're a renter thinking about buying a home, start by seeing your rates with Better Mortgage to get an idea of what you can expect to pay. It only takes minutes—and won't hurt your credit score.
Considering a home loan?
Get your custom rates in minutes with Better Mortgage. Their team is here to keep you informed and on track from pre-approval to closing.