Get accurate monthly payment options.
Our mortgage calculator does more than most. After you provide basic information about your search, we do a soft credit check to give you personalized, accurate loan options without any impact on your credit score.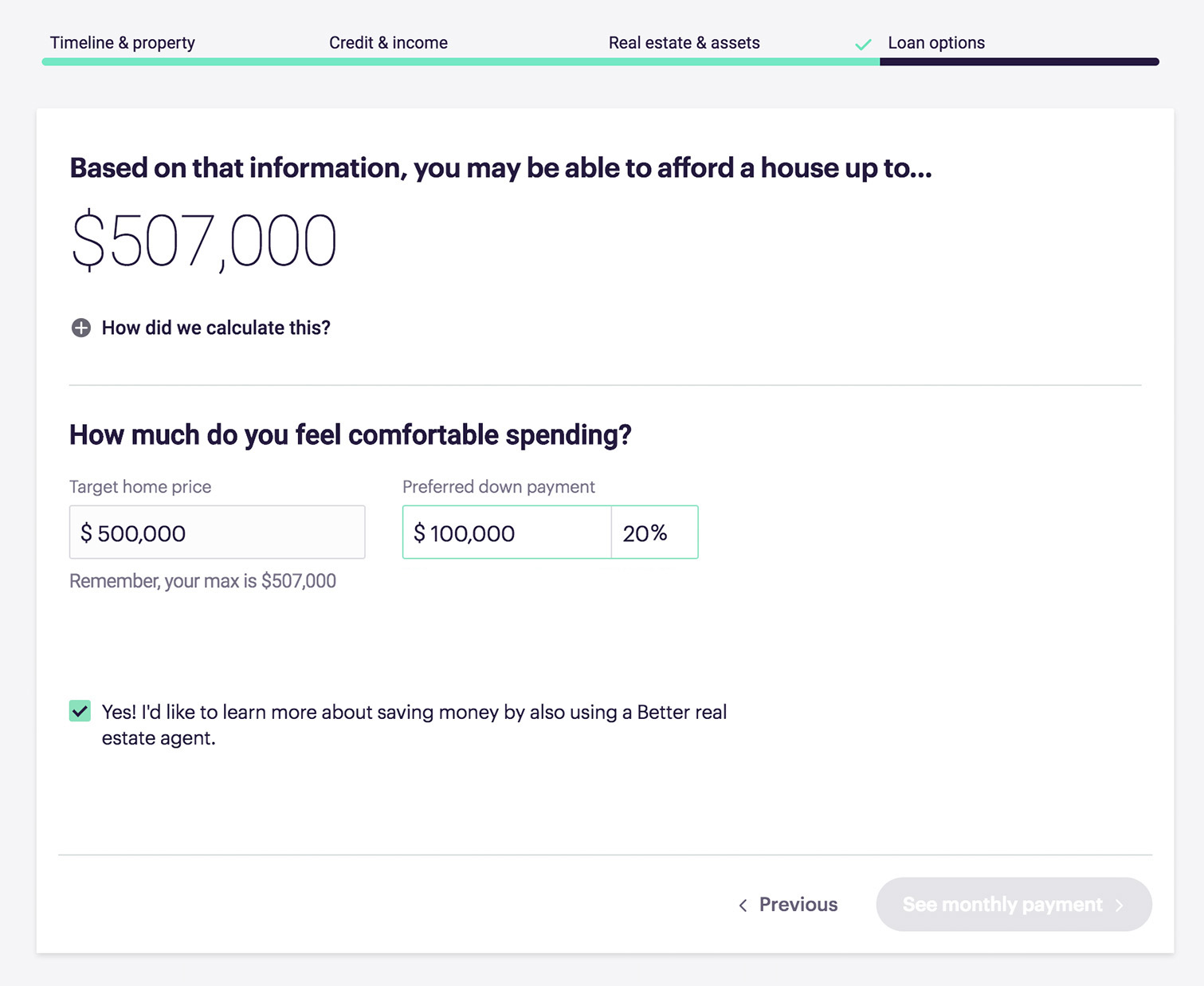 Narrow your home search.
We built this tool with your home search in mind. An accurate view of your loan options can help narrow your search to homes that are right for you, and your budget.
*For illustrative purposes only. The mortgage calculator uses information you provide to calculate your estimate.
Their mortgage platform and process helped us win the house in an uber-tight seller's market. They also have tools and resources that clearly explain it for newbies.
The rates and closing costs they provided were much better. Based on my experience I will definitely be recommending Better to all of my contacts!
Great experience. You are guided through each phase of the process and assigned an expert in the area to answer your questions or concerns.