Why Better
10

days

We'll get your clients from lock to close an average of 10 days faster than the industry average.
24

hours

Empower your clients with cash-competitive offers through a verified pre-approval letter in 24 hours.
3

minutes

Get an estimate of what your clients can afford with our 3-minute pre-approval.
7

days

The average turnaround time for our home appraisals is just one week.
2500

+

We've originated more than 2,500 home loans through our digital platform.
1

billion

Since January 2015, we've originated over a billion dollars in loan value.
We're on your team
Industry-leading technology allows Better loan consultants to give your clients support when they need it.
Get your clients verified
Give your clients the confidence of cash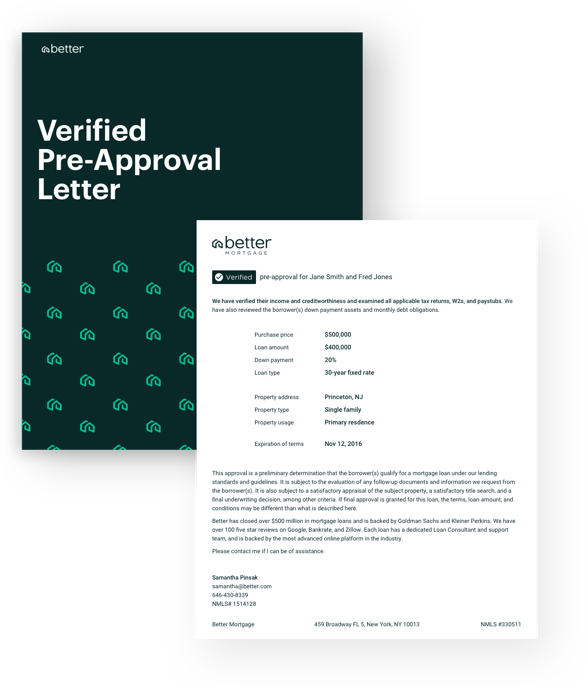 When you call yourself Better, your work is never done.
We use best-in-class technology to develop a lending process that's more efficient, more intuitive, and less aggravating. We're evolving by the day.
Check out our reviews
Home purchase in Hamden, CT
The verified pre-approval process was very quick, which enabled me to put in an offer the same day I started the pre-approval process. Another offer came in right after mine, so I would have lost the house if the process took longer.
Home purchase in San Francisco, CA
Being able to get pre-approved through Better.com really gave us a significant advantage over other buyers, the seller felt much more confident working with us.